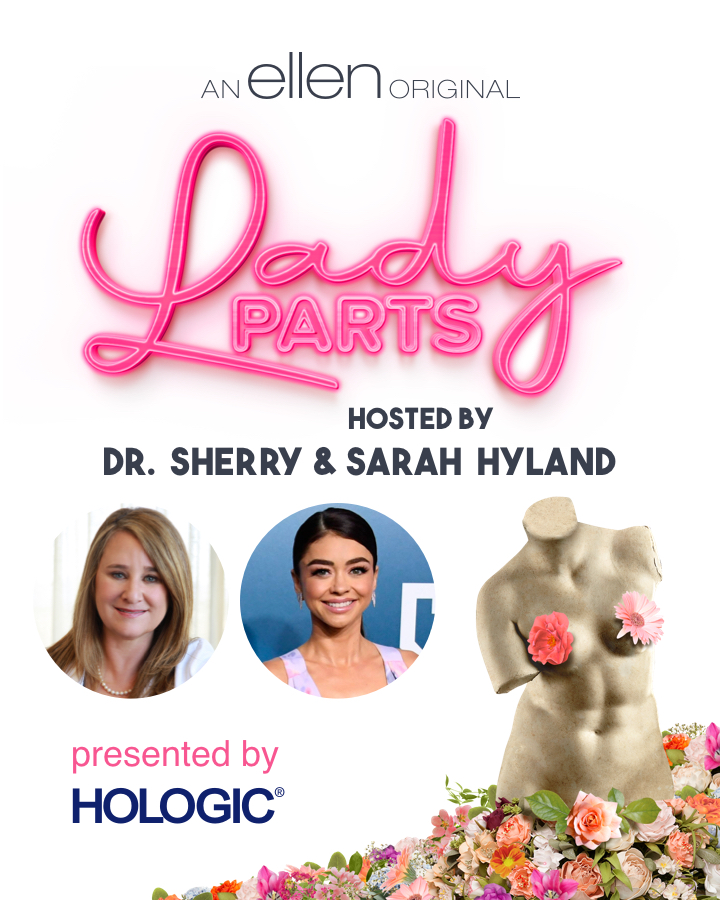 As a champion of women's health, we are proud to be a part of their journeys, at every life stage. This means seeking ways to help educate a variety of women directly about their overall health and well-being. To do that, we are excited to partner with ellentube, a platform known for creating content that resonates with women. Through our collaboration with "Lady Parts", the popular digital series featuring Sarah Hyland and OB/GYN Dr. Sherry Ross, we have a new opportunity to further educate women about their specific health needs.
In each episode, Sarah, Dr. Sherry and a special guest break down a different women's health topic that viewers have questions about, such as periods, sexual health, pregnancy, cervical cancer and breast cancer. Their candor and humor make these topics approachable, helping reduce the myths and stigma that sometimes surround them.
"We have to ask the questions, we have to feel empowered and that's what we're doing with Lady Parts," says Dr. Sherry. 
"Lady Parts" meets women where they are, with today's society at the forefront–by addressing these topics as it relates to women's health rights, racial equality and more. Amidst the current global pandemic, Hologic continues to emphasize the importance of women regularly visiting their healthcare provider and having open communication about the health issues that are top-of-mind for them.
A regular well-woman exam is invaluable, and we look forward to seeing the conversations that this partnership will encourage among women and their healthcare providers.
You can learn more about Lady Parts and catch up on the latest episodes here.