While science drives Hologic's innovative technologies, our mission and our impact on patients' lives are driven equally by our people. Our team's range of backgrounds and talents enhance and save lives. Consequently, they grow personally and professionally as they develop inspiring, fulfilling Hologic careers.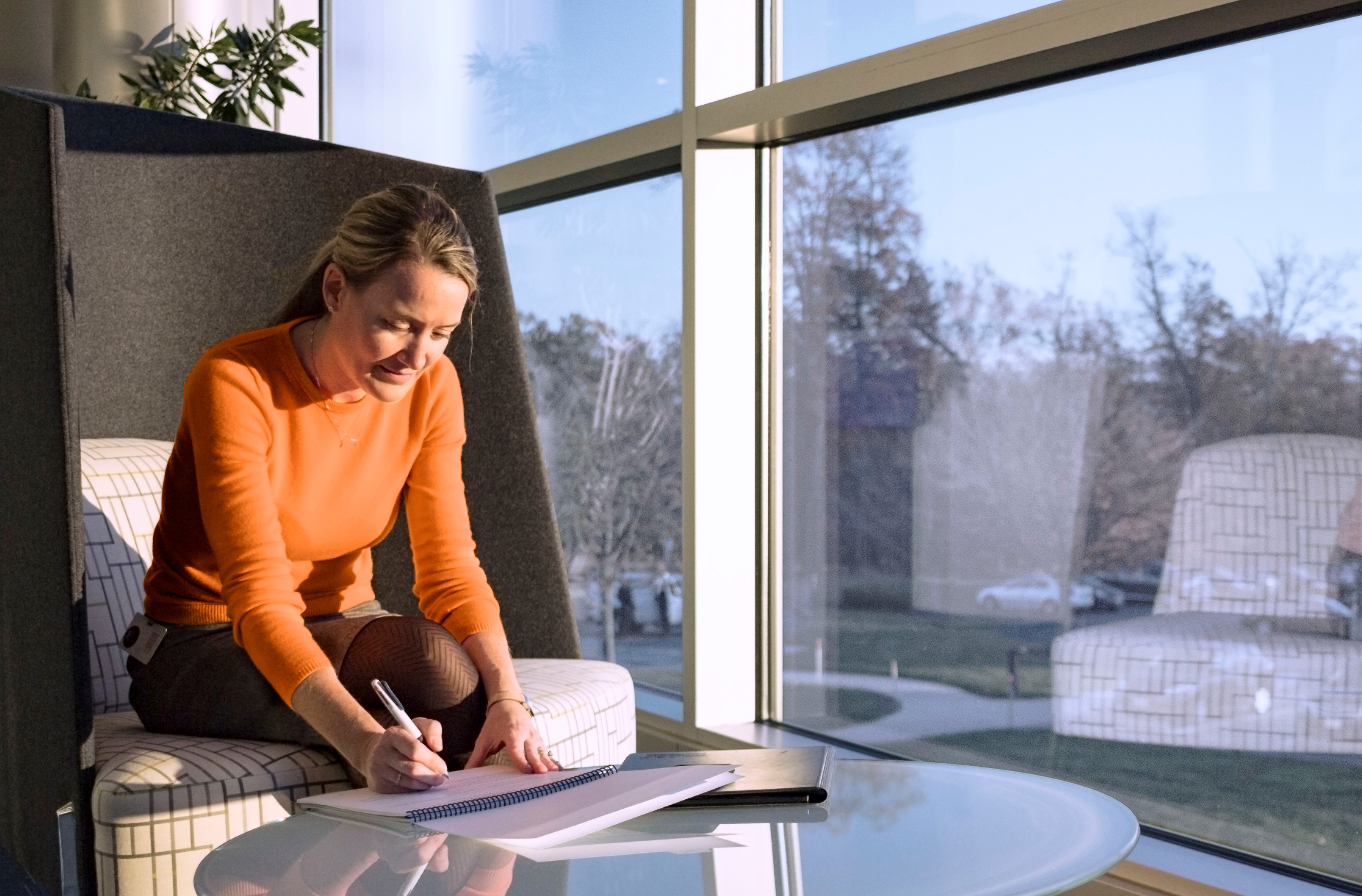 Krysten Arthur
Finance Manager
Not every company culture fosters an environment that encourages people to discuss women's health issues openly. That's part of what Krysten loves about Hologic. After noticing a job posting online, Krysten felt an immediate personal connection to the company's work and culture. She likes working for an organization so devoted to making meaningful progress in women's heath and committed to the well-being and development of its employees. While at Hologic, Krysten was one of the first finance employees to accept a rotational assignment and worked in a new role in Investor Relations. She learned the job during its busiest period, proving to herself and her team that she can move out of her comfort zone.
"We spend more of our lives at work than at home, so it's critical to enjoy the people you work with. I'm lucky enough to work with finance and accounting people who take work seriously and strive for perfection. We all give a little extra in everything we do."
—Krysten Arthur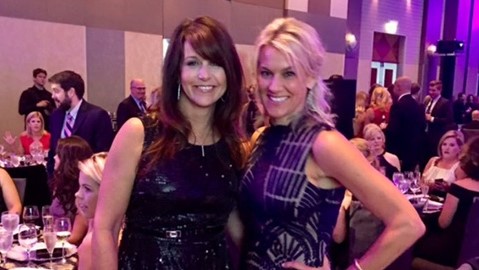 Molly F. Boesch
Area Director, Sales
Molly joined Hologic twice. She left briefly to pursue a startup opportunity. But the passion she felt for women's healthcare and the knowledge that every ounce of energy she puts into Hologic can save a patient's life led her to return. In the early ThinPrep days, Molly created a waiver for doctors' offices to enable patients to decide if they wanted to pay the extra money for the test. One patient chose ThinPrep and discovered a high-grade, pre-cancerous lesion. She had surgery and reached out personally to Molly to thank her and her team—one of the most profoundly touching moments of Molly's career.
"When I began 17 years ago, our mission was to educate women and clinicians on the tangible benefits of ThinPrep in helping to detect cervical cancer at the early stages. This mission drives us all as we continue to add products like Cervista and Aptima HPV testing, education and awareness that have a measurable impact on women's lives."
—Molly F. Boesch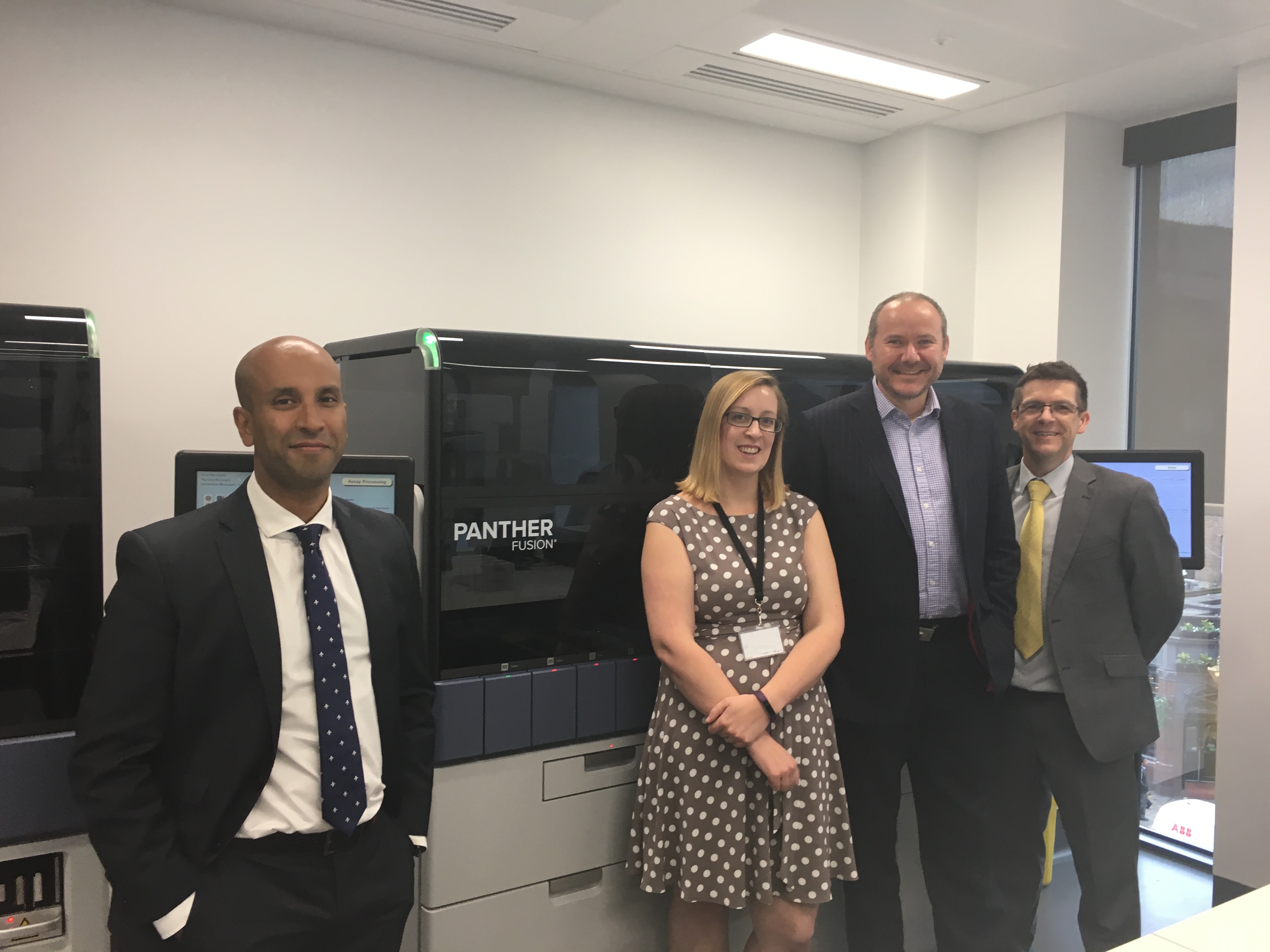 Adrian Smith
Business Director, UK & Ireland
For several years, Adrian admired Hologic products as a competitor, and later he was looking for a managerial role with a team that would deliver growth in a competitive market. Today, Adrian has tremendous confidence in his team and an unwavering belief in the superiority of Hologic's diagnostic products. The thrill of taking on the competition and winning the loyalty of customers inspires him every day. Adrian has helped Hologic lead and grow in women's health and cervical screening since he joined in 2014.
"The Hologic culture is high performance, and we focus on achieving continuous growth by delivering products that far exceed anything our competitors can match. Everyone loves winning. And winning with the caliber of my colleagues makes it even more special."
—Adrian Smith
Ashley Blood
Intern
Ashley dreams of becoming a mechanical engineer. During her Hologic internship, she worked alongside professional engineers, helping develop products from the concept stage through final assembly and experiencing turning an idea into a life-changing technology. She grasped how to collaborate with others to approach obstacles in a professional environment and how the skills and experience she developed in her studies can apply to strengthening and innovating diagnostic tools that help fight breast cancer.
"The work here not only has made me feel fulfilled but also that I am making a difference in the fight against breast cancer. Being part of a driven team puts into perspective the dedication and hard work that goes into each system to ensure the patient receives the best care possible."
—Ashley Blood