Hologic ranks among the top 20 percent of most effectively managed companies, according to the newly released 2021 assessment from the Drucker Institute.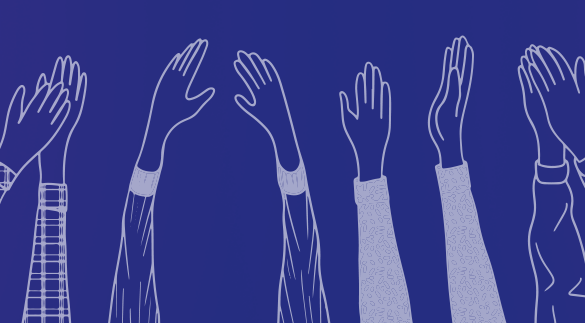 The institute is named after the late Peter Drucker, a professor, author and consultant widely described as the inventor of modern management. Financial leaders, educators and businesses continue to spread his philosophy that outstanding management sets the tone for strong, high-achieving societies.
Every December, the Drucker Institute garners attention for its spotlight on best-run companies. The Wall Street Journal publishes the rankings, along with information about how the institute's statistical model excels at providing an accurate and comprehensive analysis of each business. Financial publications and industry experts also highlight the rankings as a guide for investors.
To qualify for the Drucker Institute's review, businesses must have, among other things, a market capitalization of at least $10 billion, annual revenue of at least $3 billion, and publicly disclosed data in at least two of the institute's five evaluation categories.
Altogether, the institute included 846 companies across all industries in its rankings this year. It gave each business an overall "Effectiveness Score" based on performance in the following categories:
Customer satisfaction
Employee engagement and development
Innovation
Social responsibility
Financial strength
In 2021, Hologic made its best showing yet. The company earned five stars (out of a possible five) for customer satisfaction, four stars for employee engagement and development, four stars for financial strength, three stars for innovation, and three stars for social responsibility.
Hologic's composite "Effectiveness Score" has increased from 46.8 in 2018 to 59.3 this year (on a scale of 0 to 100), making it one of the fastest-rising companies in the institute's rankings.
"The latest Drucker Institute rankings are part of a growing wave of recognition for Hologic's global impact on women's health and public health," said Hologic Chairman, President and CEO Steve MacMillan. "They reflect the efforts of our entire workforce to increasingly live out Hologic's purpose of enabling healthier lives everywhere, every day."
Go here to read the full 2021 assessment from the Drucker Institute.
This year, Hologic also has received recognition from Dow Jones for its sustainability accomplishments, from Newsweek for its responsible governance, from Gallup for having one of the world's most exceptional workplace cultures, and from Medical Device + Diagnostic Industry (MD+DI), whose editors named Hologic "Medtech Company of the Year" and whose readers voted Hologic "Company of the Year."