A REVOLUTIONARY APPROACH TO DIAGNOSTIC TESTING FOR RESOURCE-LIMITED SETTINGS
"Rather than considering viral load data to be an unaffordable luxury, efforts should be made to ensure that viral load testing becomes affordable, simple, and easy to use in resource-limited settings." – Calmy A, et al.1
Imagine a world where universal access to quality diagnostic testing and viral-load monitoring for the most prevalent viral diseases are available everywhere, for everyone. The vision is simple, but translating it into tangible results can be challenging in resource-limited settings. As a leading provider of medical diagnostics, Hologic is working towards making this a reality.
The Global Access Initiative is our solution to promote simple, scalable and sustainable access to cost-effective and quality diagnostic testing for countries that need it most.
This program creates an accessible pathway for healthcare in resource-limited settings, where financial and operational challenges can create barriers to care. It was designed to help countries overcome these barriers so their citizens can access crucial testing.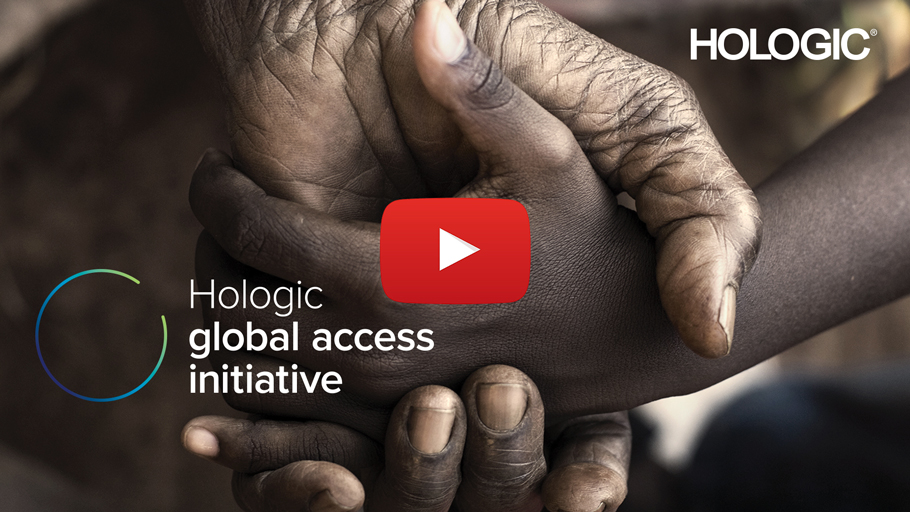 ​
Together We Can Improve Care Where it is Needed Most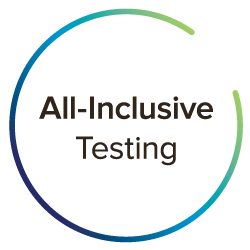 The Hologic Global Access Initiative is a partnership with the Clinton Health Access Initiative, Inc. (CHAI) and MedAccess (backed by the UK government) to mitigate the burden of viral diseases in areas with high prevalence by improving health markets with greater access to testing using the Panther® system. Together with these organizations, we deliver a pricing structure that allows eligible countries to procure testing with an all-inclusive* ceiling price of $12 per patient sample, with no requirement for capital expenditure. The test result price is inclusive of all necessary reagents & consumables, instrument placement, service & maintenance, freight & logistics, and replacement tests.†
* Testing services do not include ancillary costs, for example those associated with sample collection, sample transport, laboratory staff time, laboratory infrastructure, generic lab supplies (e.g., primary collection tubes, disposable gloves, bleach, bleach bottles, bleach enhancer, waste bottles), inventory management, or general administration and overhead costs.
†

Replacement tests for one set of controls and calibrators per kit and documented instrument errors.
Highly Sensitive Viral Assays to meet the UNAIDS goal

Hologic supports the UNAIDS 90-90-90 treatment target to help end the AIDS epidemic through HIV detection and antiretroviral therapy, with the end goal of viral suppression for infected patients. The Global Access Initiative continues this support and expands this reach to include other common viral targets.
Eligible tests include:
Aptima® HIV-1 Quant Dx assay – Aids in the diagnosis, confirmation and clinical management of HIV-1 infection. Now WHO prequalified.
Aptima® HCV Quant Dx assay – Aids in the diagnosis, confirmation and clinical management of HCV infection.
Aptima® HBV Quant assay – Aids in the clinical management of HBV infection.
Aptima® HPV assay – Detects 14 high-risk HPV types
Critical Testing Where Co-Infection is High
One in 2 women with HIV-1 are co-infected with high-risk HPV, and an estimated 5 million people are co-infected with HIV-1 and HCV.2,3  With a single instrument and a multitude of available viral targets, the Global Access Initiative helps providers address the diagnostic and viral-load testing needs of patients with or at risk for co-infection.
Critical Viral Testing for All
"Although viral load monitoring is the standard of care in the developed world, CD4 cell counts and clinical monitoring have been used to monitor [antiretroviral therapy] response in sub-Saharan Africa. Low- and middle-income countries face political, financial, and operational challenges to scaling up viral load testing." – Lecher S, et al.4
At Hologic we are committed to creating sustainable pathways for testing in areas where access to healthcare can make all the difference.  Click on the links below to learn more.
If you have additional questions on the Hologic Global Access Initiative Click Here
---
References: 1. Calmy A, et al. HIV Viral Load Monitoring in Resource-Limited Regions: Optional or Necessary? Clin Infect Dis. 2007;44(1):138-34. doi: 10.1086/510073. 2. Vuyst HD, et al. Prevalence and determinants of human papillomavirus infection and cervical lesions in HIV-positive women in Kenya. Br J Cancer. 2012;107(9):1624-1630. 3. The Global Fund. Global Fund and Hepatitis C Treatment. The Global Fund Thirty-Second Board Meeting; November 20-21, 2014; Montreux, Switzerland. 4. Lecher S, et al. Scale-up of HIV Viral Load Monitoring – Seven Sub-Saharan African Countries. MMWR. 2015;64(46):1287-1290.