A Champion for Women
Purpose-Driven Company
Who We Are
Hologic is an innovative medical technology company primarily focused on improving women's health and well-being through early detection and treatment.
What We Do
We deliver life-changing and life-saving detection, as well as diagnostic and surgical innovations that are rooted in science. We are driven by technology and are inspired by a desire to improve the health of women and families around the world.
Why It Matters
Our exceptional, clinically proven products detect, diagnose and treat illnesses earlier and better. While we focus on women's health and well-being, we are committed to enabling healthier lives everywhere, every day.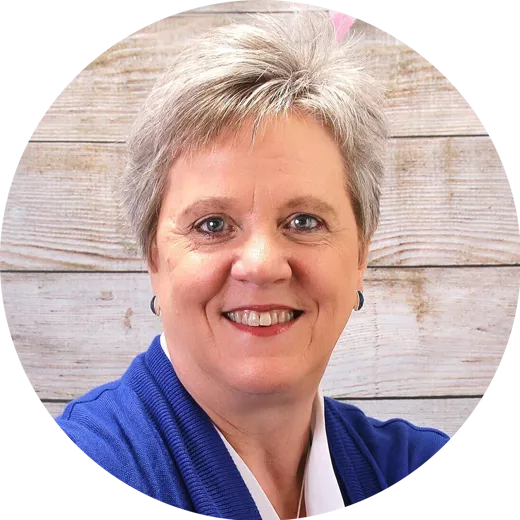 "I know that each and every day, I contribute to saving women's lives! Not only does my work help reduce mortality, but it also affects the quality of life for the women whom I care about and their families. What better mission in life could one have?"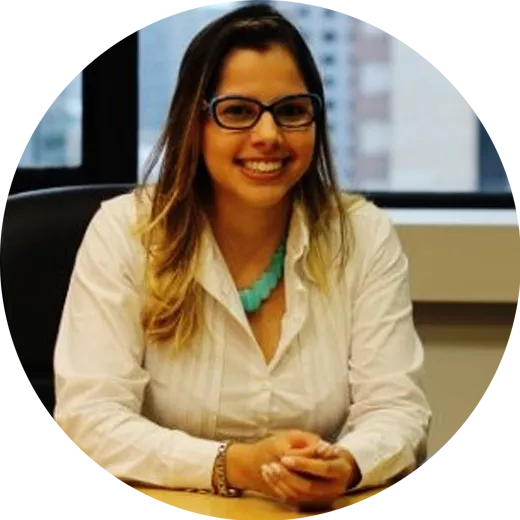 "Since my first day at Hologic, I know that I'm a part of this mission: enabling healthier lives everywhere, every day. I know that I'm responsible for making a difference for women in our Latin American region."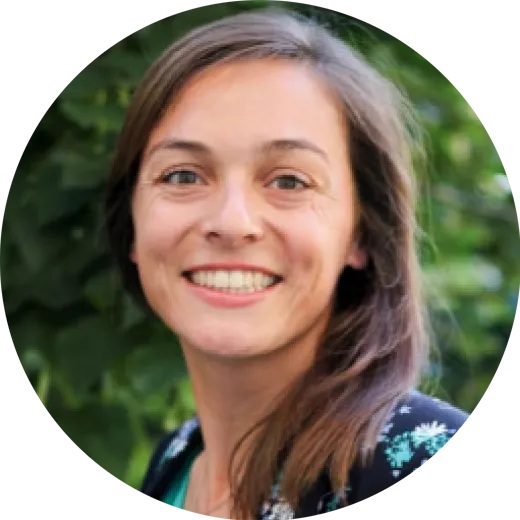 "My main source of motivation is people, and the impact we all have on each other's lives. Within Hologic, I have the privilege to help, support or empower fantastic colleagues, to stand for life-changing products, but also to have enough time to care for my (young and noisy) family. I definitely feel privileged to work at Hologic!"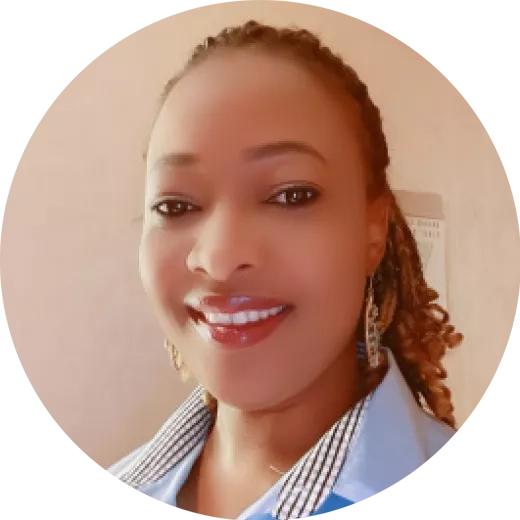 "Being part of an organization that has solutions and innovative technology to save lives globally is very rewarding. It gives meaning to my purpose of saving lives, and every day I feel proud to be changing the trajectory of diagnostics and women's health — powered by the purpose, passion and promise of the One Hologic team in Africa."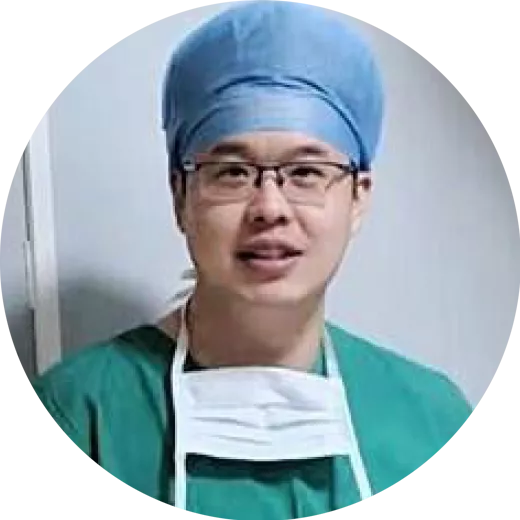 "When I realize that more and more patients can get better treatment and benefit from advanced technology, faster recovery and less pain, which is what our NovaSure and MyoSure products can provide, I am proud of my company and find my job very meaningful."
Unique Culture
Around the world, the diversity of Hologic brings to life our purpose, passion and promise.
A culture of exceptional engagement propels our diverse, uniquely talented workforce to bring Hologic's purpose, passion and promise to life. Hologic ranked in the top 96th percentile of all companies and organizations worldwide that use Gallup's annual survey on employee engagement.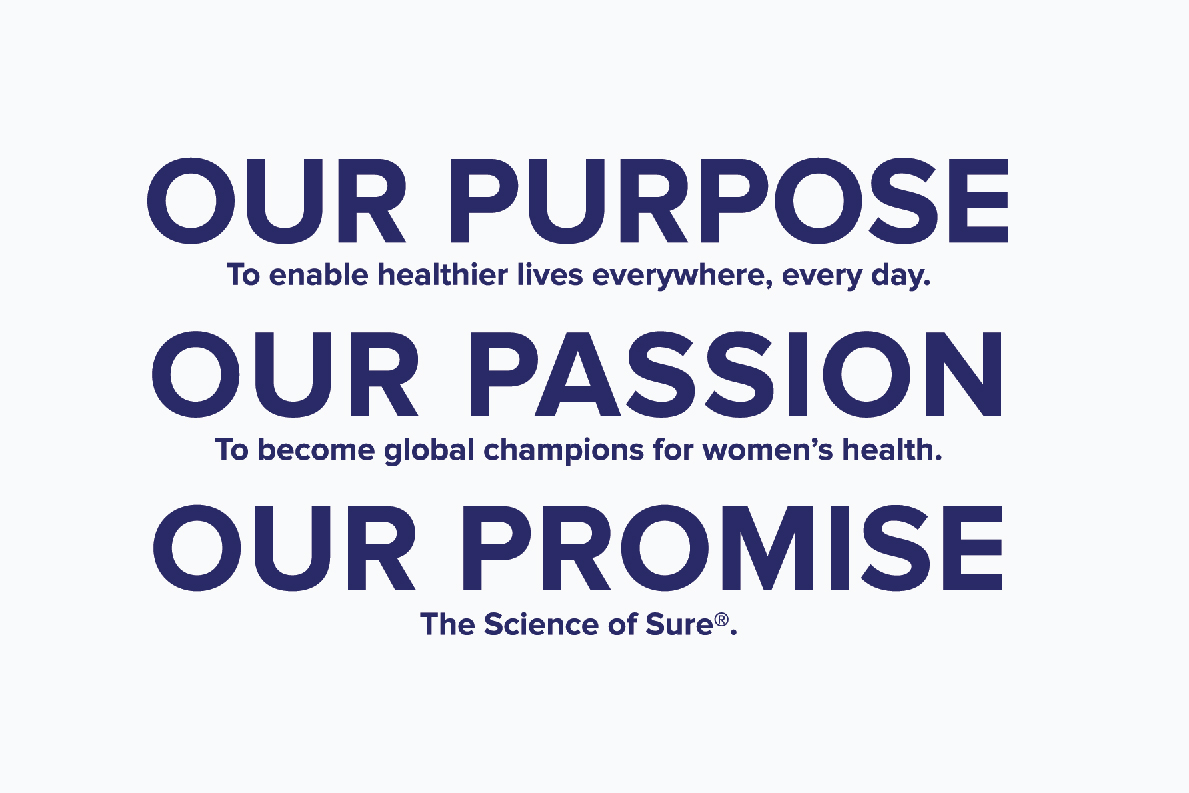 We make our life-saving impact possible by:
Promoting diversity of talent and thought
Unleashing the unique talents of each employee
Underscoring the importance of a great manager for every employee
Employee engagement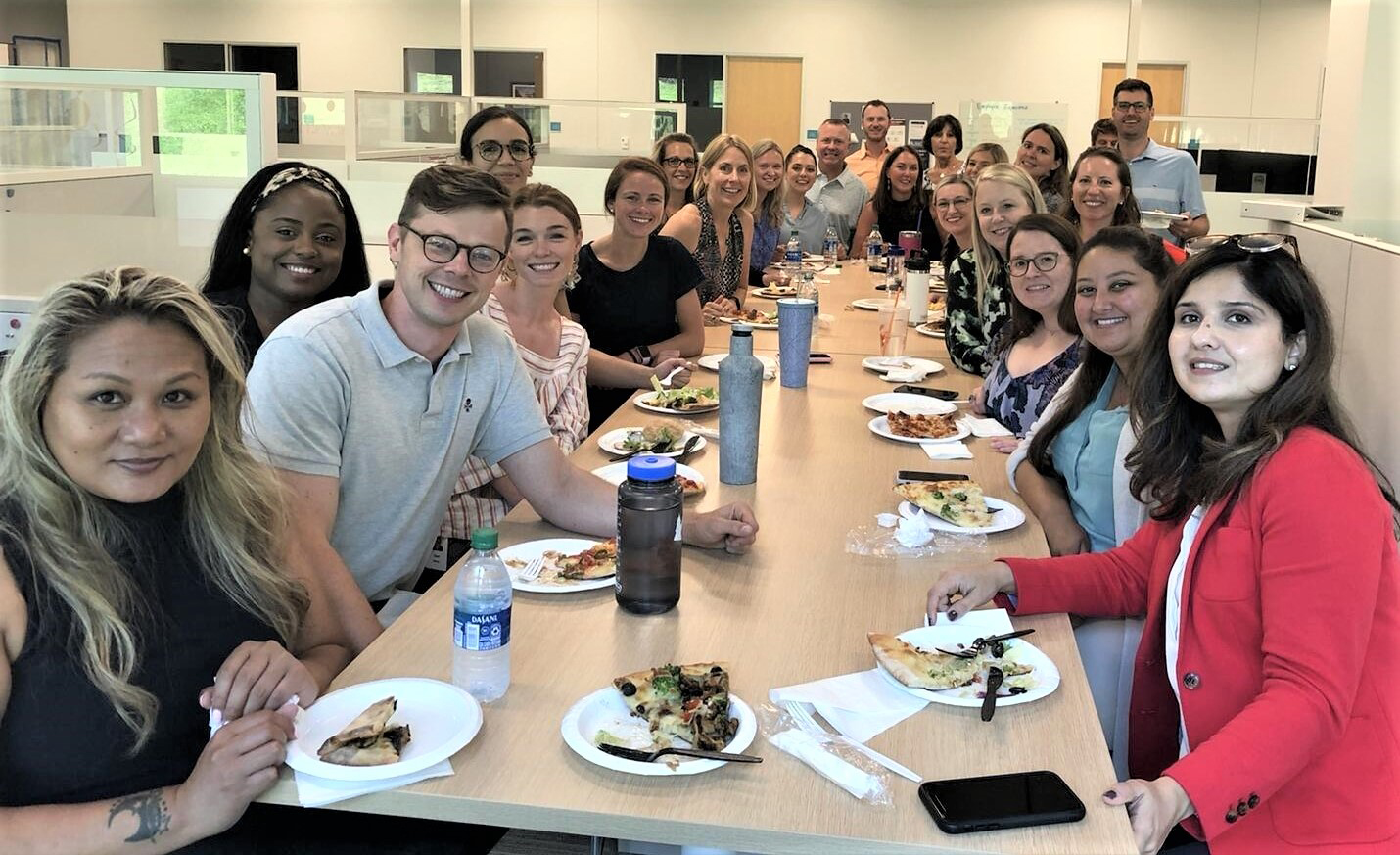 Members of Hologic's Human Resources team gather in Marlborough, Massachusetts to, among other topics, identify ways to further employee involvement in their communities.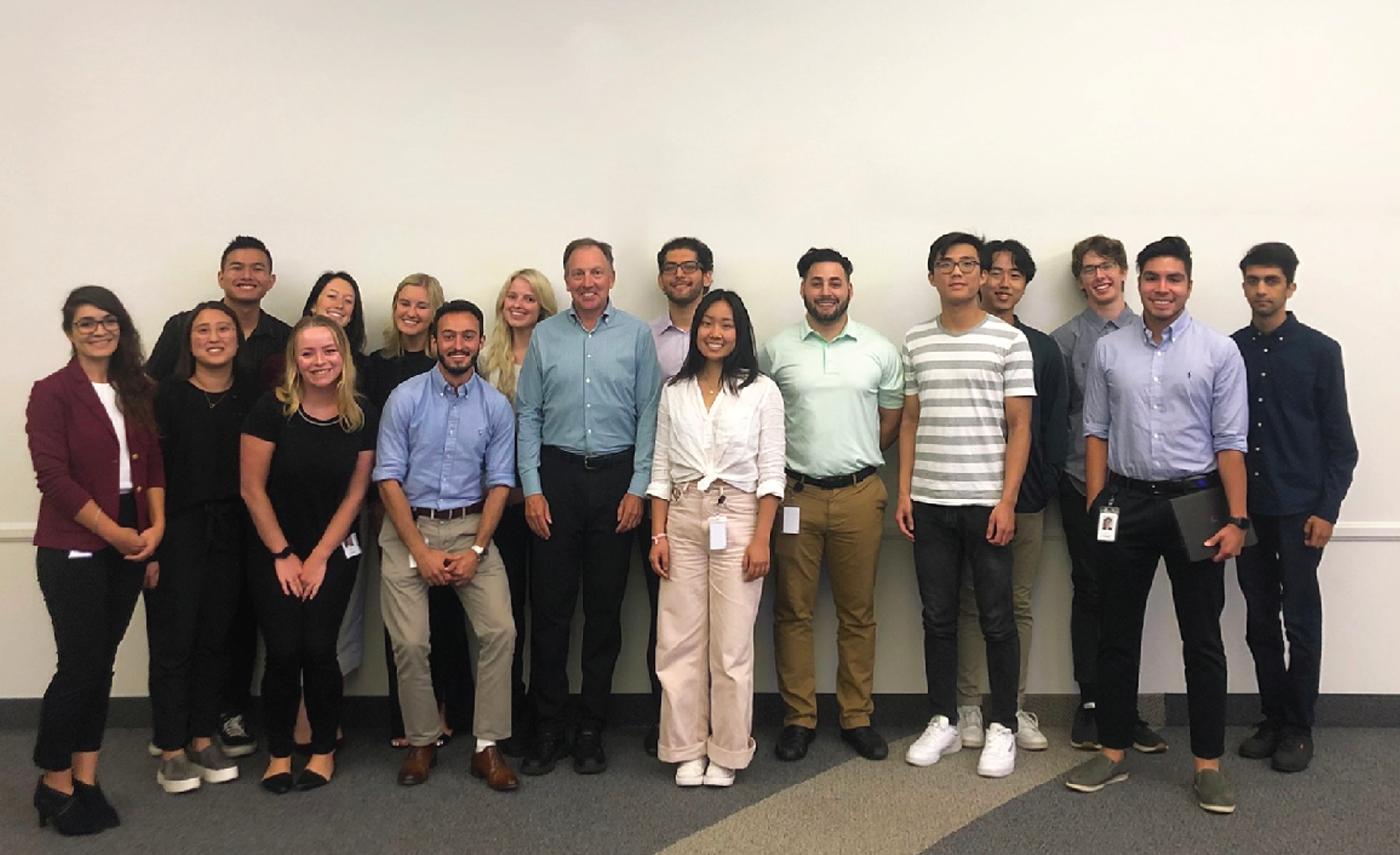 Steve MacMillan meets with some of Hologic's interns in San Diego, California during a presentation in summer 2021.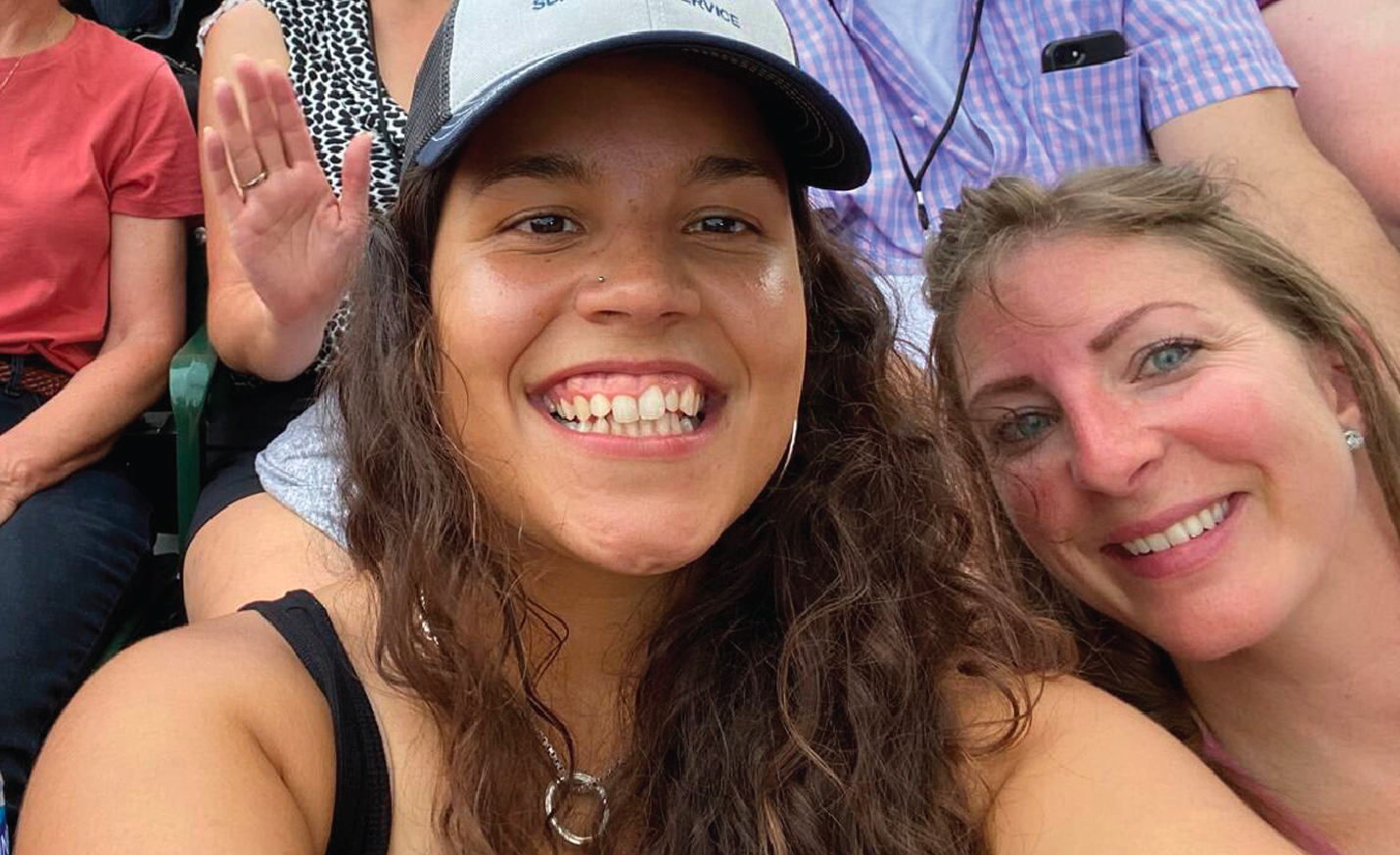 Marissa Villafane (center) and Kristin Stanton (right) are part of Hologic's Global Services team of field engineers, technical support specialists  and service operations experts.
Global Citizenship
Supporting our communities
At Hologic, supporting the communities where our employees live and work is central to our mission. We focus on protecting the environments in which we operate by promoting energy-efficient practices and technologies, minimizing the amounts of hazardous waste generated by our facilities, and ensuring that waste is disposed of in a safe and lawful manner. In addition, we are excited to introduce several new long-term environmental goals in this year's sustainability report.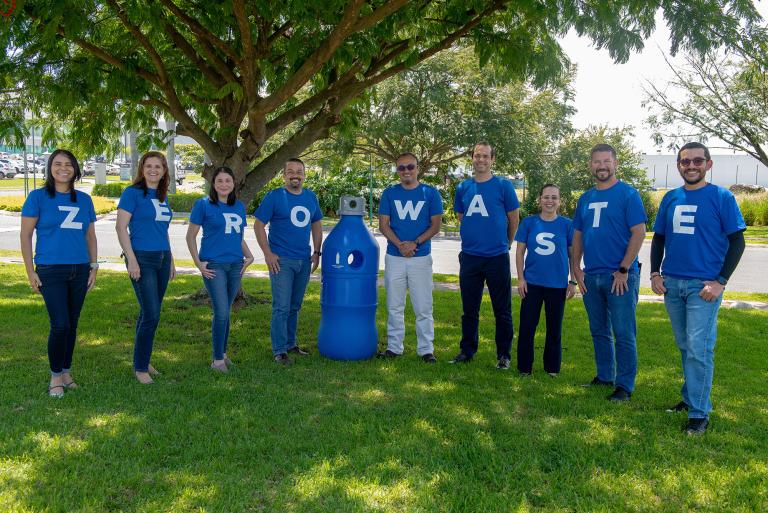 Hologic Costa Rica aims to achieve "zero waste" status, as designated by the Zero Waste International Alliance, in fiscal year 2025.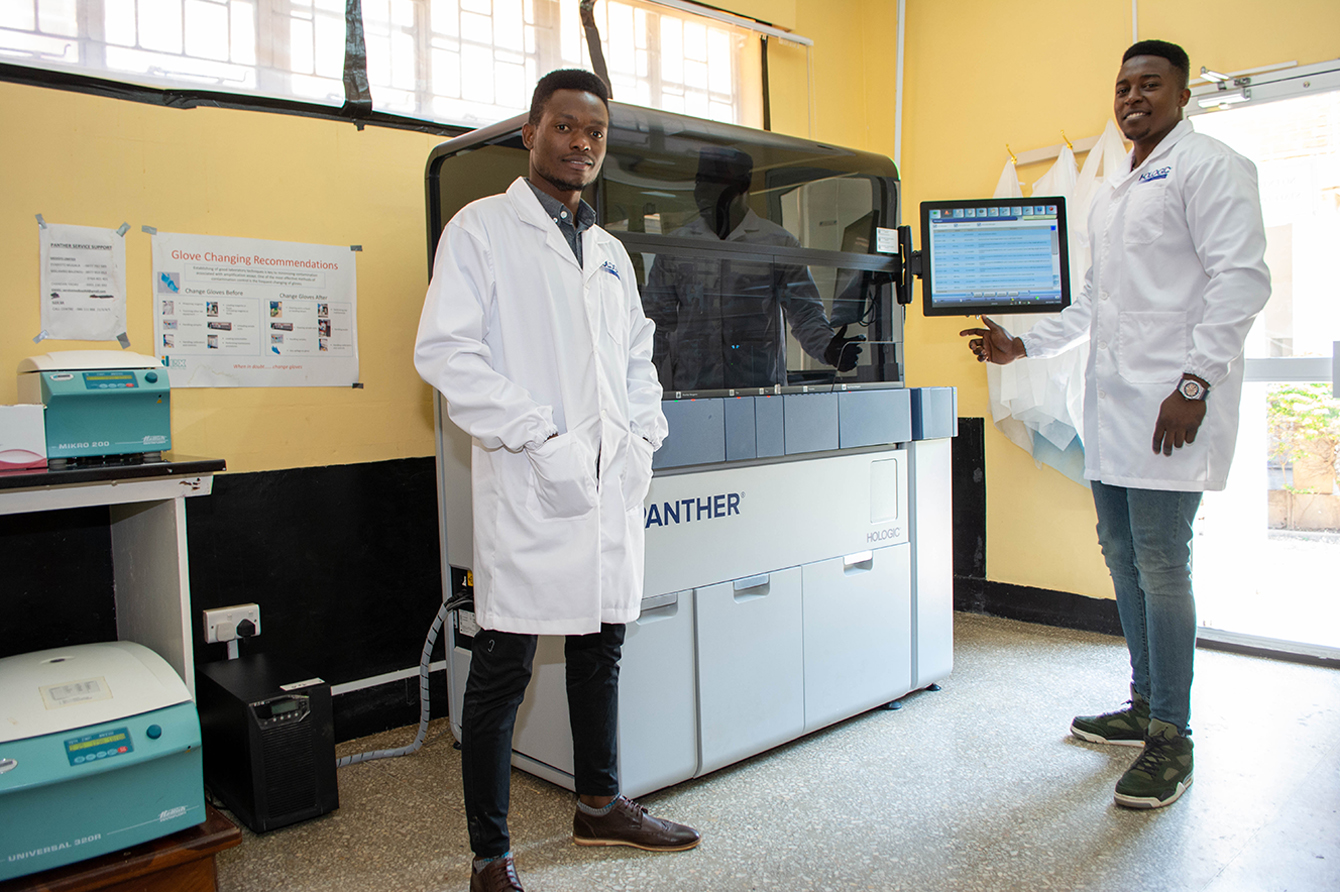 Hologic's Global Access Initiative provides world-class and affordable diagnostics for labs such as this one in Zambia.
We are also proud of the impact our philanthropy is making to enable healthier lives. To maximize our impact in ways that align with our business, we concentrate our giving efforts locally, and in three areas:
Women's health, and other healthcare fields in which we operate.
Science, technology, engineering and math education (STEM), especially for underprivileged students.
Social and racial equality, especially in healthcare.