A Shared Focus: Working with the World Economic Forum
A Shared Focus: Working with the World Economic Forum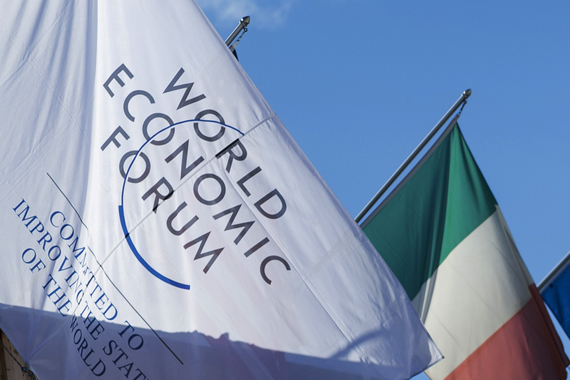 What is the state of women's health around the globe, and has it worsened because of the COVID-19 pandemic? What factors predominantly determine women's longevity and quality of life? What can business, government and nonprofit leaders do – individually and together – to improve the well-being of women and thereby the well-being of families, communities, countries and the world?
These questions are increasingly important to the World Economic Forum, the pre-eminent convener of leaders from the private and public sectors to jointly address humanity's major concerns. They are also foundational to Hologic, the world's leading company focused on women's health.
So, when the World Economic Forum learned about Hologic and the Hologic Global Women's Health Index – the most comprehensive and globally comparative study ever about women's health – it extended a highly prized membership invitation.
Hologic became a member of the World Economic Forum in January 2021 and quickly set out to raise the profile of women's health across the institution's span of committees, partnerships and other undertakings. In recognition of our distinctive contributions, the World Economic Forum recently elevated our membership status to partner. This higher designation allows Hologic to play a leadership role in World Economic Forum initiatives such as the:
Global Health Equity Network, which tackles systematic factors that create health disparities for underserved, marginalized and excluded groups of people. These factors include gender discrimination, racism, healthcare biases, economic imbalances, educational obstacles and domestic violence.
Women and Girls Health Project, which looks at how to develop and strengthen gender-inclusive policies and resources for the world's 3.9 billion women and girls, especially as the pandemic has exacted a disproportionate toll on preventive care for women.
In working with the World Economic Forum, Hologic leverages insights from our Hologic Global Women's Health Index, Project Health Equality and decades of leadership in early detection and treatment of breast cancer, cervical cancer, fibroids and sexually transmitted infections (STIs).
In late September, we released key findings from the Hologic Global Women's Health Index in partnership with the leading analytics and advice firm Gallup. A prominent theme of the report: Preventive care is critical to increasing lifespan and quality of life, yet more than 1.5 billion were not tested last year for cancer, diabetes, high blood pressure and STIs.
In a new article, the World Economic Forum spotlights this lack of preventive care and other significant findings from Hologic Global Women's Health Index. Click here to read the article and share it on your social media accounts.