Reversing the Rise in Sexually Transmitted Infections through HCP-implemented Screening Strategies
Reversing the Rise in Sexually Transmitted Infections through HCP-implemented Screening Strategies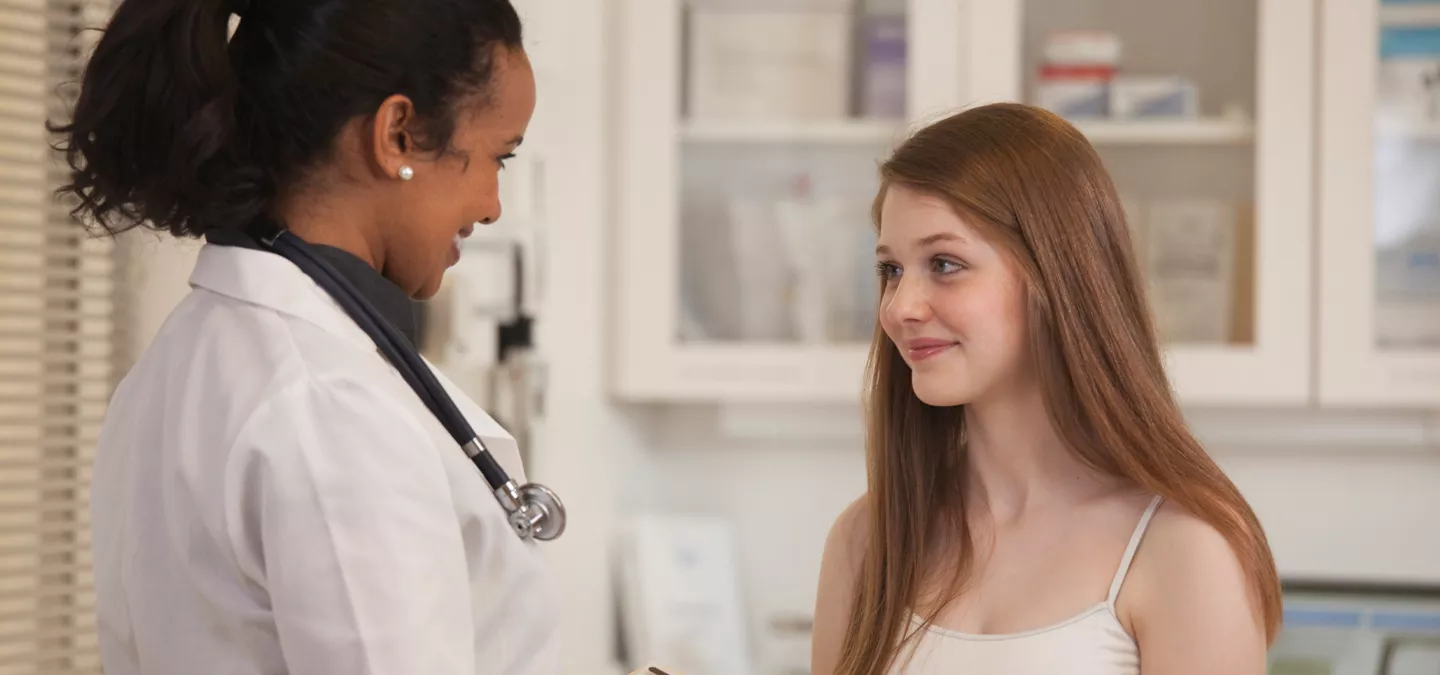 Healthcare providers play an essential role in addressing the increased rates of STIs nationwide, and Hologic is here to help.
As sexually transmitted infection (STI) rates continue to climb,1,2 our efforts at Hologic to deliver innovative testing solutions remain pivotal in the fight to stop the spread of infections.
This April, in recognition of STI Awareness Month, we partnered with industry experts to equip laboratories, healthcare providers (HCPs) and patients with the latest information and resources that highlight the importance of superior diagnostic tests and routine screening in helping reduce infections.
Because many STIs are asymptomatic,3 and some patients don't always feel comfortable disclosing sexual behavior,4 our work to educate HCPs on the latest Centers for Disease Control and Prevention (CDC) guidelines and important screening strategies like opt-out screening is critical in helping stop the spread of STIs and protect reproductive health. In fact, STIs that are undiagnosed and untreated are associated with adverse health outcomes like pelvic inflammatory disease and infertility.4
This is why we offer a range of educational content that will empower HCPs to deliver the best care to patients well beyond STI Awareness Month. Topics include:
Importance of opt-out screening: Tonya Chaffee* discusses the opt-out screening method in this webinar. This screening strategy automatically tests a patient for chlamydia and gonorrhea regardless of reported sexual activity—unless they decline. This approach has been shown to improve patient acceptance, substantially increase screening, and be cost-saving.5 Dr. Heather Territo and Dr. Gale Burstein illustrate how providers can incorporate this universal screening strategy into practice on an expert perspective in The Journal of Family Practice.
Latest clinical guidance on Mycoplasma genitalium (M. gen): Kyle Bukowski* discusses M. gen diagnosis in a webinar and expert perspective in OBG Management to ensure HCPs are aware of the latest CDC guidelines, which note who and when to test for this STI, as well as the importance of using nucleic acid amplification testing (NAAT) to identify an M. gen infection.
With the recent 2021 CDC STI surveillance data revealing an increase in reported cases of chlamydia, gonorrhea, and syphilis,1 it is clear more comprehensive STI testing is needed. Hologic remains committed to addressing this significant public health concern as part of our ongoing commitment to bringing the highest scientific standards to women everywhere. To learn more about the latest testing guidelines and best practices to help, visit: https://hologicwomenshealth.com/stis/.
*Speaker and consultant for Hologic, Inc.
1. Sexually Transmitted Disease Surveillance 2021, CDC, https://www.cdc.gov/std/statistics/2021/default.htm. Last reviewed April 11, 2023. 2.  CDC. Reported STDs Reach All-time High for 6th Consecutive Year. Last reviewed: April 13, 2021. Accessed April 26, 2023. https://www.cdc.gov/media/releases/2021/p0413-stds.html 3. Detels R, Green AM, Klausner JD, et al. The incidence and correlates of symptomatic and asymptomatic Chlamydia trachomatis and Neisseria gonorrhoeae infections in selected populations in five countries. Sex Transm Dis. 2011;38(6):503-509. 4. Centers for Disease Control and Prevention. Sexually Transmitted Infection Treatment Guidelines, 2021. Available at: https://www.cdc.gov/std/treatment-guidelines/toc.htm. Accessed April 17, 2023. 5. Owusu-Edusei K Jr, Hoover KW, Gift TL. Cost-effectiveness of opt-out chlamydia testing for high-risk young women in the U.S. Am J Prev Med. 2016;51:216-224.
The content in this piece is for informational purposes only and is not intended to be medical advice. Please contact your medical professional for specific advice regarding your health and treatment. This information is not intended as a product solicitation or promotion where such activities are prohibited. Because Hologic materials are distributed through websites, eBroadcasts and tradeshows, it is not always possible to control where such materials appear. For specific information on what products may be available in a particular country, please write to womenshealth@hologic.com.