Championing the Health of Women and Girls in Partnership with WEF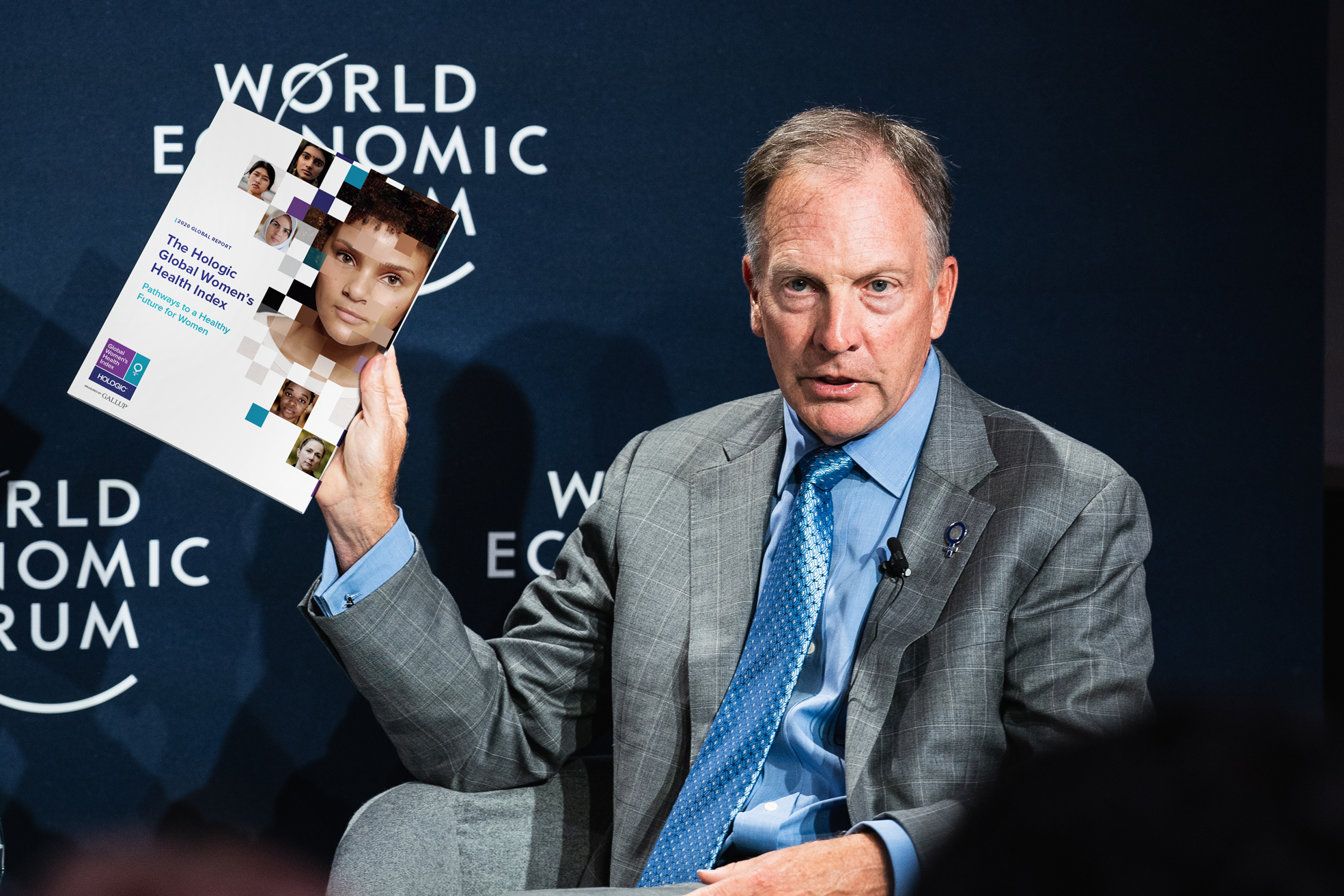 Hologic has solidified its role as a leader in championing the health of women and girls globally through its partnership with the World Economic Forum (WEF), the pre-eminent uniter of private and public sectors to jointly address humanity's major concerns.
Hologic leaders recently attended the WEF annual meeting in Davos, Switzerland. They participated in the WEF main-stage program, contributed to private panel discussions and co-hosted a pivotal breakfast discussion about women's and girls' health with senior government, United Nations and non-governmental (NGO) officials.
During the main-stage panel, titled "A Generation of Progress Lost: Achieving Gender Equality," Hologic Chairman, President and CEO Steve MacMillan discussed key insights from the Hologic Global Women's Health Index, stressing that "what gets measured gets acted upon."
Joining MacMillan at the Davos meeting were Jan Verstreken, Hologic's International Group President; Tanja Brycker, Hologic's Vice President of International Strategic Development for Breast and Skeletal Health and Gynecological Surgical Solutions; and Laura Gillespie, Hologic's Fellow at the World Economic Forum, who also helped represent Hologic's leading commitment to women's well-being.
Hologic's message throughout the Davos meeting was focused and urgent: The world needs to make the health of women and girls a greater priority.
Quote from Tanja Brycker,
"It was inspiring to see the opportunity and power of bringing together leaders and activators from all sectors to address some of the planet's most pressing issues – and importantly, to highlight women's and girls' health as part of that agenda,"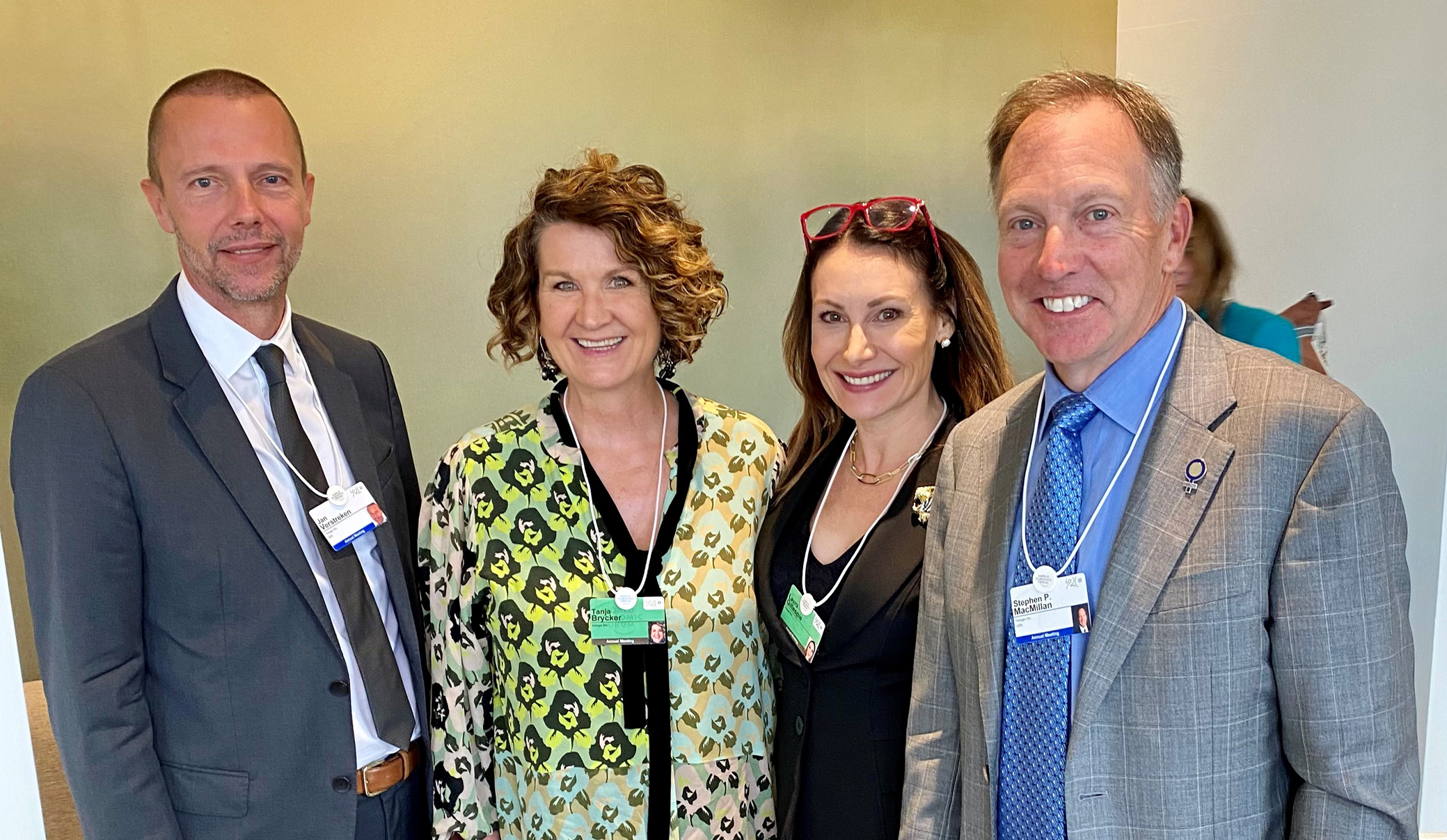 Representing Hologic at the recent World Economic Forum meeting in Davos, Switzerland (from left to right): Jan Verstreken, Tanja Brycker, Laura Gillespie and Steve MacMillan.
"WEF's ability to convene globally important contributors for focused discussions and establish a platform to galvanize immediate action toward protecting women's and girls' health is unmatched. The adage 'together we achieve more' has never been more true, and evidence of this came through the obvious excitement and engagement of all participants at the Hologic-hosted breakfast discussion."
"The Hologic Global Women's Health Index establishes an actionable framework for world leaders to measure, improve and track women's health through domestic health and foreign policy strategies aimed at benefitting communities and nations."
"The 'Protecting Women's and Girls' Health' initiative at WEF, co-led by Hologic, provides an incredible opportunity to move the needle on women's health by generating a global focus on the topic. As this initiative gears up, there is great momentum to build global participation for the benefit of women's and girls' health."
For more information on Hologic's partnership with WEF, please visit the following links: