Creating an Advantage with Preventive Care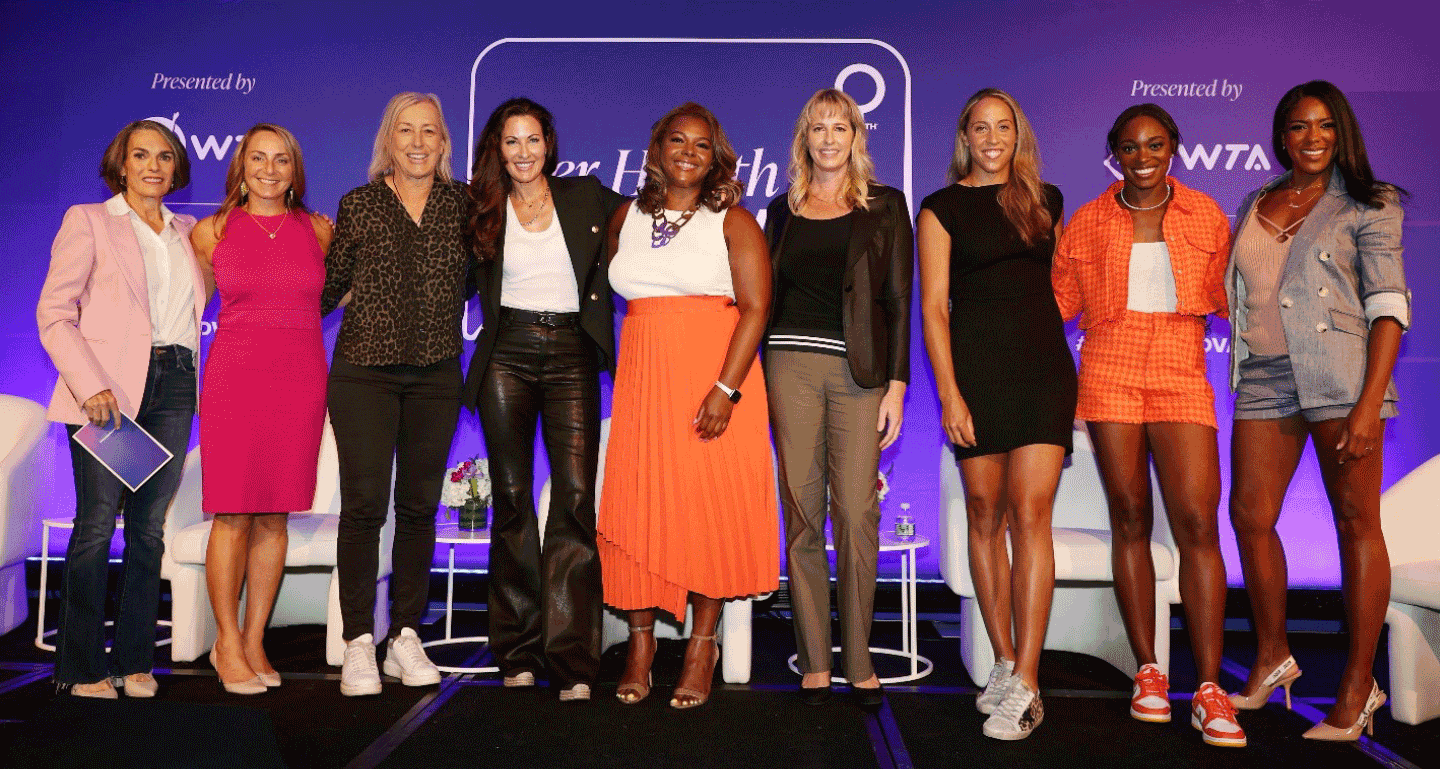 Hologic and the Women's Tennis Association (WTA) recently brought together health and tennis leaders for "Her Health Advantage," an event in New York City where dozens of journalists and social media influencers heard unique insights about the health challenges that women face worldwide – and gained inspiration from innovative efforts to overcome those challenges.
The event featured data from the Hologic Global Women's Health Index, an unprecedented study of women's health that draws directly from women's experiences across 122 countries and in more than 140 languages. Sharing those findings and Hologic's leadership in preventive care were event co-host Lisa Hellmann (Hologic's Senior Vice President of Human Resources and Corporate Communications) and panelists Dr. Susan Harvey (Hologic's Vice President of Worldwide Medical Affairs) and Michelle Garsha (Hologic's President of the Diagnostic Solutions Division).
Quote from Lisa Hellmann
"This dynamic event adds to the many ways Hologic reaches out to the public with motivational, authoritative and actionable messages about the importance of women prioritizing their health. We urged the 'Her Health Advantage' audience to schedule their Well Woman exam and ensure they're up to date with key health screenings,"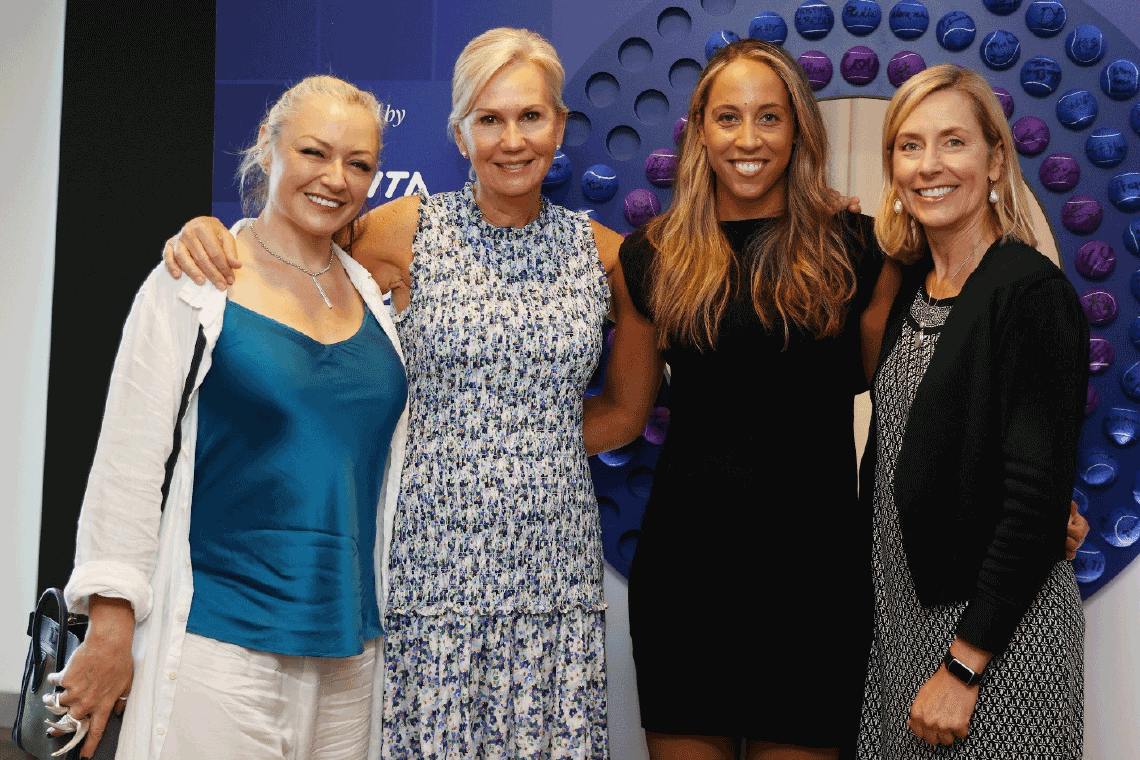 From left to right: Cyclist and influencer Christine D'Ercole, WTA President Micky Lawler, WTA athlete Madison Keys and Hologic leader Lisa Hellmann.
"Her Health Advantage" took place as part of Hologic's partnership with the WTA, which began in March 2022 when Hologic became the global lead sponsor of the WTA. This alliance of two pioneering champions for women marks Hologic's first worldwide sports partnership.
With each passing month of the partnership, more WTA players and legends have contributed their high-profile voices to raise awareness about women's health and preventive care. That includes sharing data from the Hologic Global Women's Health Index in their social media posts, in videos and during special events like "Her Health Advantage."
During the first of two panels at this event, Dr. Harvey used the Index's comprehensive analysis of five major dimensions of women's health to call for urgent improvements worldwide. She emphasized that in 2021, billions of women said they weren't screened for any type of cancer in the last year, and that too many women also weren't tested for high blood pressure, diabetes or sexually transmitted infections/diseases.
Quote from Dr. Susan Harvey
"Combined, these four conditions kill or harm billions of people around the globe each year," Dr. Harvey said. "The significant lack of preventive care is distressing because as a breast health expert who treated patients for decades, I have seen firsthand the life-saving and life-changing impact of early detection and treatment."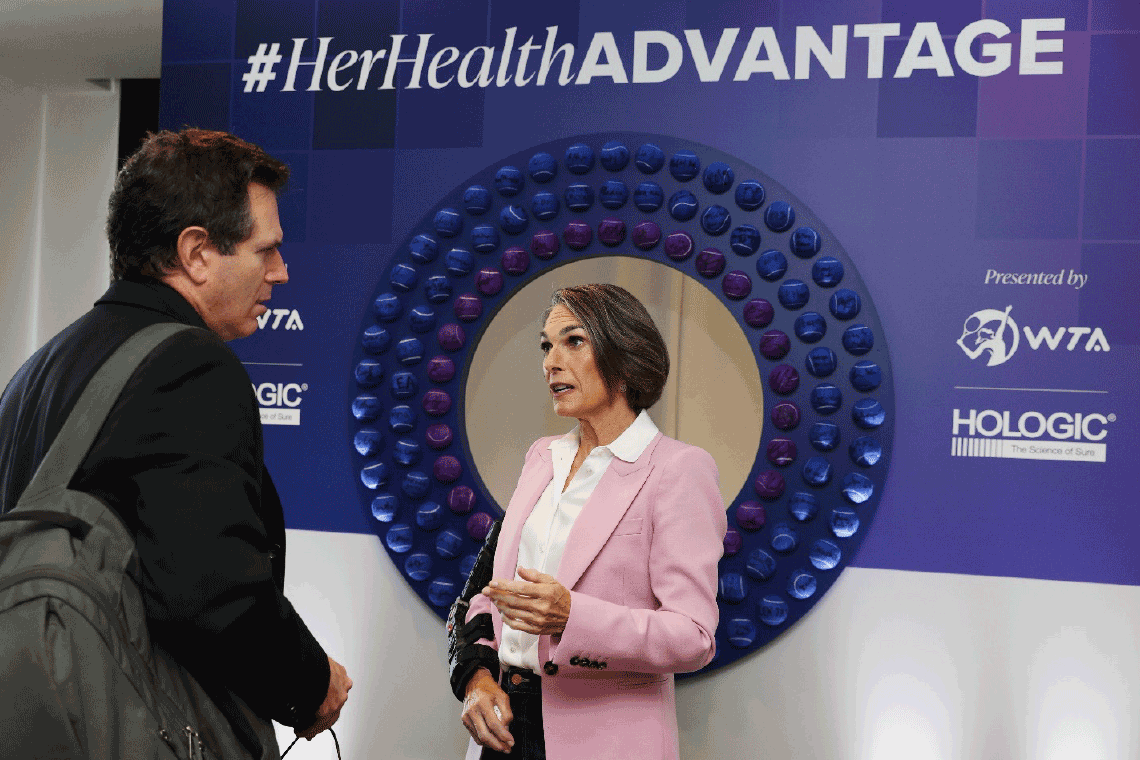 At "Her Health Advantage," Hologic leader Dr. Susan Harvey shared insights from the Hologic Global Women's Health Index.
Joining Dr. Harvey for the first panel discussion were Mayo Clinic sports medicine expert and WTA consultant Dr. Jennifer Maynard, psychologist Dr. Jessica Jackson from Modern Health, WTA legend Martina Navratilova and board-certified OB/GYN Dr. Jessica Shepherd, who served as moderator.
In launching the second panel discussion, Garsha spotlighted how Hologic has championed women and their families worldwide in even greater ways during the COVID pandemic. Hologic has played a leading role in COVID testing while expanding and deepening its efforts to help people resume or maintain their essential health screenings.
Garsha made a special appeal for women to see their physician regularly – so they don't miss critical tests, including Pap + HPV screening for cervical cancer. She cited a new study in the International Journal of Gynecologic Cancer that found after decades of declining rates of cervical cancer in the United States, incidence of the disease in its advanced stages has begun to rise again. Some researchers believe lower rates of screening among young women are causing this resurgence.
While the challenges to women's health are formidable, Garsha said they're far from insurmountable. She emphasized that substantive improvements come from investments such as groundbreaking medical technologies focused on women, awareness outreach that empowers women to better advocate for their health needs, improved educational opportunities for girls and initiatives like Hologic's Project Health Equality, which helps reduce healthcare disparities affecting underserved women. 
Quote from Michelle Garsha
"We all can and must do our part to bring positive change," Garsha said. "Put your health first and encourage those around you to do the same."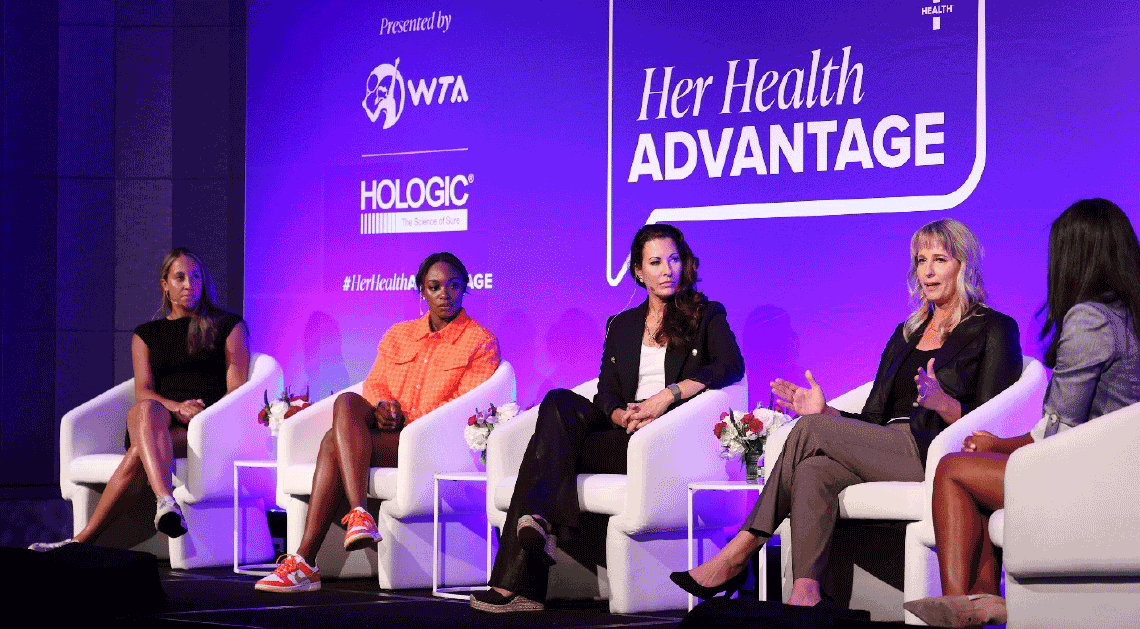 Hologic leader Michelle Garsha talks about the importance of preventive care during "Her Health Advantage."
Joining Garsha on the second panel were performance science specialist Kristen Holmes from the company WHOOP, star tennis players Sloane Stephens and Madison Keys, and moderator Shepherd.
Throughout "Her Health Advantage," panelists encouraged the audience to spread the message of preventive care. Part of this action-taking involved signing tennis balls, attaching them to a tennis-racquet display, taking selfies and posting those images on social media.
Those postings invited the public to visit the Hologic website screeningsforher.com, which provides accessible, comprehensive and trusted preventive-care guidelines for women across all ages.