Innovation and Integration, today and tomorrow
Hologic's new high-performance SuperSonic MACH 40 ultrasound system is designed to help increase efficiency and diagnostic accuracy in your practice.
Your exams are about to benefit from a new kind of ultrasound experience – the one that is innovative, intuitive, integrated, and intelligent.
UltraFast™ imaging – The power behind innovations
Inspired by the video gaming industry, the intelligent signal processing with image capture capacity of up to 20,000 frames per second,1 brings unlimited possibilities into ultrasound imaging:
Exceptional imaging - images with reduced speckle, regardless of tissue density, and improved lesion conspicuity for enhanced diagnostic confidence
Innovative Modes:

ShearWave™ PLUS elastography - real-time tissue stiffness evaluation
Angio PLUS imaging - microvascular flow assessment
TriVu imaging - simultaneous acquisition of 3 essential characteristics
Needle PLUS imaging - needle visibility enhancement during biopsies for improved outcomes and increased patient satisfaction
3D Breast Software (3D Imaging available in December) - based application offering unique visualizations of breast anatomy and detailed characterization of lesions.

Future advances - more informed decision-making with a "Unifi-certified" and an "AI-compatible" ultrasound platform.
Intuitive user experience and improved overall comfort
Designed to help create a productive and pain-free environment with a large full HD screen, embedded SonicPad™ touchpad, ergonomic and lightweight transducers, and a low noise level system.
---
1. Ultrafast Ultrasound Imaging, by Jeremy Bercoff (Published: August 23rd 2011 DOI: 10.5772/19729)
Find out how ShearWave™ PLUS elastography and other unique innovative imaging modes may…
aid in the diagnostic work up of breast lesions and thus positively impact patient management.1
help with targeting lesions during ultrasound-guided biopsy2
contribute to an accurate lesion size measurement3
play a role in prognostics and monitoring of breast cancer patients during and after neoadjuvant chemotherapy4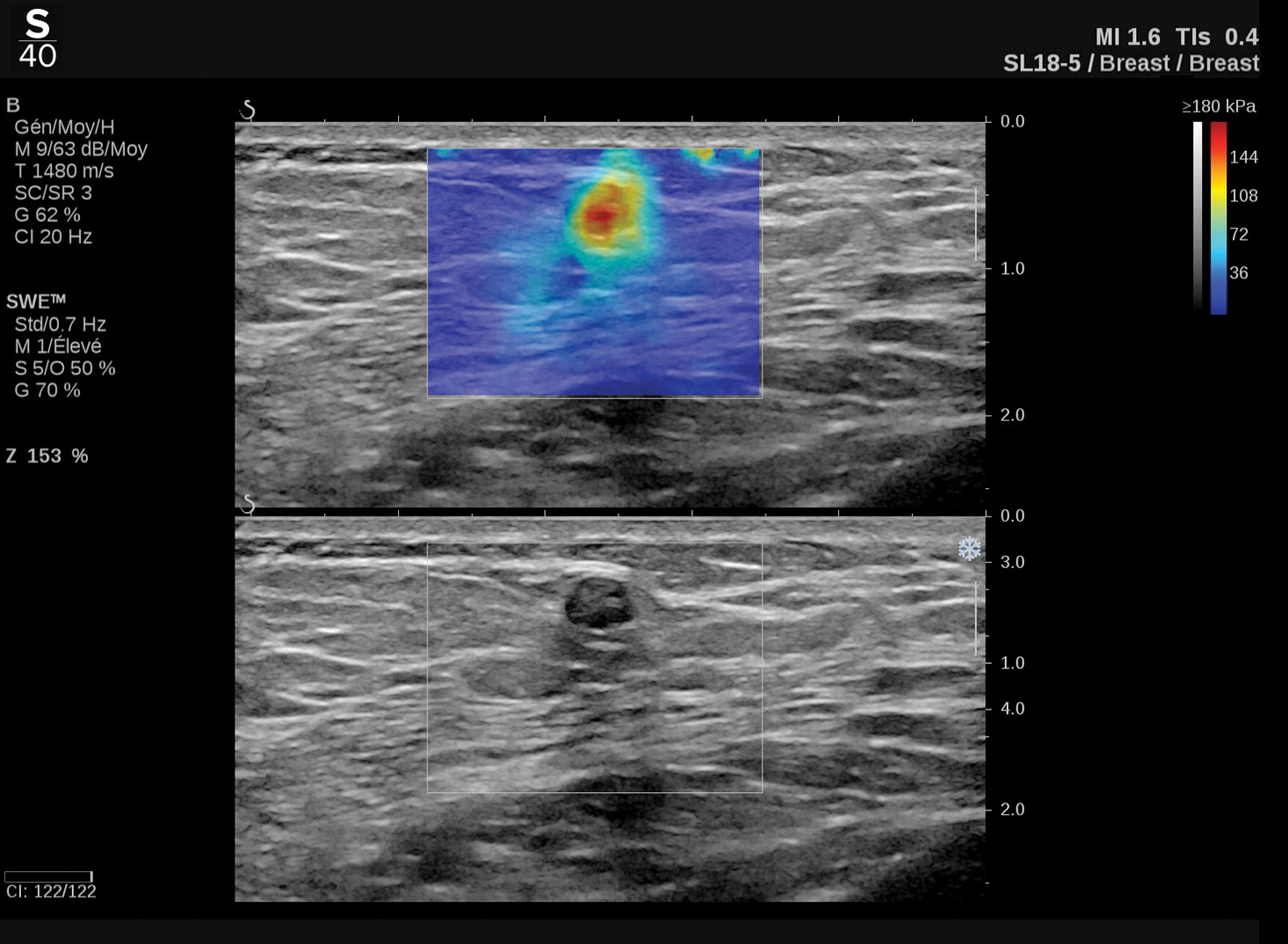 ShearWave™ PLUS elastography

Dynamic tissue stiffness evaluation with large color-coded map in real-time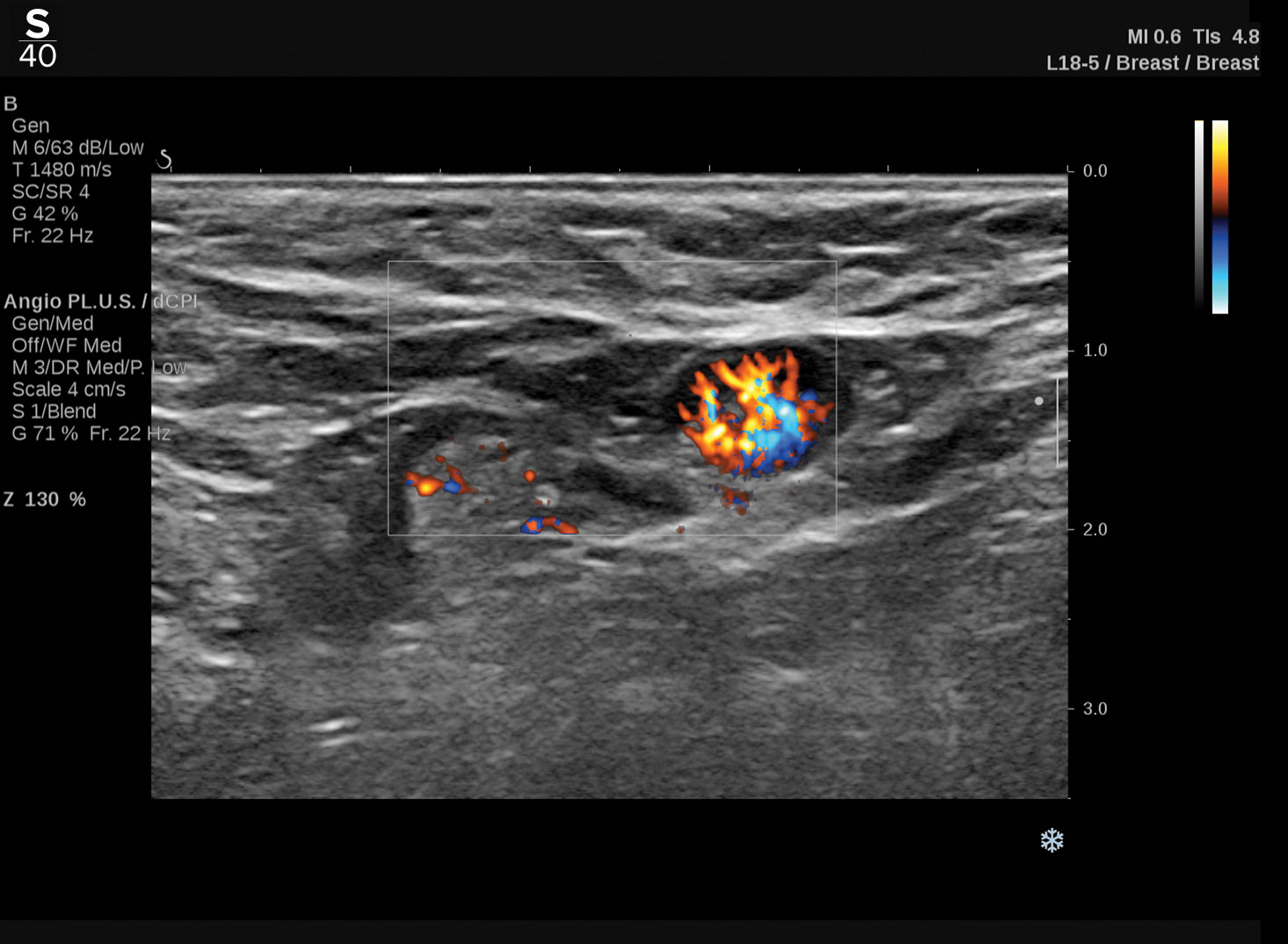 Angio PLUS imaging

Ultrasensitive color mode that offers enhanced visualization of microvasculature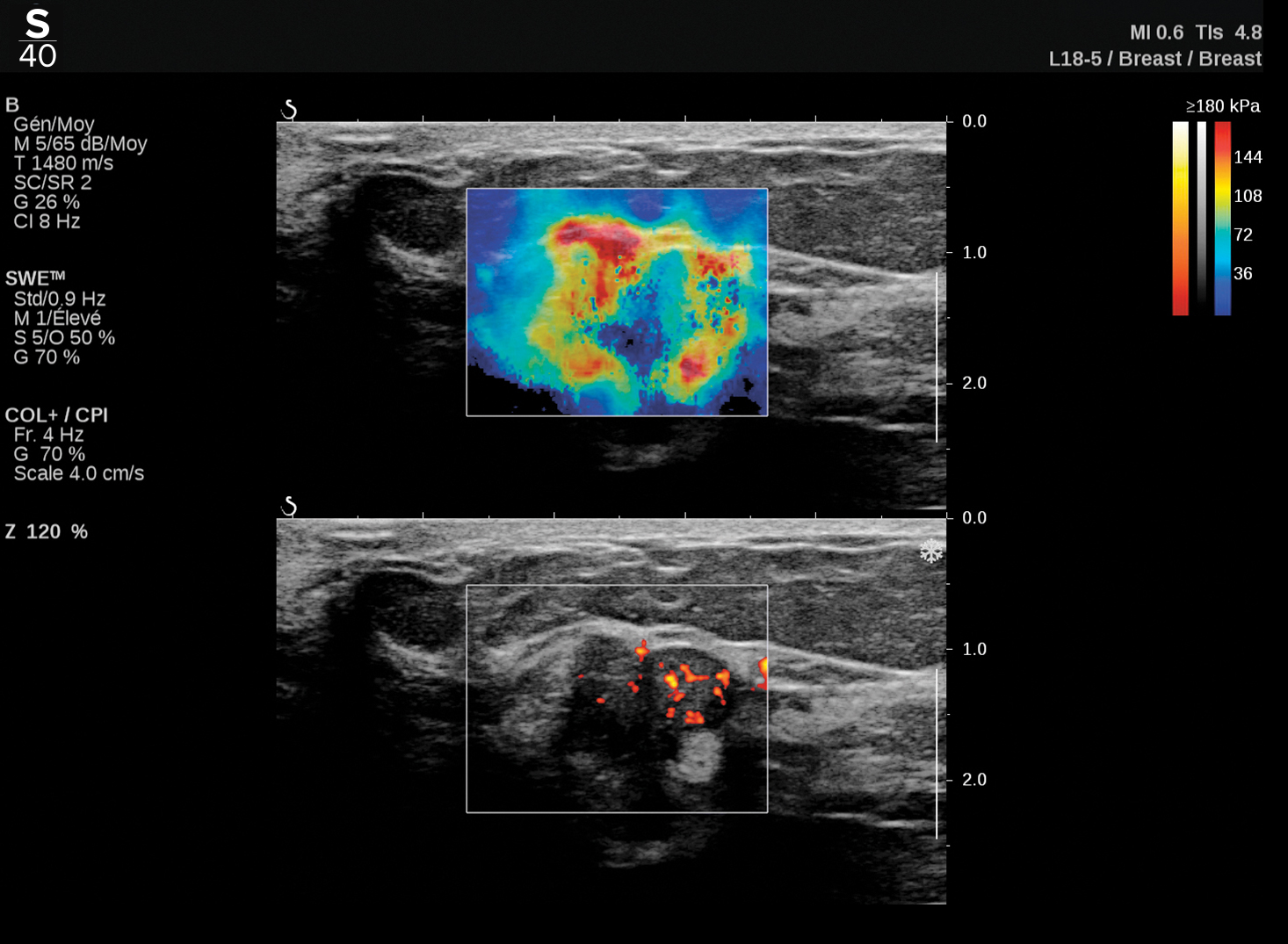 TriVu imaging

3 characteristics – morphology, stiffness and blood flow – analyzed all at the same time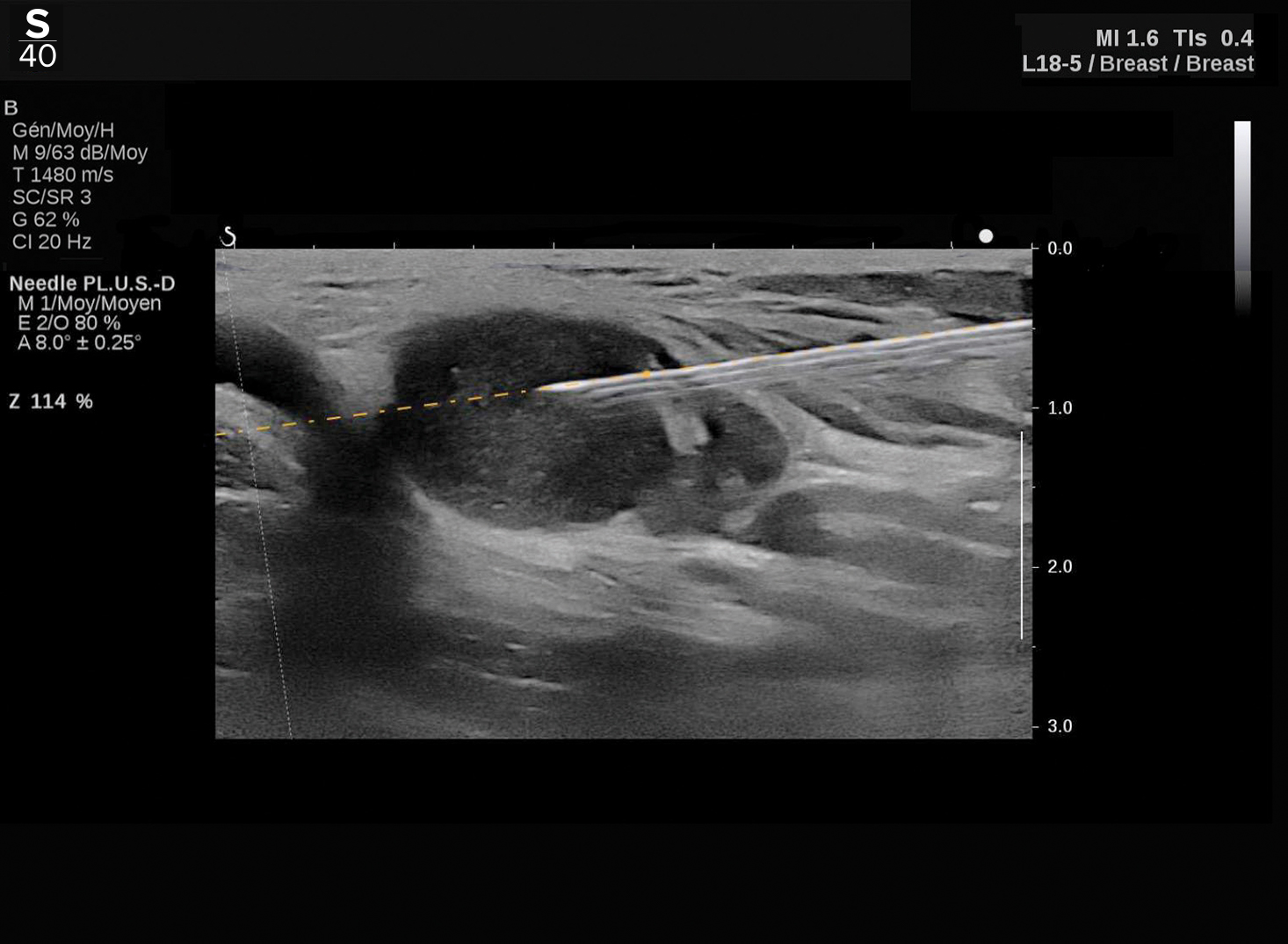 Needle PLUS imaging

Enhanced needle visibility with trajectory prediction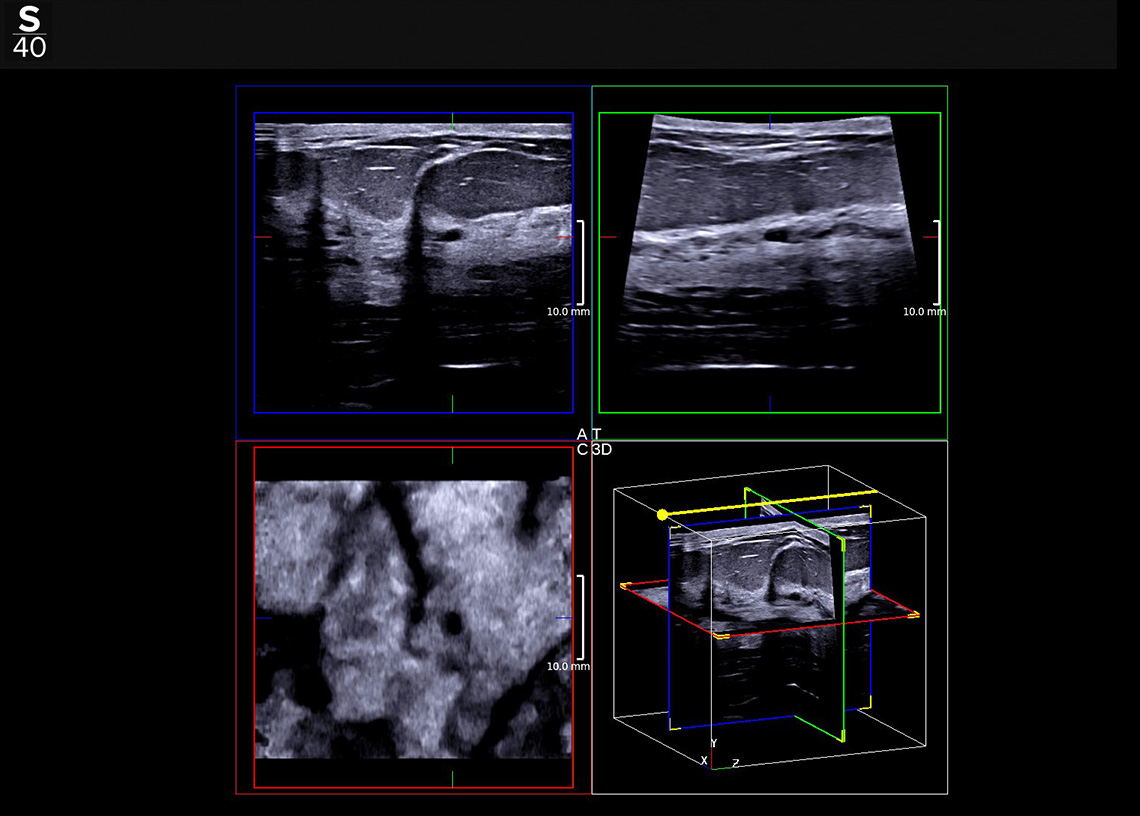 3D Imaging (available soon)

Acquires 3D images of the breast that offers unique visualizations of breast anatomy and detailed characterization of lesions (MultiPlanar and MultiSlice Displays
Discover an intuitive SonicPad™ touchpad designed to…
reduce user's movements
shorten examination time
---
*3D breast application will be available in December 2020 (as a part of SuperSonic MACH Version 3 release).
1.Shearwave elastography improves the specificity of breast US: the BE1 multinational study of 939 masses. Berg WA et al. Radiology. 2012 Feb;262(2):4 35 49.
2. Addition of shear wave elastography during second look MR imaging directed breast US: effect on lesion detection and biopsy targeting. Plecha DM, Pham RM, Klein N, Coffey A, Sattar A, Marshall H. Radiology. 2014 Sep;272(3):657 64.
3. Shear-wave elastography contributes to accurate tumour size estimation when assessing small breast cancers. Mullen R et al. Clin Radiol. 2014 Dec;69(12):1259-63.
4. Comparison of strain and shear-wave ultrasonic elastography in predicting the pathological response to neoadjuvant chemotherapy in breast cancers. Ma Y et al. Eur
Radiol. 2017 Jun;27(6):2282-2291. I Shear-Wave Elastography for the Detection of Residual Breast Cancer After Neoadjuvant Chemotherapy. Lee SH et al. Ann Surg Oncol. 2015 Dec;22 Suppl 3:S376-84.
5. Ultrafast Ultrasound Imaging, by Jeremy Bercoff (Published: August 23rd 2011 DOI: 10.5772/19729)
Clinical images presented in this document may have been acquired in the imaging facilities outside the U.S. Additional notes may be displayed on the U.S. images.
Want Image Slider on Tab Click
no