Assay Highlights
The Novodiag® C. difficile assay, performed with the Novodiag System, is a cartridge-based molecular test for qualitative detection of pathogenic Clostridium difficile strains producing toxin B. The test uses stool samples from patients (without preservatives or in FecalSwabTM).
Smart simplicity in on-demand testing
Cartridge-based on-demand testing that delivers clinical confidence in approximately an hour.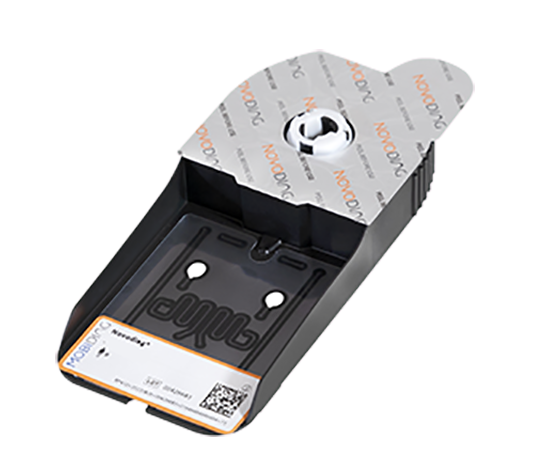 Rapid and Safe Results
The Novodiag rapid 'sample-in, result-out' system, allowing the fully automated detection of C. difficile in less than 1 hour.
Pathogenic Strains
The assay detects the gene tcdB, coding for toxin B, a virulence factor expressed by most pathogenic C. difficile strains
Performance
In a retrospective study:
Sensitivity: 94.0% (100%*)
Specificity: 99.3% (100%*)
User Friendly
The precision engineering of the system means that the Novodiag system can be easily implemented in decentralised settings as well as high risk and hard to reach areas without the need for highly trained personnel.
Features and Benefits
The Novodiag® assays allow a simple and fast way to pinpoint patients most at risk with targeted, multiplex and syndromic on-demand testing.
Detection of pathogenic strains, producing toxin B
Fast diagnosis and infection control implementation
Time and cost effectiveness
Improved patient outcome
Improved workflow and time to results

Increased lab revenue
Better reproducability, precision, and productivity
Documents
The Novodiag C. difficile assay enables fast on-demand diagnosis of C. difficile infections.