Assay Highlights
The Novodiag® Stool Parasites assay, performed with the Novodiag System, is a cartridge-based molecular test for qualitative detection of protozoa, helminths and microsporidia. Our microarray technology allows for multiplex testing, offering a complete panel result. The test uses stool samples from patients.
CE marked. Not for sale in the US.
Documents
The Novodiag CarbaR+ enables on-demand screening of the most clinically relevant carbapenemases and colistin resistance in one single test.
Smart simplicity in on-demand testing
Cartridge-based on-demand testing, that delivers clinical confidence in approximately an hour.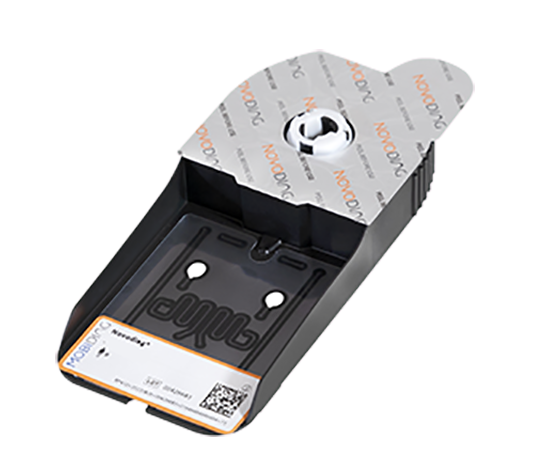 Features & Benefits
The Novodiag® assays allow a simple and fast way to pinpoint patients most at risk with targeted, multiplex and syndromic on-demand testing.
Comprehensive panel in just one test
Improved patient safety
Time and labour saving

No need for highly trained personnel enabling decentralised testing
Faster diagnosis compared to traditional methods
Time and cost effectiveness
Improved patient outcome
Improved workflow and time to results
Increased lab revenue
Better reproducibility, precision and productivity