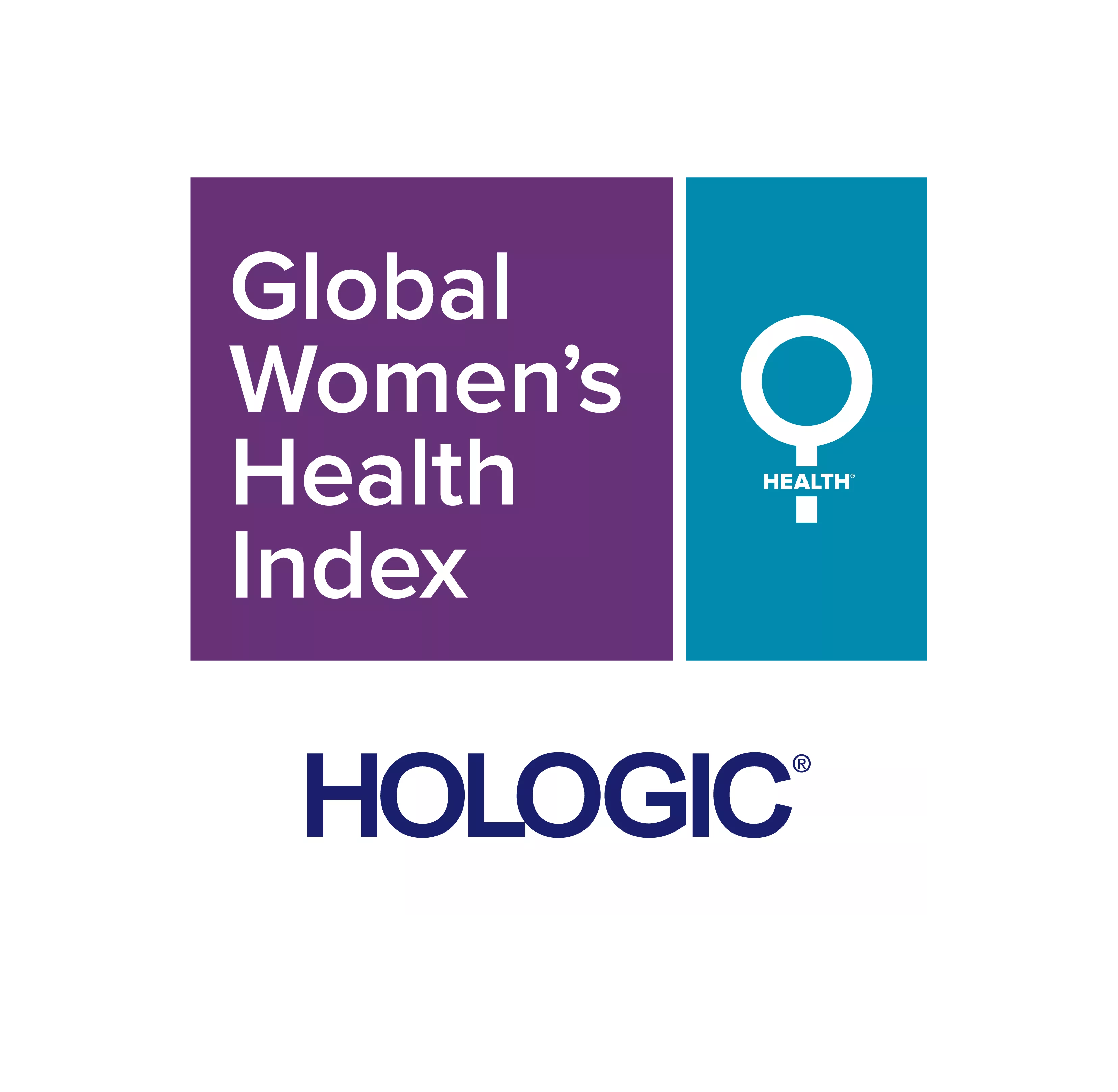 Hologic Global Women's Health Index
A Powerful Framework for Understanding the State of Women's Health
This breakthrough survey, conducted annually in partnership with Gallup®, measures the experiences of women and girls across 122 countries and territories, accounting for 94% of the female global population aged 15 and older. The latest findings underscore that the disparities in women's health continue to grow, making the need for prioritizing women's health policies more important than ever. These key results reflect the five dimensions of health (Preventive Care, Emotional Health, Opinions of Health and Safety, Basic Needs and Individual Health) that together account for more than 80% of variances contributing to women's life expectancy.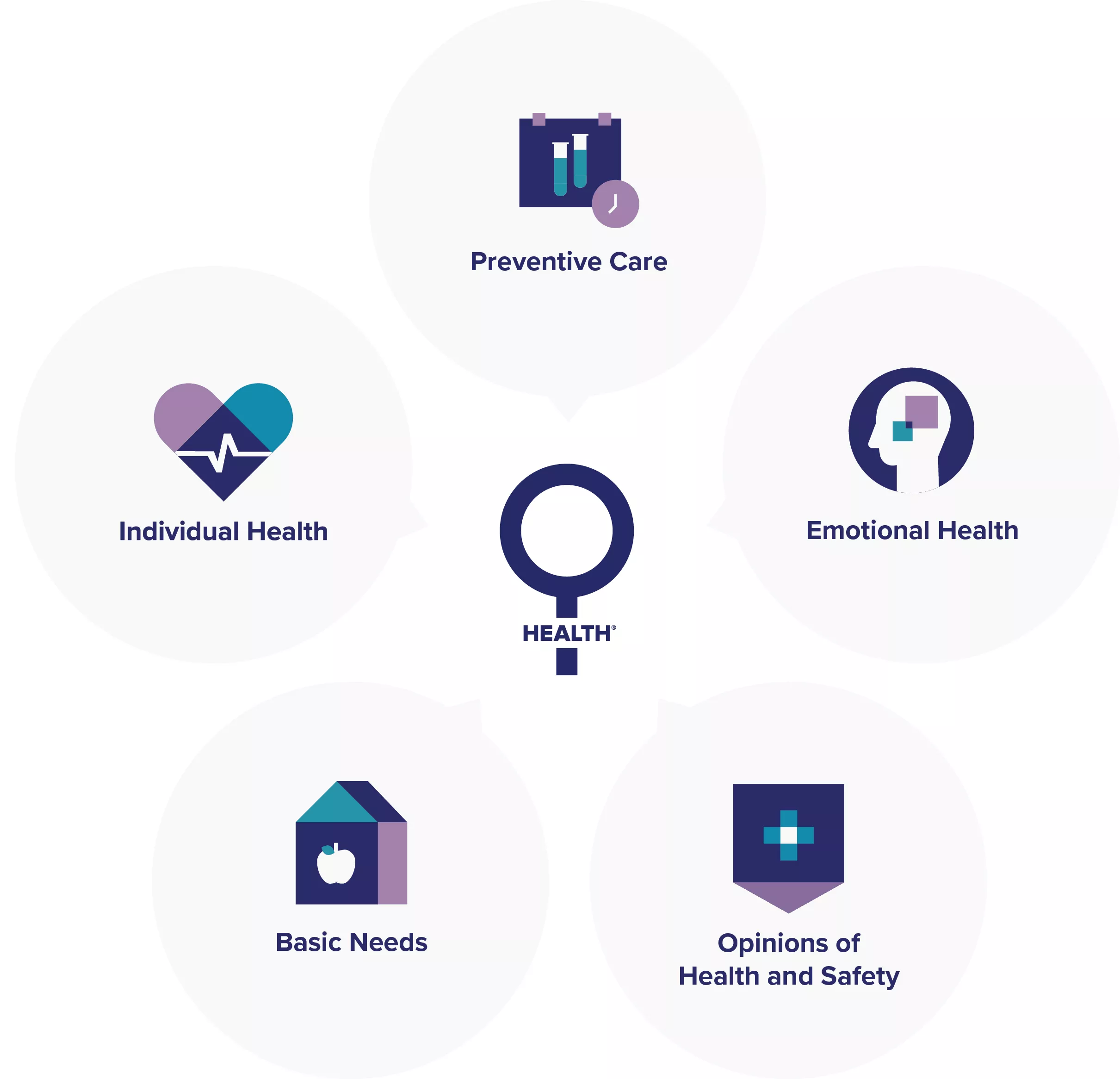 Preventive Care
Worldwide, 40% of women said they had not gone to a healthcare professional in the last year.
Similarly, only 60% of women said they were tested for any type of cancer, diabetes, blood pressure or STDs/STIs.
Opinions of Health and Safety
More than 37% of women worldwide said they did not feel safe walking alone at night, up from 32% in the first year of the Hologic Global Women's Health Index.
Emotional Health
More than 4 in 10 women worldwide said they experienced worry during the previous day, a record high since the Gallup World Poll began polling on this topic a decade ago. Record percentages of women also experienced stress (41%), sadness (32%) and anger (26%).
Basic Needs
About 1 in 3 women said they struggled to afford adequate food or shelter for themselves or their families during the previous 12 months.
Individual Health
1 in 4 women said they experienced health problems that prevent them from doing things people their age normally could do.
Increased Longevity 
Routine visits with healthcare professionals correspond with up to two more years of life expectancy for women, even after accounting for differences in per-capita GDP across countries and territories.
Women's Health Around the World
The World Has Much Work To Do To Improve Women's Health
With the overall score of just 53 out of 100 on the Hologic Global Women's Health Index — one point lower than the previous year's score — the health of the world's women and girls did not improve last year. Scores ranged from a high of 70 in Taiwan to a low of 22 in Afghanistan. See how your country ranks at womenshealthindex.com.
A Worldwide Call to Action
Hologic continues to meet with policymakers and other stakeholders at events around the world, including the prestigious World Economic Forum (WEF) and Concordia Annual Summit, to discuss how women's health can be improved using data from the study and other resources.
An Innovative Partnership With the World Economic Forum
Hologic's global leadership in women's health anchors our work with WEF, an important convener of the public and private sectors to address the world's most pressing issues. This collaboration includes Hologic's key role in the Women's Health Initiative at WEF.
For all the progress we have made in the last few decades, women's health around the world is still lagging despite the clear evidence that improving women's health results in stronger families, higher income and more effective, thriving societies.
The Women's Health Initiative draws global focus to the need for investment in women's and girls' health. It supports and amplifies leading efforts; connects ecosystems across sectors; and engages global leaders and communities through sustained, impactful dialogue and the enablement of action plans.
There are three active projects in the Women's Health Initiative:
Protecting women's and girls' reproductive and maternal health.
Capturing women's and girls' perspectives on cancer care.
Offering family planning programming to protect the health of vulnerable women and girls.
Hologic contributes to each of these projects through the provision of data and other insights from the Hologic Global Women's Health Index — findings that provide important perspective at the global, regional and country levels.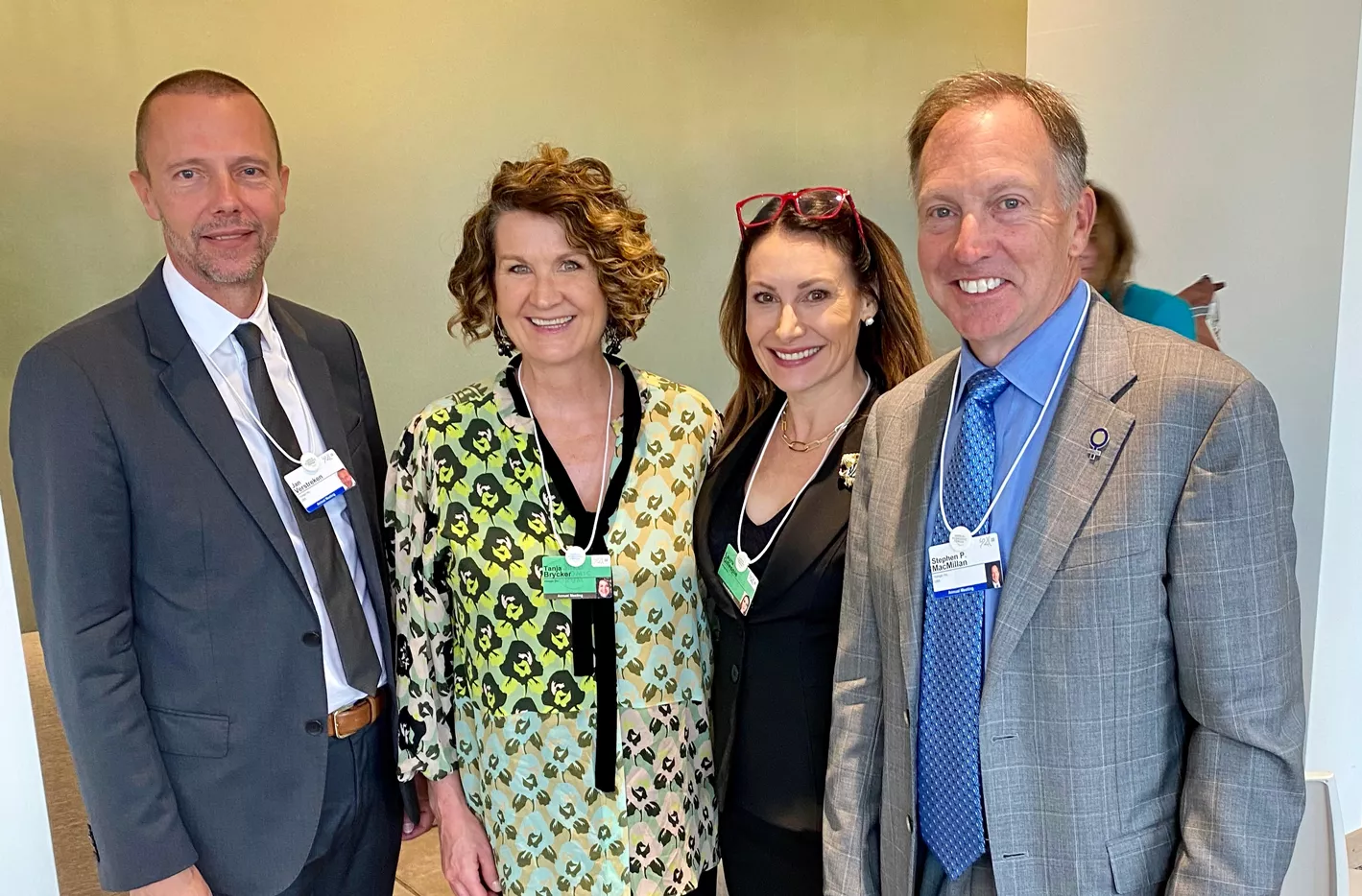 Jan Verstreken, Tanja Brycker, Laura Gillespie and Steve MacMillan at the World Economic Forum in Davos, Switzerland.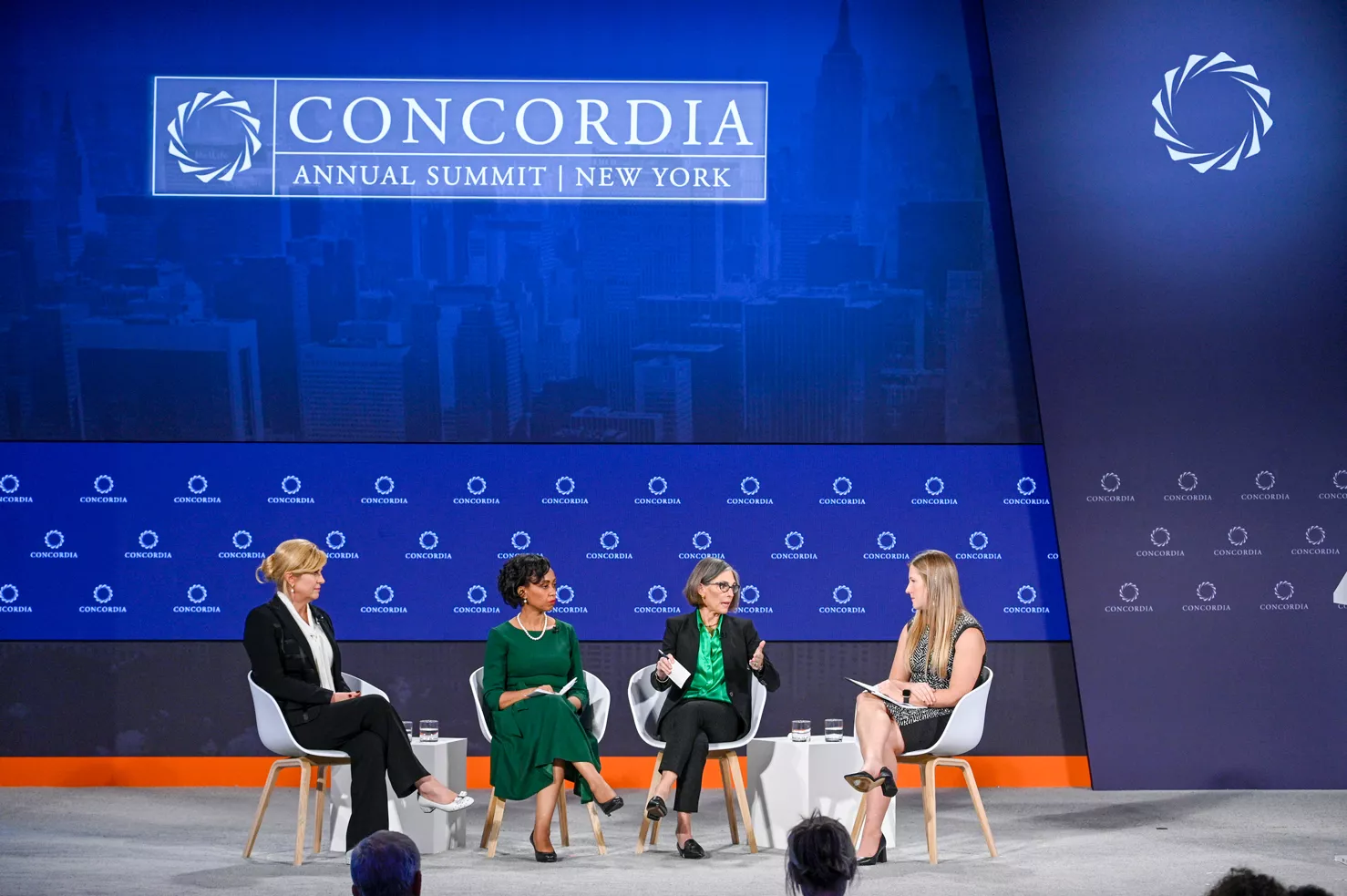 Dr. Harvey and other Concordia Summit panelists discuss the state of women's health.
Concordia Annual Summit
Timed to the United Nations General Assembly in New York City, Hologic released data from the second year of the Hologic Global Women's Health Index during the Concordia Annual Summit. Dr. Susan Harvey, Hologic's Vice President of Global Medical Affairs, joined Kolinda Grabar-Kitarović, former president of the Republic of Croatia, and Dr. Lia Tadesse, health minister for the Federal Democratic Republic of Ethiopia, at the summit for a discussion about women's health.