Ahead of our January 2020 engagement survey, we sought to more fully understand the extent to which our employees feel a sense of belonging: the extent to which they feel heard, they feel respected and they feel their unique talents and contributions are seen and regarded. By understanding how different groups of Hologic employees are experiencing a sense of inclusion and belonging in our workplace, we can hope to unleash the potential of our team members and live up to our principle of inclusion more fully.
In partnership with Gallup, we implemented a measure of inclusion and belonging, knowing that what gets measured, gets improved. The results of these four survey items comprise the Hologic Belonging Index.
We will continue to measure and utilize the insights of the Belonging Index to identify our organizational strengths and tackle areas for improvement to create a more inclusive workplace.
Hologic's Belonging Index
Our Belonging Index measures the average percentile rating on four survey items ranked within Gallup's company database.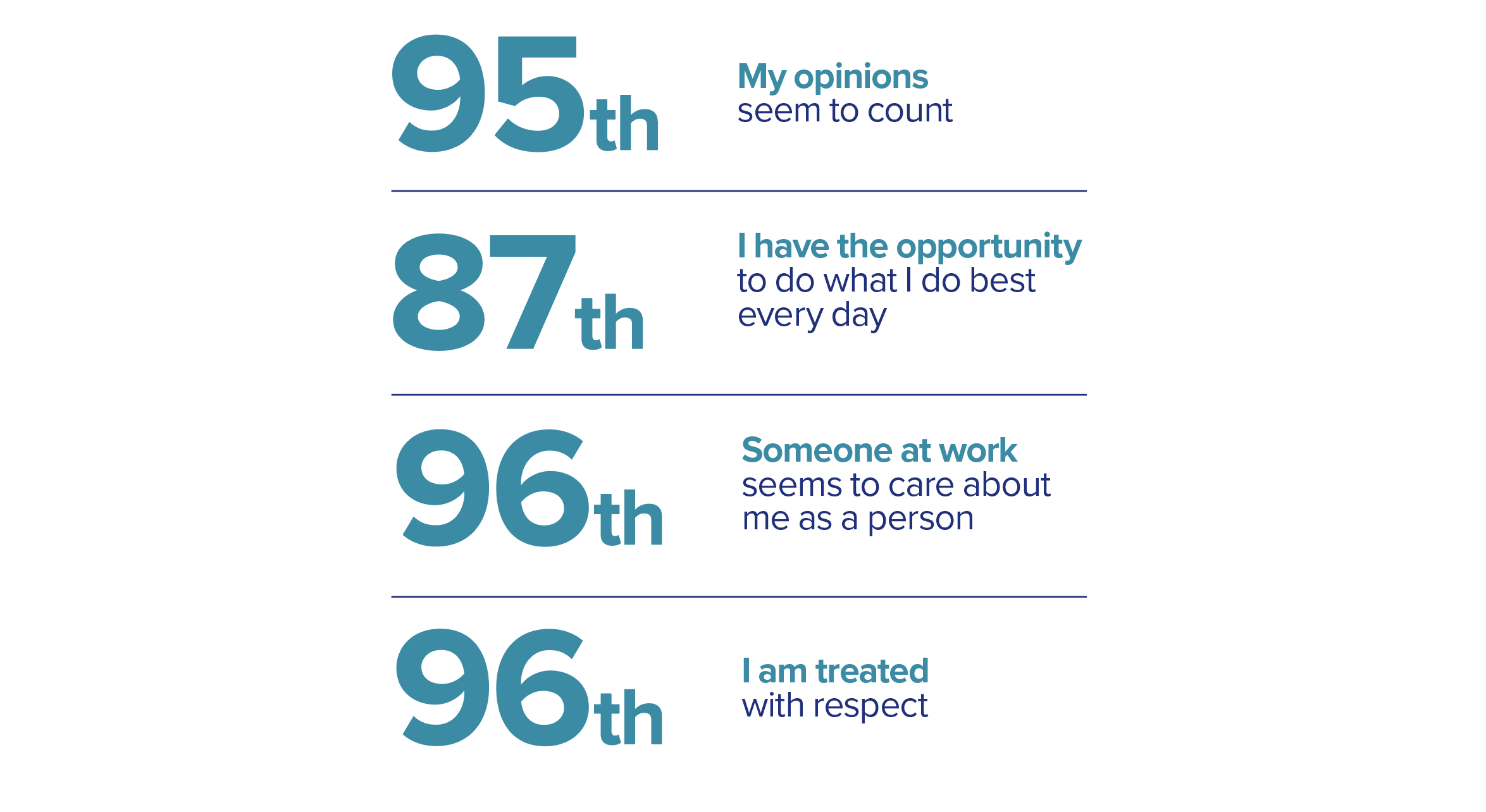 2020 Insights
Women scored higher than men on our Belonging Index. In the U.S., however, the experience of our ethnically diverse talent trails our white employees. We know that engagement scores across companies in the U.S. are consistently lower for ethnically diverse talent. This does not impact our commitment to challenging this status quo.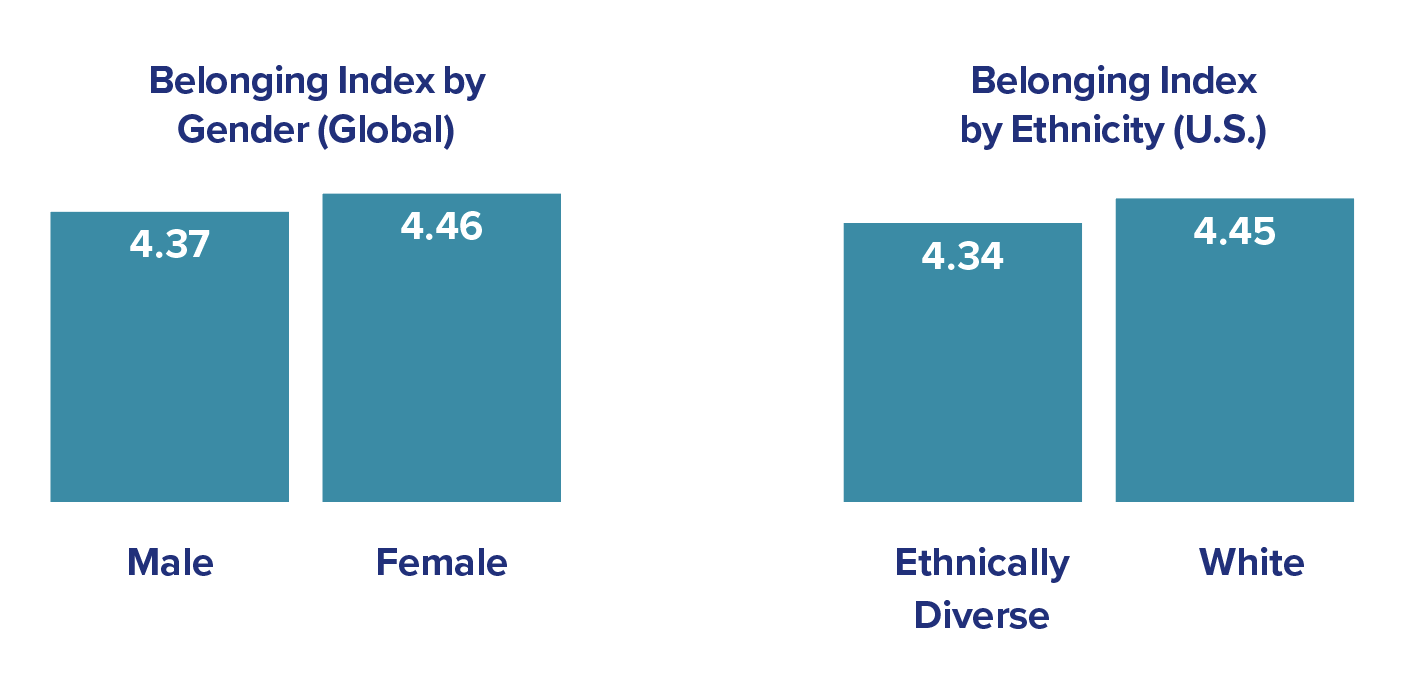 These scores reflect our average out of a five-point scale. The Belonging Index is unique to Hologic, but the items that make up the Index are measured across Gallup companies.