Culture & Society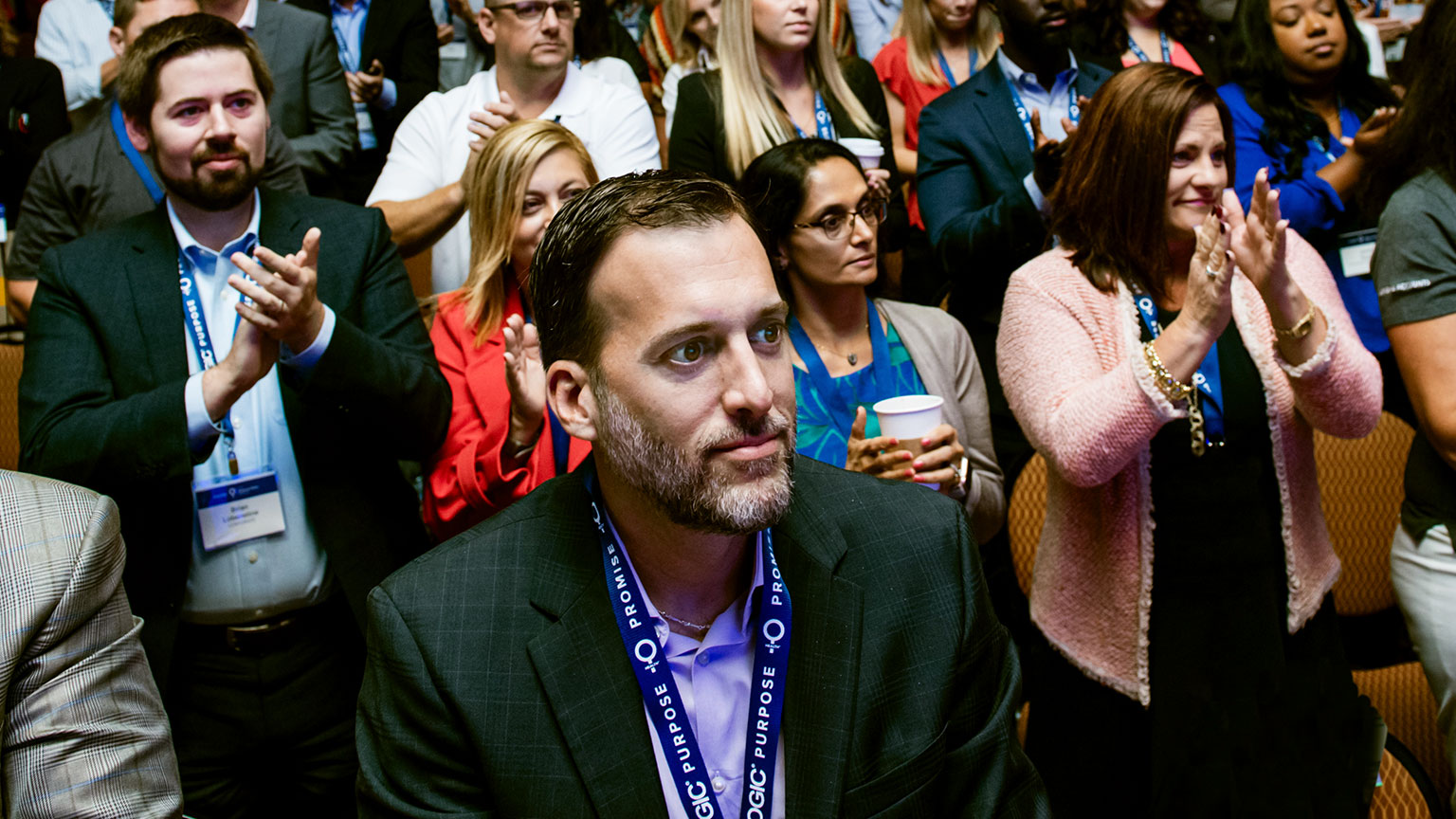 Hologic employees at our National Sales Meeting, 2019
Diversity Is Key to Sustainability
Our intense focus on improving the lives of women has naturally led us to building a diverse workforce in which different perspectives are appreciated and welcomed. This is enabling us to create a stronger, more sustainable global workforce that reflects those we serve. As part of our long-term management strategy, we promote:
Global diversity: Today, our global workforce represents 31 countries and speaks 22 languages.
Diversity in senior leadership: Not only are we global champions for women's health, but we have actively worked to appoint, develop and promote high-potential women into leadership roles across the company. As a result, the number of women on our leadership team rose from zero in 2015 to 21% in 2019.
Diversity in sales leadership: We have promoted several women into sales leadership positions. As a result, 50% of our sales U.S. leaders are women.
Diversity on our Board of Directors: Women comprise 38% of our Board of Directors.
The Destination for the Best Talent
Our people deliver on our Purpose, Passion and Promise to propel our organization forward. As such, we are focused on being the destination for the best talent looking to make a difference in women's health. This effort is paying off:
In 2019, more than 71% of employees who participated in our annual Employee Engagement Survey said they had an engaged manager.
In 2019, nearly 69% of our leadership roles were filled internally.
In 2019, nearly 500 managers and leaders participated in our development programs, which include Principles of Great Management and Leading High Performing Teams.

Investing in our Employees
Equal pay for equal work is an integral part of our long-term compensation strategy—and we are right on track. In 2018, we worked with an outside firm to conduct a comprehensive gender pay equity study for our U.S. salaried workforce. The study found no statistically significant pay differences between men and women.
As a leader in women's health, we believe everyone deserves the chance to lead a healthy, productive life, and that starts inside our walls.
For the Benefit of our Employees
Through our wellness programs, we invest in the physical, emotional and financial well-being of our employees. Our programs are designed to give our employees peace of mind, so that they can balance their commitments at home and at work. Two of our many employee benefits programs include:
U.S. parental leave: Birth and non-birth parents may receive up to 16 weeks of job-protected parental leave for the care of a newborn or a newly adopted child.
Best-in-class cervical and breast cancer screenings: We cover these screenings for all employees enrolled in our medical plan.