The Globe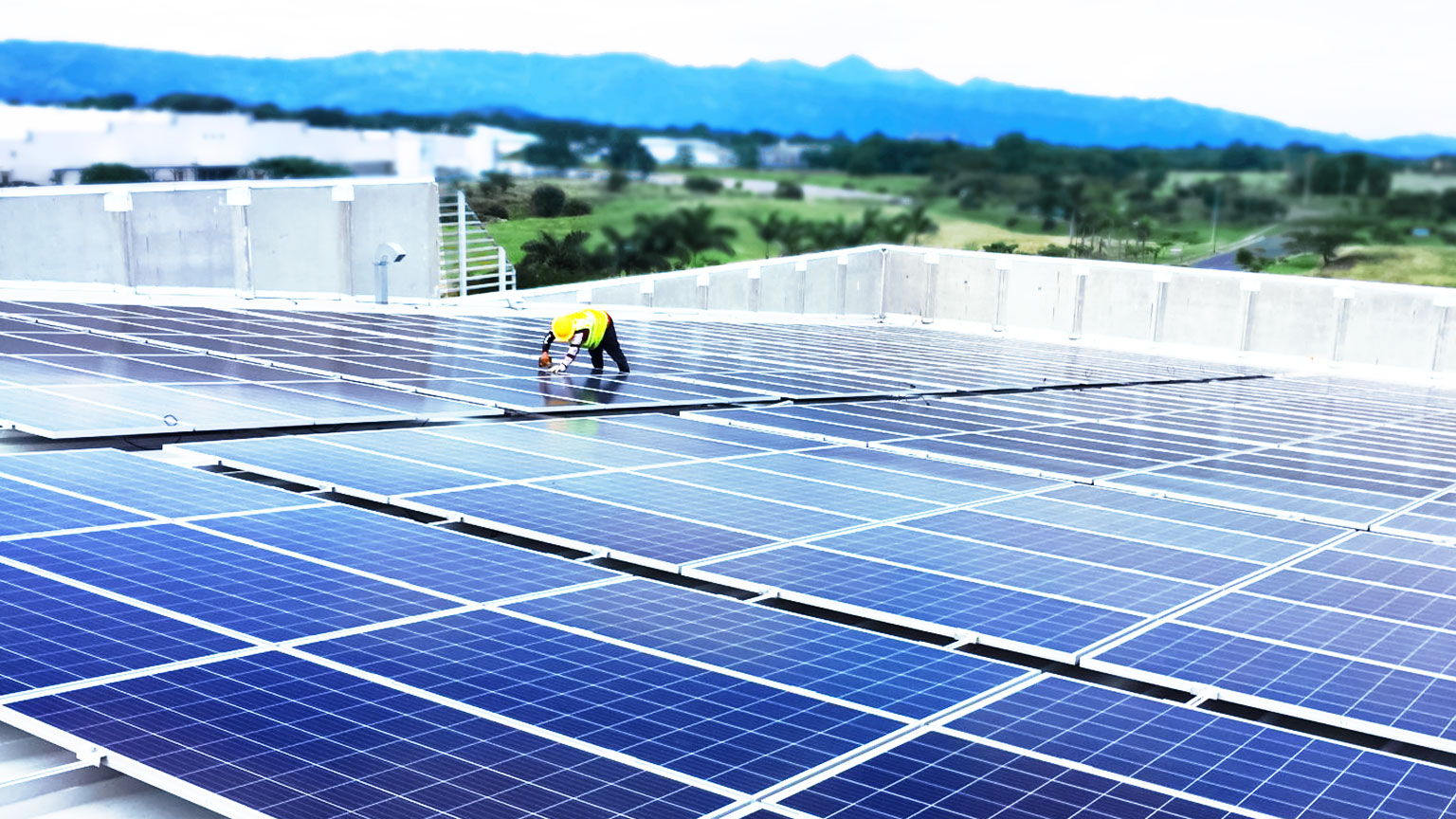 Solar panels at our Costa Rica facility supply 14% of the plant's energy needs.
Reducing Our Environmental Footprint for All the Right Reasons
In 2016, we set a goal to reduce greenhouse gas emissions by 10% within five years. In early 2019—just three years later—we had already met this objective. The key to our success? Recognizing that promoting energy-efficient practices not only decreases our environmental footprint worldwide, but it also reduces costs and improves operational efficiency.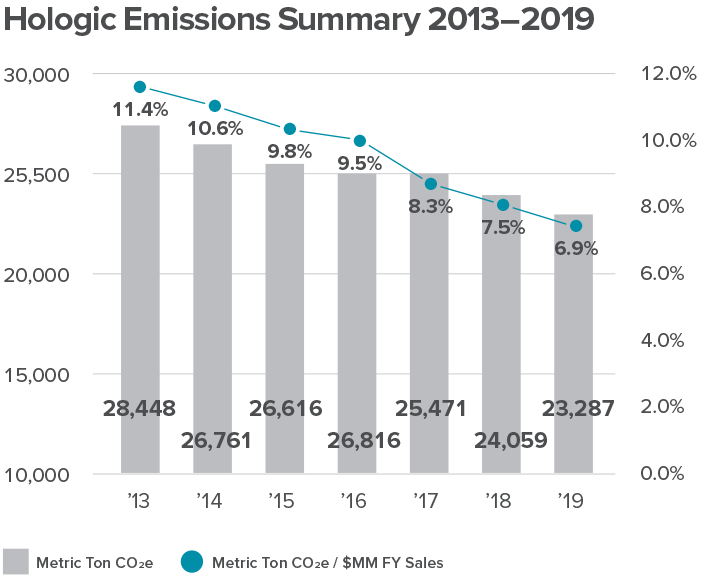 In San Diego, one of our largest manufacturing facilities, we have installed a condensation recovery system to conserve water. Since 2009, 13.5 million gallons of water have been recovered, which resulted in a $70,000 cost savings.
Promoting Responsible Practices Across Our Global Supply Chain
Working with our partners to design and enforce policies committed to high compliance standards is another key part of our long-term business strategy. Toward this end, we are currently developing a Supplier Environmental and Social Responsibility Code of Conduct to help increase awareness about our sustainability efforts among our global partners and to reduce risks within our supply chain.
A Comprehensive QMS to Ensure Long-term Product Quality
Hologic's Quality Management System (QMS) is designed to ensure that we consistently meet customer requirements and deliver superior customer satisfaction. Each of our employees pledges to "Commit to quality excellence, continuous improvement and regulatory compliance to bring The Science of Sure® to life for our customers through every action, every day." From delineated roles and responsibilities for individuals who verify work affecting quality to rigorous audit procedures, the QMS encompasses every aspect of our operations. It:
Determines the required criteria and methods to ensure that both the operation and control of quality processes are effective.
Ensures that resources and information are available to support the operation and monitoring of these processes.
Establishes processes to identify and implement actions necessary to achieve planned results and maintain their effectiveness.
Monitors, measures and analyzes all quality processes.
Establishes and maintains records to demonstrate conformance and compliance with applicable regulatory requirements.
Offers a framework for continuous quality improvement in line with our mission and values.