Powerful artificial intelligence combined with advanced digital imaging designed to transform cancer screening
Hologic introduces the Genius™ Digital Diagnostics System*
Genius Digital Diagnostics is the first CE-marked digital cytology platform to combine a new artificial intelligence (AI) algorithm with advanced volumetric imaging technology to help cytotechnologists and pathologists identify pre-cancerous lesions and cancer cells in women.
The system can rapidly analyze all cells on a ThinPrep® Pap test digital image, narrowing tens of thousands of cells down to an AI-generated gallery of the most diagnostically relevant images. This will help provide healthcare providers with the critical information they need to guide earlier detection and better treatment decisions for the patients they serve.
"Application of AI requires digital images that are of exceptional quality. Our teams developed a breakthrough imaging technology that converts physical glass cytology slides into digital images with superior clarity. From this digitalization, advanced image analysis and improved standardization are now achievable."

Kevin Thornal - President of Hologic's Diagnostic Solutions Division
The only comprehensive cervical cancer screening portfolio from sample collection to digital diagnosis
The Genius Digital Diagnostics System's cutting-edge technology includes:
An advanced digital imager featuring volumetric imaging technology that produces exceptional image clarity
A new, deep learning artificial intelligence algorithm that is designed to detect pre-cancerous lesions and cervical cancer cells
A secure image management server for storing images
A high-resolution review station for local or remote case review
The complete system is scalable – designed to fit the present and future needs of laboratories.
Genius Digital Diagnostics enables seamless and dynamic collaboration across laboratories within a network, connecting pathologists with remote review so each patient can benefit from the collective knowledge of geographically dispersed experts when needed. Digital case review promises to enhance the experience for lab partners by improving workflow and accelerating review time.
Explore the system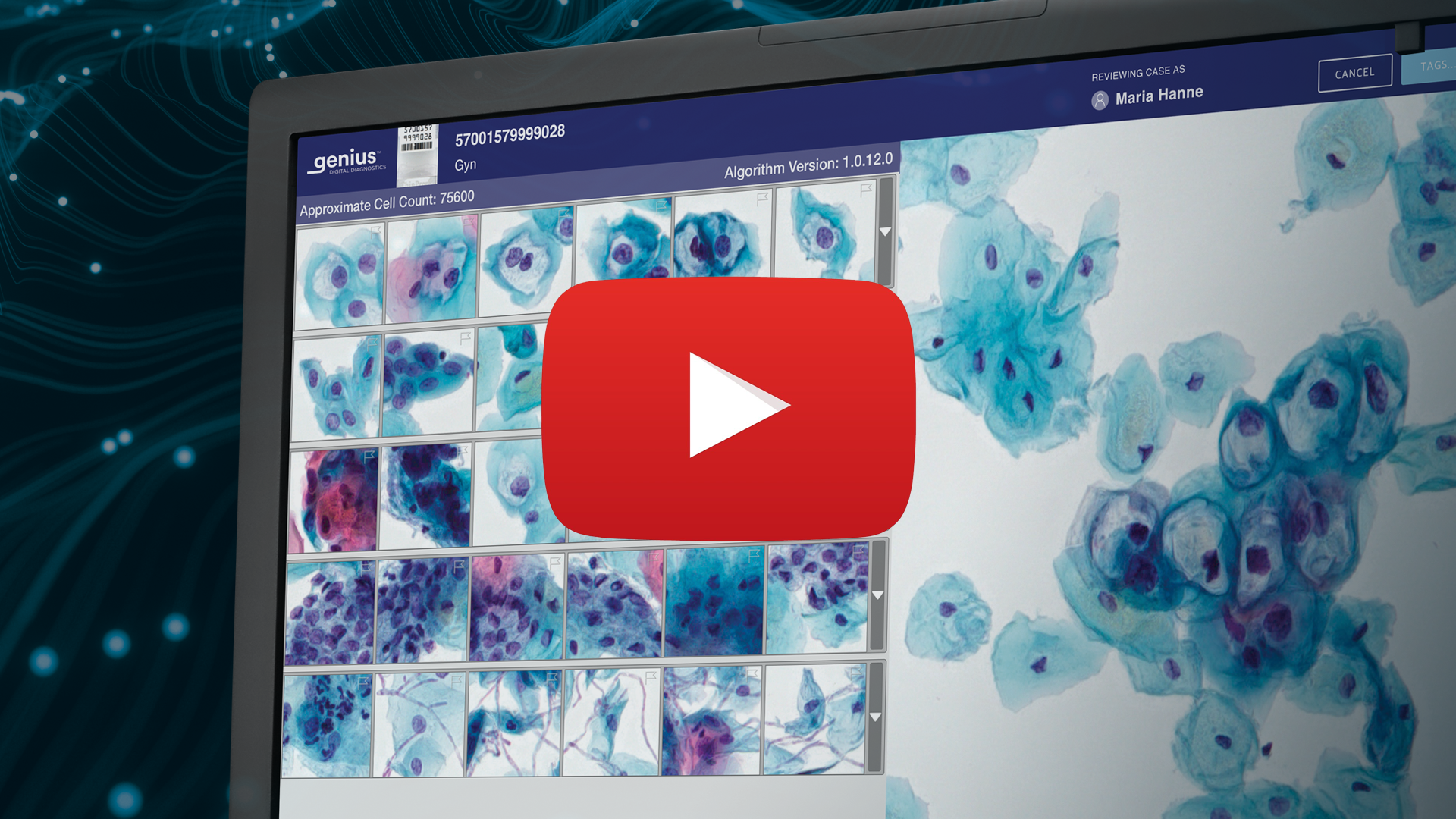 Customer Testimonial – Dr Klimas
---
* Genius Digital Diagnostics is CE-marked for diagnostic use in Europe and is not currently available for sale in the U.S. May not be available in all markets. Contact your local Hologic representative for availability in your country.
Want Image Slider on Tab Click
no