Overview
Clinical Images
Documents
Training
InSight® FD
Designed with your OR in mind to facilitate greater positioning, flexibility and convenient mobility.

The Hologic Fluoroscan InSight FD mini C-arm provides diversified imaging options, an enhanced interface and a 24" HD touchscreen interface for extremities imaging.

The system incorporates a rotating flat detector. This enables imaging of long bones and is designed to help minimize radiation by preventing patient and surgeon exposure to the unused area of the detector.
Image quality to rival 
standard X-ray
Image processing algorithms deliver superb distortion-free image quality.
System allows larger anatomy imaging with dose optimization.
Automatic imaging with dose optimization for all extremity imaging.
Better workflow and improved productivity
Adjustment-free imaging with automatic motion and metal detection.
User-friendly sterile field controls to meet surgeon needs.
Customizable imaging parameters for surgeon-specific preferences
Versatility to perform your extremity procedures
HD touch-screen monitor with finger touch rotation, easy zoom, color directionality and improved searchability.
Tilt and swivel capabilities to orient the monitor for best viewing.
MegaView™ Image capability to view a 50% larger image.
Fluoroscan® InSight® FD Animation
Product Gallery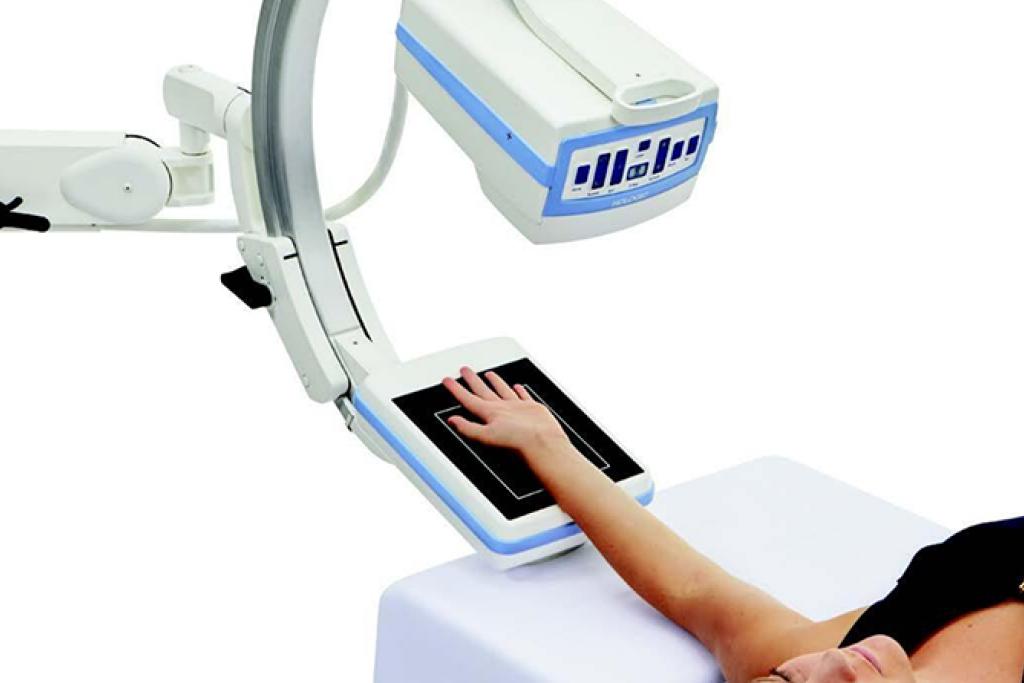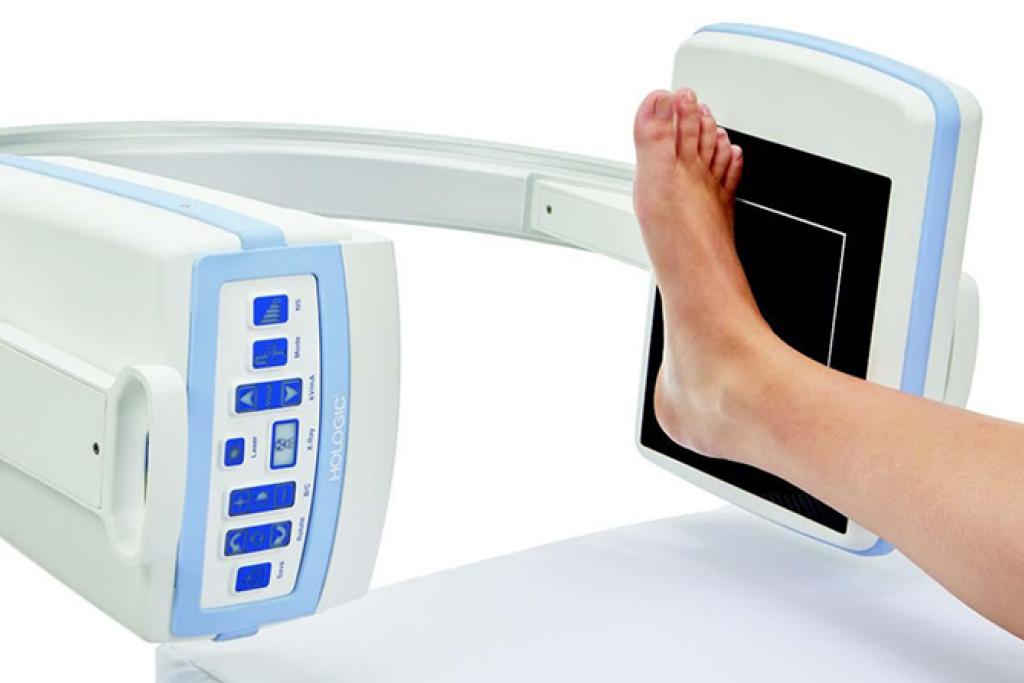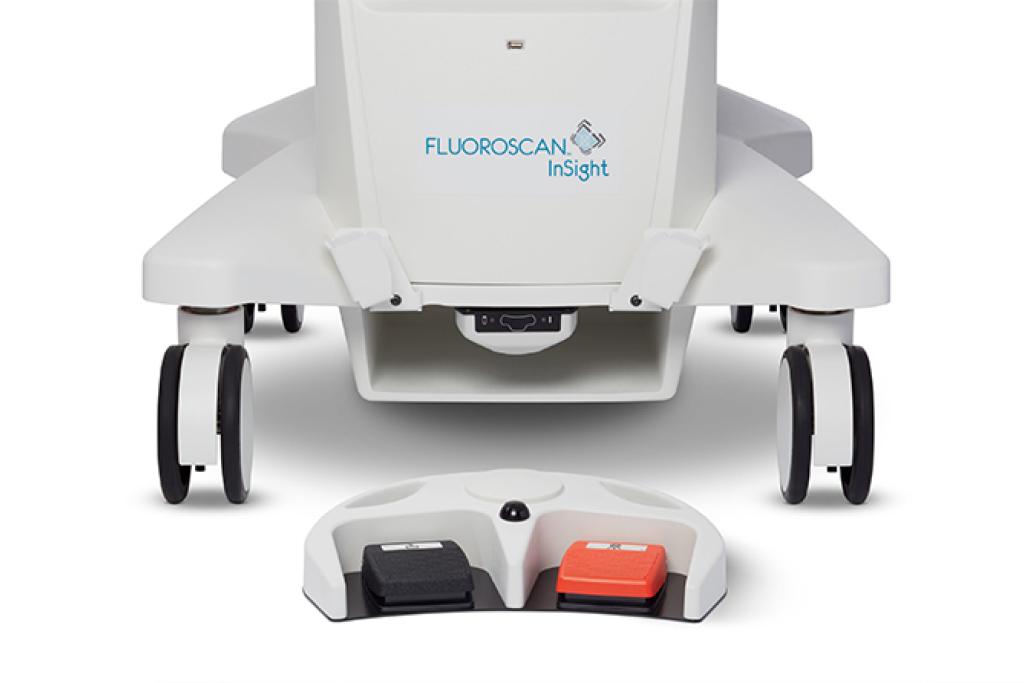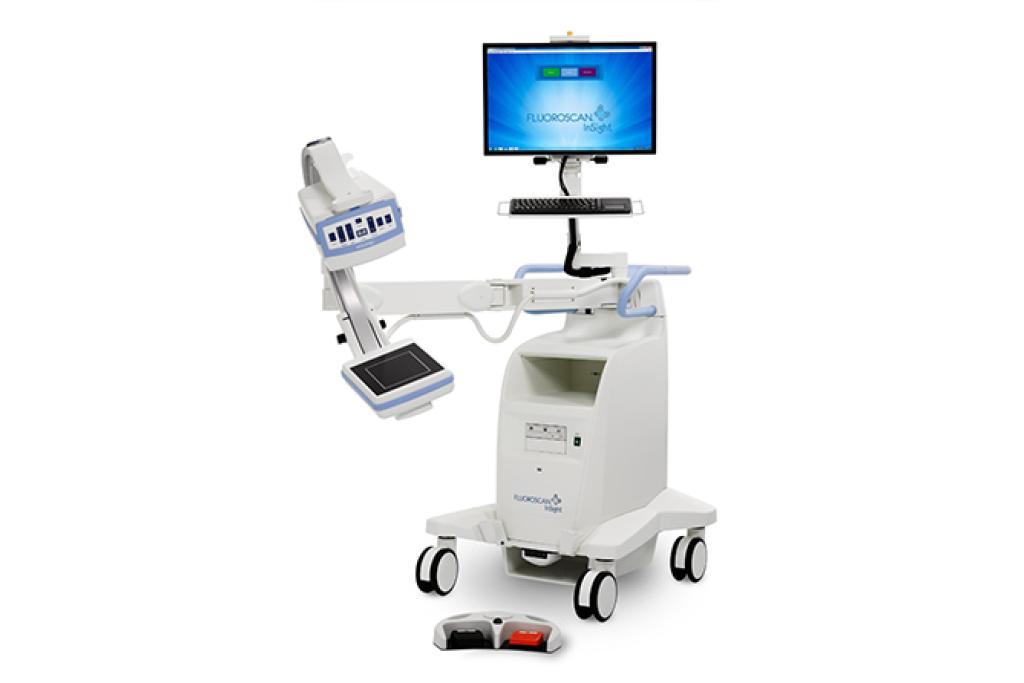 Reimbursement
Resources to help you with physician, hospital and ambulatory service 
center coding and reimbursement of our products
 
"I can't imagine practicing hand surgery without one."
"As soon as I started using the Fluoroscan, my schedule became substantially more manageable. I was able to see patients within predictable appointment slots and give them better care. My patients continue to marvel at the convenience and the technological aspects of the Fluoroscan. From a technical standpoint, the Fluoroscan allows me to obtain the images I need every time. Special views no longer require lengthy descriptions to technologists to obtain, and I can alter the direction, magnification and intensity of the image at will. It allows me to make more accurate diagnoses than with plain radiographs. The same is true for use in the operating room. I can't imagine practicing hand surgery without one."
"Fluoroscan makes me a better doctor and helps me provide better care for my patients."
"Since 1989, I have always had a Fluoroscan system in my office. Having lost my powers of X-ray vision somewhere along the way, Fluoroscan makes me a better doctor and helps me provide better care for my patients. It is also a great way to communicate when there is a bone or joint problem, when we are decision-making for fractures or arthritis."
"Fluoroscan saves time with patients."
"We have purchased four Fluoroscans over the last 16 years and have been extraordinarily happy with these fantastic systems. It saves time with patients. Prior to Fluoroscan we would have to send the patient to the radiology dept for an X-ray, and they would eventually come back with films, which were often not the exact position we would need for small chip fractures around joints."
"I get the exact image I need, quickly and efficiently."
"I could not imagine my orthopedic practice without my Fluoroscan. It is used a dozen times or more every day and not only speeds up my clinic by avoiding the wait for X-ray, but I also get the exact image I need, quickly and efficiently, allowing us to do a better job."
"It has created substantial savings."
"Since I only do hand surgery from the elbow distally, Fluoroscan has changed my practice style and is one of the most critical parts of my day. It is located in my main exam room, so the patient does not have to go somewhere else to obtain X-rays, which significantly streamlines the flow of patients. Its use has created substantial savings: I no longer have an X-ray technician, nor do I utilize X-ray folders. In summary, I cannot imagine practicing without a Fluoroscan."
"Ease of use, user-friendly touchscreen features."
"I love the Fluoroscan InSight for its ease of use, user-friendly touchscreen features. It is relatively compact and fits nicely in my cast room. It only uses 10% of the radiation of a regular X-ray, which is important to my pediatric patients and their families. It is real time, and I get the views that I want without sending them out of the office. It saves me a great deal of time in the office."