Sensitive HIV Diagnostic Testing Keeps Your Patients PrEPed
Sensitive HIV Diagnostic Testing Keeps Your Patients PrEPed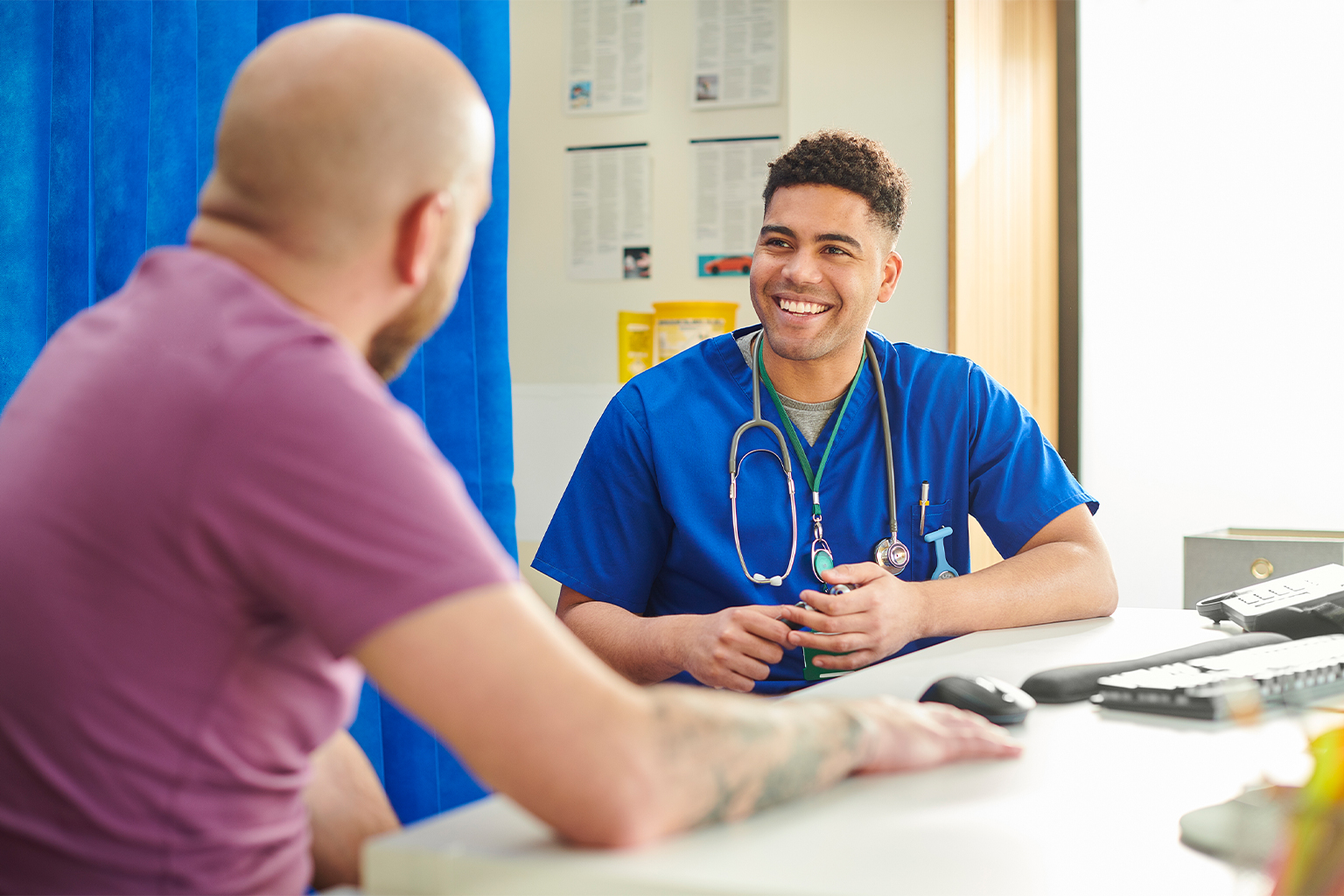 People taking PrEP (pre-exposure prophylaxis) to guard against HIV infection need frequent and precise testing to stay on their regimen. No matter the size of your lab, you can be their go-to for reliable, accurate results.
In 2021, the first injectable PrEP medication, Apretude (cabotegravir extended-release injectable suspension), received FDA approval, adding a new weapon in the fight against HIV alongside the medication tenofovir/emtricitabine, which was first approved in 2012, and commercially branded as Truvada and Descovy. Whether patients are taking a daily pill or the new injectable PrEP medication, these essential prophylactic treatments can reduce risk of HIV infection by up to 99%.1
Current CDC guidelines recommend that a candidate for PrEP first be tested using an antigen/antibody test in conjunction with an HIV-1 RNA test to detect the presence of HIV-1.1,2 If the initial test is negative, the patient may begin PrEP treatment and must be retested every 3 to 6 months—typically with screens for other STIs—to confirm negative results for HIV-1.
Currently there are approximately 300,000 prescriptions for PrEP in the United States.3
In fact, the population using PrEP to prevent infection is expected to grow. When the CDC updated its Clinical Practice Guideline for PrEP in 2021, it did so with the aim of expanding access to treatment by enabling physicians to prescribe FDA-approved PrEP medications—not just to people considered "high risk," but to anyone who can benefit from the regimen.1 Making PrEP available to more people will be an essential tool in the fight against HIV infection in the United States.
People taking PrEP medications have made a smart, responsible choice to protect themselves and their partners. Your laboratory can play a vital role in supporting this choice by providing access to the frequent—and highly accurate—testing required to maintain this effective form of preventative treatment. Learn how you can incorporate accurate and reliable testing into your workflow at Aptima Virology.
References:
1. Centers for Disease Control and Prevention. Preexposure Prophylaxis for the Prevention of HIV Infection in the United States. Clinical Practice Guideline 2021 update. https://www.cdc.gov/hiv/pdf/risk/prep/cdc-hiv-prep-guidelines-2021.pdf. Accessed March 1, 2022. 2. https://stacks.cdc.gov/view/cdc/50872 3. Centers for Disease Control and Prevention. PrEP for HIV Prevention in the U.S. https://www.cdc.gov/nchhstp/newsroom/fact-sheets/hiv/PrEP-for-hiv-prevention-in-the-US-factsheet.html. Reviewed November 2021. Accessed March 1, 2022.