Solid Organ Transplants Expected to Increase Over the Next Four Years
Solid Organ Transplants Expected to Increase Over the Next Four Years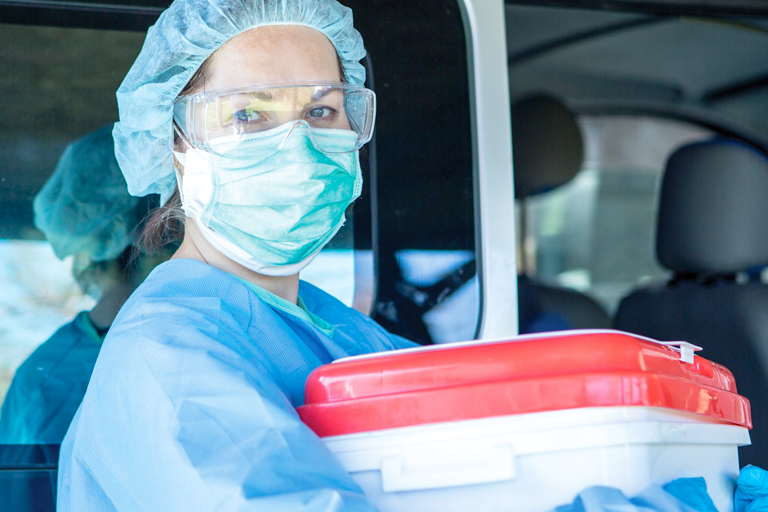 More transplants will require more testing for CMV and other transplant related infections and laboratories should prepare to respond.
In November 2020, the Centers for Medicare & Medicaid Services (CMS) issued new rules designed to raise the standards for the nation's Organ Procurement Organizations (OPOs). With implementation starting in August 2022, CMS estimates the number of transplant donors may increase by 20% with a 5% increase in organs per donor once full enforcement of the new rules is in effect.1,2
OPOs are the only entities legally allowed to recover organs for transplantation. Under federal law, CMS conducts surveys of all OPOs—there are currently 57—and recertifies these organizations every four years to ensure compliance with the Conditions for Coverage (CfC) under Medicare & Medicaid. OPOs that fail to meet federal standards can be decertified, at which point their donation service area (DSA) is either opened to competition among the high-preforming OPOs, or CMS may reassign the DSA at its discretion.1
Approximately 20 prospective organ recipients die in the U.S. every day due to a lack of viable organs recovered for transplant. In response, CMS's new rules amend the measurements for donation rate and transplantation rate; set new benchmarks designed to improve the overall performance of OPOs; and require objective, standardized data to measure performance rather than rely on self-reporting by each OPO. For instance, by changing the regulatory definition of "donor" to measure outcome based on actual transplants, CMS intends to "encourage OPOs to pursue all potential donors, even those who are only able to donate one organ." CMS estimates that this change alone could increase the number of organs available for transplant by 5,600 per year.1,2
The New CMS Rules Mean More Laboratory Testing
Laboratories play a critical role in helping to ensure that the new OPO standards will lead to successful outcomes for more transplant patients because the anticipated increase in viable organs will require expanding laboratory testing for infections associated with the immunosuppression necessary for transplant procedures. Most prominently, Cytomegalovirus (CMV), a common infection that is generally harmless in healthy immune systems, must be monitored in post-transplant patients whose lower resistance makes them vulnerable to serious disease, organ rejection, and death.3
In May 2022, the FDA approved Hologic's Aptima® CMV Quant assay to measure viral load in post-transplant patients.5 The assay is calibrated to the World Health Organization (WHO) International Standard for consistency in results, and quantitative nucleic acid amplification testing (QNAT) is the preferred method of CMV monitoring in post-transplant patients according to the Third International Consensus Guidelines on the Management of Cytomegalovirus in Solid-Organ Transplantation.4 The Aptima® CMV Quant Assay can reliably quantify CMV DNA genotypes 1-4 and well-known CMV mutants.6 The assay runs on the fully automated Panther® system, which features a small footprint fitting into labs of all sizes.
As CMS implements these new standards that will increase the number of solid organs available, contemporary advancements in more individualized, ongoing treatment of transplant-associated infection show early promise. As an essential component of these efforts, reliable assays that deliver consistent, standardized results will provide the essential data clinicians need to deliver better care in preventing and treating CMV at each stage of the transplant patient's health journey. Hologic is committed to supporting the laboratories who spearhead these efforts, and we are currently developing assays to measure viral load of the two other infections that most often compromise the health of transplant patients--Epstein Barr virus (EBV), and polyomaviridae (BKV).7
References:
1. Centers for Medicare and Medicaid Services. Organ Procurement Organization (OPO) Conditions for Coverage Final Rule: Revisions to Outcome Measures for OPOs CMS-3380-F. Published November 20, 2020. Accessed December 12, 2020. https://www.cms.gov/newsroom/fact-sheets/organ-procurement-organization-opo-conditions-coverage-final-rule-revisions-outcome-measures-opos 2. Centers for Medicare and Medicaid Services. Medicare and Medicaid Programs; Organ Procurement Organizations Conditions for Coverage: Revisions to the Outcome Measure Requirements for Organ Procurement Organizations; Final rule. Published November 20, 2020. Accessed December 12, 2020. https://www.cms.gov/files/document/112020-opo-final-rule-cms-3380-f.pdf  3. Azevedo, Luiz S. et al., Cytomegalovirus infection in transplant recipients. Clinics 2015; 70(7): 515-523. 4. Kotton CN, et al., The Transplantation Society International CMV Consensus Group. The Third International Consensus Guidelines on the Management of Cytomegalovirus in Solid-organ Transplantation. Transplantation 2018; 102: 900-931. 5. Hologic Announces FDA Approval of Aptima® CMV Quant Assay for Human Cytomegalovirus [Press Release]. San Diego, CA: Hologic, Inc.; May 10, 2022. 6. Aptima CMV Quant Assay. US package insert AW-22600-001. Hologic, Inc.; 2022 7. Hologic Announces European CE Mark for Molecular Assays for Use with Transplant Patients [Press Release]. San Diego, CA: Hologic, Inc.; May 25, 2022.