Transform Respiratory Specimen Processing
Introducing Hologic's new RespDirect™ Collection Kit. Samples arrive in the lab in an enhanced Direct Load Tube (eDLT) which enables laboratories to directly load samples for processing on the Panther Fusion system without any uncapping or specimen transfer steps.
This primary collection device is validated for use with: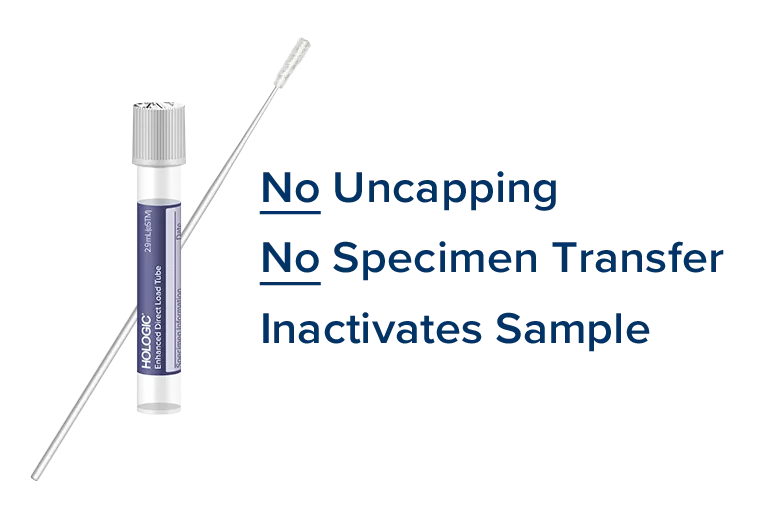 Our direct load tubes are safer, faster, cheaper.
"The integrated approach of Hologic utilizing a collection device that can be loaded directly onto the Panther has led to faster throughput, safer handling and specimens and its automated nature led to lower overhead costs and decreased technologist turnover."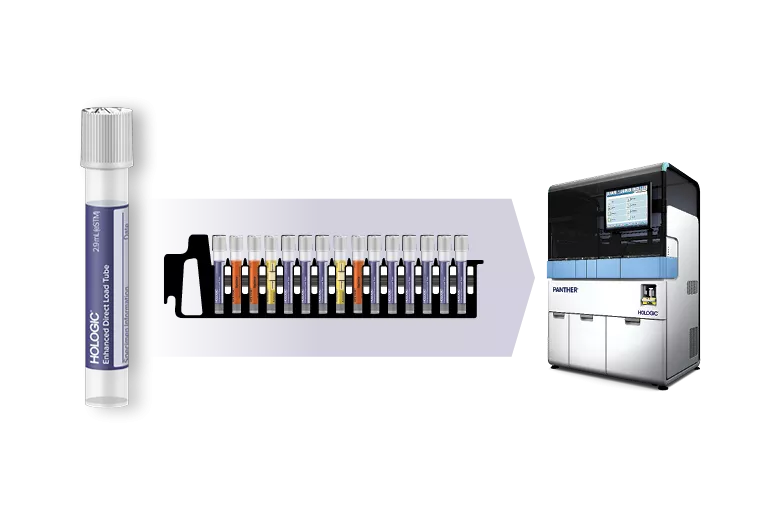 Deliver Results Sooner
Expedite turnaround time using random and continuous access to load specimens for respiratory testing alongside samples for other Aptima and Panther Fusion assays, without batching. Prepare for the unpredictable testing surges associated with respiratory season with automation capable of processing over 1,000 samples per day.
Reduce labor/costs/risk with RespDirect.
Reduce human error and repetitive motion injuries.
Eliminate manual uncapping, recapping and specimen transfer.
Penetrable cap serves as additional cross-contamination barrier.
Guanidine free, non-toxic media.
Inactivates common respiratory viruses.
Directly load RespDirect tubes onto the Panther system.
1. Panther Fusion SARS-CoV-2/Flu A/B/RSV assay [US Package Insert]. AW-27555, Rev. 001. San Diego, CA. Hologic Inc. 2023.