Collect - Detect - Deliver
Streamline your workflow from patient collection to results with your long-term partner in SARS-CoV-2 testing and beyond.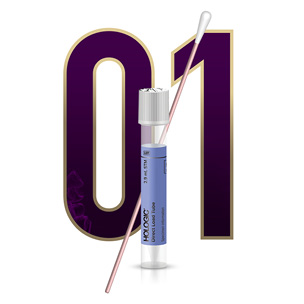 Simplified Workflow
Direct Load Collection Devices
Load directly onto the Panther

®

system, eliminating manual specimen transfer steps and reducing costs for additional consumables.

Tubes with penetrable caps add additional barrier to prevent contamination and eliminate uncapping and recapping of tubes.

Non-hazardous lysis buffer inactivates common respiratory viruses, including SARS-CoV-2, minimizing biosafety needs.

Simplified workflow reduces human error and repetitive motion injuries.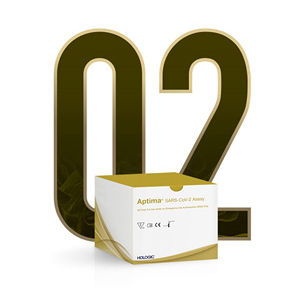 Superior Sensitivity1
Aptima® SARS-CoV-2 Assay*
Significant investments made to expand reagent and consumable supply capacity to meet customer demand.
Use a trusted leader in molecular diagnostic testing to detect SARS-CoV-2.
Proven best-in-class analytical sensitivity allows for use in asymptomatic screening and pooling workflows.
Wide range of specimen types to meet symptomatic testing and asymptomatic screening applications.
Robust design provides comprehensive coverage for circulating SARS-CoV-2 strains.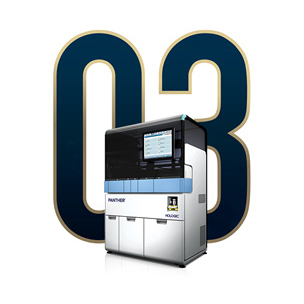 Scalable Automation
Expedite turnaround time using random and continuous access to load specimens for SARS-CoV-2 alongside current testing.
Meet testing demands and reimbursement requirements with a high-throughput instrument that can run up to 1,000 tests per day.
Run more tests per square foot with a fully-automated instrument with a small footprint.
Plan for the future and grow at your own pace with options to scale up with Panther Scalable Solutions.
Direct Load Tube is Safer, Faster, Cheaper
"The integrated approach of Hologic utilizing a collection device that can be directly loaded onto Panther has led to faster throughput, safer handling of specimens and its automated nature led to lower overhead costs and decreased technologist turnover."
True Menu Consolidation
"The Panther is our molecular workhorse. Today we run 14 different molecular assays on the Panther system including SARS-CoV-2, allowing us to consolidate our core testing and maintain critical turnaround times without adding more staff."
Exceptional Level of Quality
"The Hologic Panther system has truly been essential to ensuring that my laboratory maintained an exceptional level of quality even during a global pandemic. While the laboratory staff appreciate its limited hands-on time, high throughput and intuitive software, its ability to maintain my existing menu items while adding SARS-CoV-2 and Influenza have allowed for essential menu expansion and unification without additional capital expenditure."
Labor Savings with Direct Load Tube
"My lab runs several different platforms for SARS-CoV-2 testing. Hologic is the only supplier that has a collection device that can be loaded directly on to their system without manual uncapping or transferring of samples to a secondary tube, saving us approximately 2 to 3 hours of labor a day."
What's next for your lab?
Let's partner to discuss your potential.
*The Aptima SARS-CoV-2 and Aptima SARS-CoV-2/Flu assays have not been FDA cleared or approved; These tests have been authorized by FDA under an EUA for use by authorized laboratories; The Aptima SARS-CoV-2 assay has been authorized only for the detection of nucleic acid from SARS-CoV-2, not for any other viruses or pathogens; The Aptima SARS-CoV-2/Flu assay  has been authorized only for the simultaneous qualitative detection and differentiation of nucleic acid from SARS-CoV-2, Flu A and Flu B and not for any other viruses or pathogens. The Aptima SARS-CoV-2 and Aptima SARS-CoV-2/Flu assays are only authorized for the duration of the declaration that circumstances exist justifying the authorization of emergency use of in vitro diagnostic tests for detection and/or diagnosis of COVID-19 under Section 564(b)(1) of the Act, 21 U.S.C. § 360bbb-3(b)(1), unless the authorization is terminated or revoked sooner. 
Reference:
1. Compared with other high-throughput, fully automated systems. U.S. Food and Drug Administration. SARS-CoV-2 Reference Panel Comparative Data. Last reviewed December 07, 2020. Accessed February 23, 2021. https://www.fda.gov/medical-devices/coronavirus-covid-19-and-medical-devices/sars-cov-2-reference-panel-comparative-data