Overview
Documents
Training
About the Affirm Breast Biopsy Guidance System
Our passion to offer innovative interventional tools that advance breast health fueled the development of the Affirm breast biopsy guidance system.
 
This simple add-on to any Hologic 3D Mammography™-capable system enables you to quickly perform 2D or 3D™ breast biopsies using the same imaging equipment as for mammography exams. Plus, with the lateral arm upright biopsy accessory, you have even more flexibility to access challenging lesion locations.
Superior Imaging*
Pinpoint subtle lesions and faint calcifications – including those that may only be visible with tomosynthesis, with the 3D™ biopsy option.
Key advantages:
Allows you to easily target lesions, including those visible only in tomosynthesis images.
Streamlines procedure steps and speeds targeting, resulting in improved workflow and shorter patient procedure time.
Reduces patient's dose, as fewer exposures are required.
*Compared to stereotactic 2D biopsy procedure.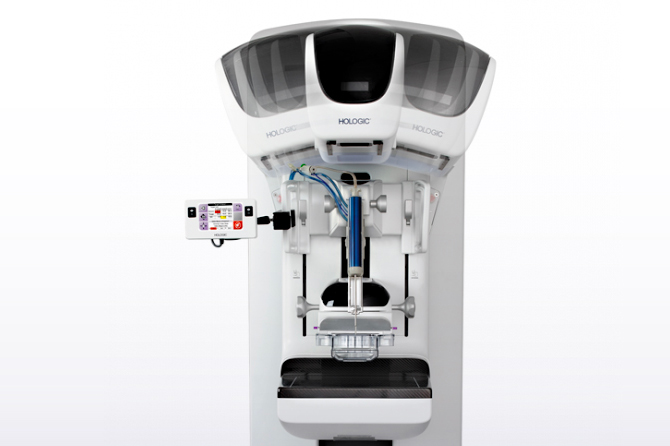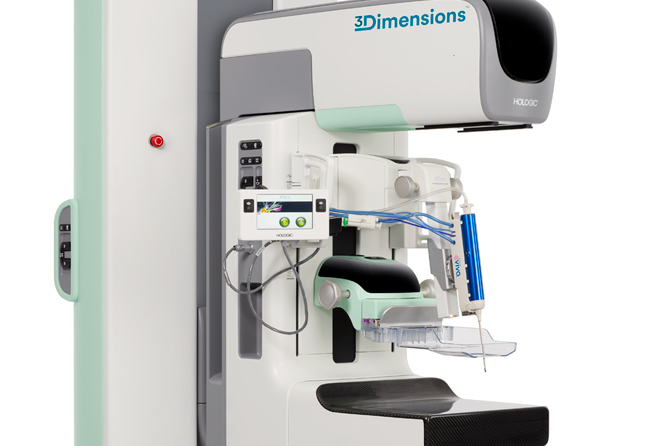 Streamlined Workflow
Efficient, fast, easy to learn and use. The system provides a simplified user interface to help deliver a fast biopsy with fewer steps and a lower patient dose.1
Versatile Solutions
Transition from screening to interventional procedures to biopsy a wide spectrum of patients either seated or decubitus. Quickly and easily switch between standard and lateral needle approaches.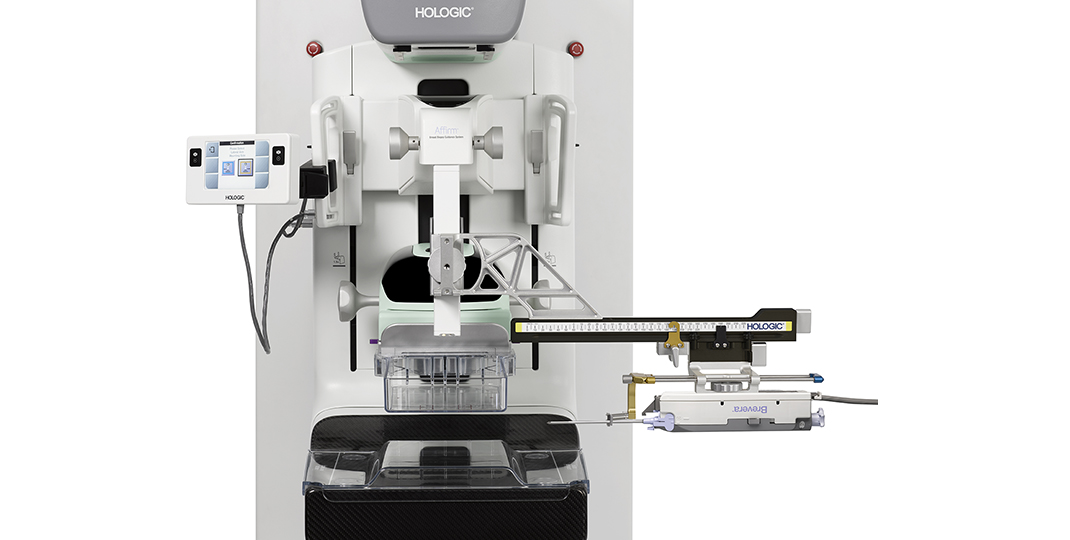 Features
Technological innovation. Improved patient care. Advanced breast health solutions. That's what the Affirm system delivers. To further support breast health intervention, the Affirm system features:
You can proceed with confidence to biopsy lesions knowing that the high-resolution direct-capture imaging detector is the same in both your diagnostic and biopsy procedures.
A large field of view for high-resolution stereotactic 2D or 3D images simplifies visualizing suspicious areas.
Automated tube-head positioning for both 2D and 3D imaging eliminates the need to manually adjust the X-ray tube location, helping accelerate procedures.
Intuitive design, simple touchscreen controls and clear displays of safety margins make it easy for mammography users to quickly learn interventional procedures.
Access challenging lesions with the optional lateral arm accessory. It installs quickly to present the needle parallel to the detector – especially valuable for thinly compressed breasts.
Reimbursement
Resources to help you with physician, hospital and ambulatory service center coding and reimbursement of our products