Overview
Clinical Images
Documents
Training
A better 3D™ breast screening experience – for everyone.
The new 3Dimensions system is designed to provide higher quality 3D images for radiologists, a more comfortable mammography experience for patients and enhanced workflow for technologists. Discover how sharper images and smarter technologies continue to help find invasive cancers regardless of age or breast density.1-6
Designed to be the fastest, highest resolution breast tomosynthesis system, ever.
The new 3Dimensions mammography system matches the unrivaled performance of our Genius 3D Mammography™ exam, which is more accurate than conventional 2D mammograms, detecting 20%-65% more invasive breast cancers. Breakthrough improvements transform the patient experience without compromising speed or accuracy.
Better visibility
Designed to improve visibility of fine details for greater diagnostic confidence.*
More comfortable
Clinically proven to deliver a more comfortable mammogram.7
Improves the patient experience with a curved compression surface that mirrors the shape of the breast for a more even compression
More efficient
Enables technologists to conduct fast, efficient exams and accelerate reading time to streamline workflow.**
Video Resources
Dr. Curry on 3D Mammography
Dr. Rose on Hologic 3D Mammography
Dr. Lipsit on Hologic 3D Mammography
Dr. Michell on Hologic 3D Mammography
Product Images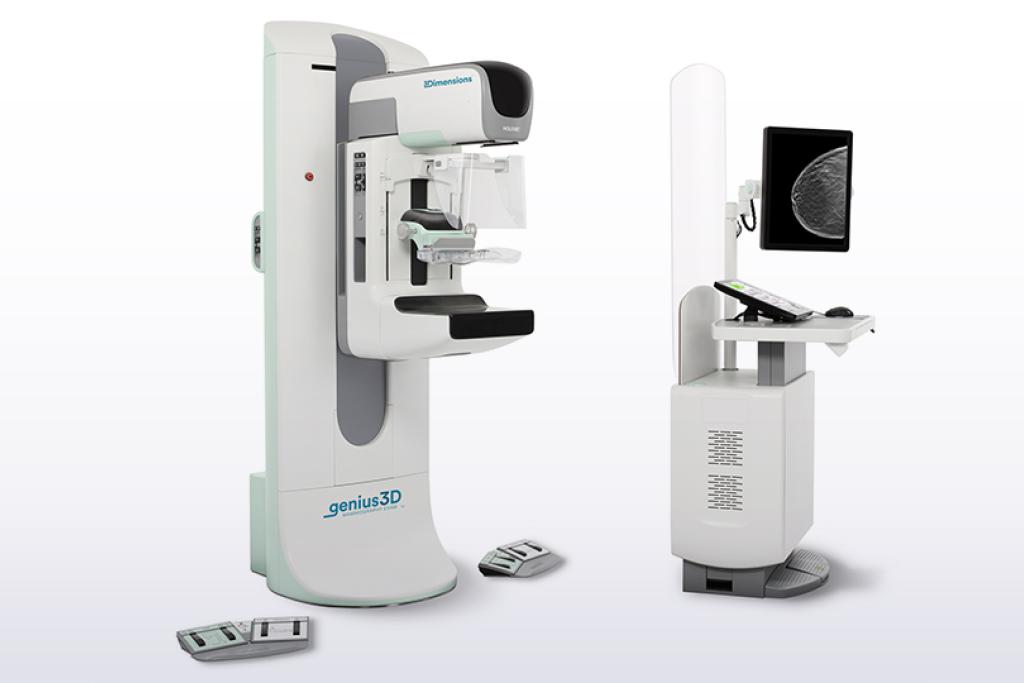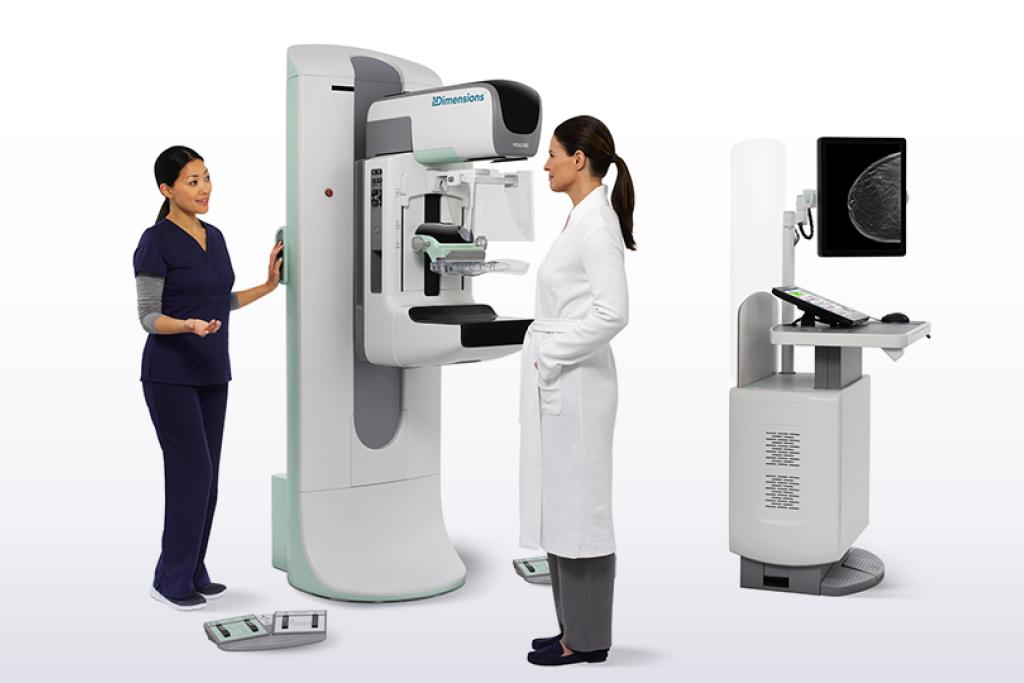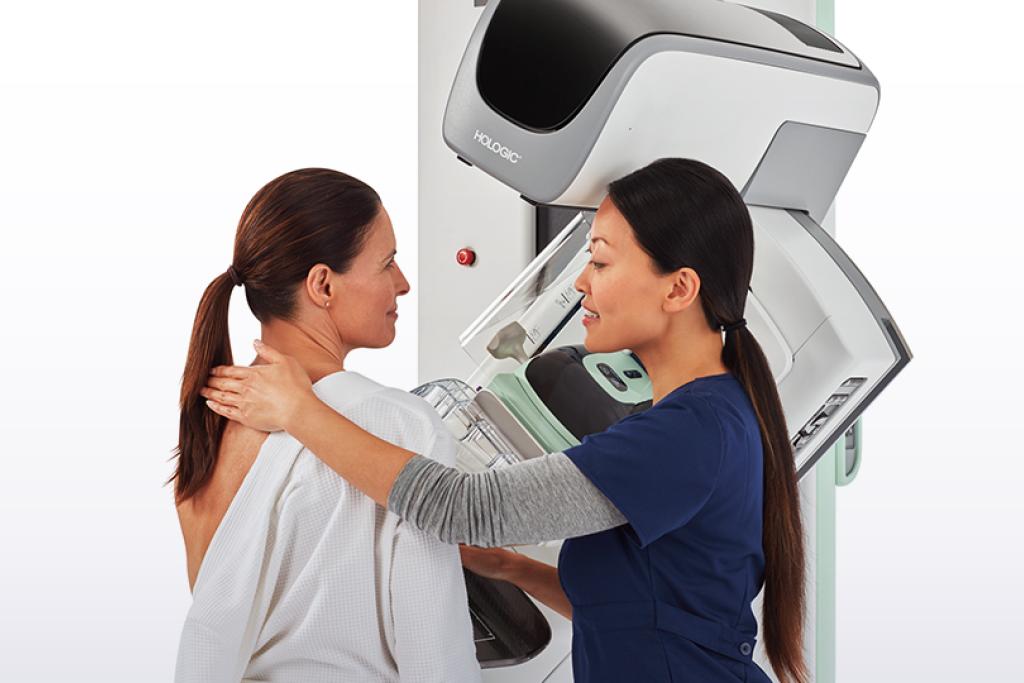 References: 1*Data on file.
**When Clarity HD high-resolution 3D™ imaging is used in combination with the optional Intelligent 2D™ imaging technology license on SecurView® workstations.
Results from Friedewald, SM, et al. Breast cancer screening using tomosynthesis in combination with digital mammography. JAMA 311.24 (2014): 2499-2507; a multi site (13), non-randomized, historical control study of 454,000 screening mammograms investigating the initial impact the introduction of the Hologic Selenia® Dimensions® on screening outcomes. Individual results may vary. The study found an average 41% increase and that 2 (95% CI: 0.8 1.6) additional invasive breast cancers per 1,000 screening exams were found in women receiving combined 2D FFDM and 3D™ mammograms acquired with the Hologic 3D Mammography™ System versus women receiving 2D FFDM mammograms only. 
The Genius 3D Mammography™ exam (a.k.a. Genius exam) is acquired on the Hologic® 3D Mammography™ system and consists of a 2D and 3D™ image set, where the 2D image can be either an acquired 2D image or a 2D image generated from the 3D™ image set.


The Genius exam is only available on the Hologic® 3D Mammography™ system.




Please consult your physician for a full list of benefits and risks associated with mammography

References: 1. FDA submissions P080003, P080003/S001, P080003/S004, P080003/S005. 2. Friedewald SM, Rafferty EA, Rose SL, et al. Breast cancer screening using tomosynthesis in combination with digital mammography. JAMA. 2014 Jun 25;311(24):2499-507. 3. Zuckerman SP, Conant EF, Keller BM, et al. Implementation of Synthesized Two-dimensional Mammography in a Population-based Digital Breast Tomosynthesis Screening Program. Radiology. 2016 Dec; 281(3):730-736. 4. Skaane P, Bandos A, Eben EB, et al. Two-view digital breast tomosynthesis screening with synthetically reconstructed projection images: comparison with digital breast tomosynthesis with full-field di