Overview
Documents
Training
A flexible biopsy solution designed for compassionate patient care.
ATEC® vacuum-assisted breast biopsy system is a simple, all-in-one platform that can be used under a wide variety of procedures to help locate suspicious lesions during breast biopsy. Modalities include ultrasound, MRI, stereotactic 2D and 3D™-image guided biopsy. The ATEC® Sapphire 100 Console is designed to be used with Hologic's Eviva® biopsy needles.
Improved patient comfort
Powerful tethered vacuum delivers multiple samples with a single insertion and local anesthetic without interruption.*1
Fastest procedure time in MRI
ATEC system improves the average MRI time by 10 minutes, reducing costly magnet time.*2
Easy to set up
Set up in one minute, no programming required, and a fully disposable hand piece.
Product Gallery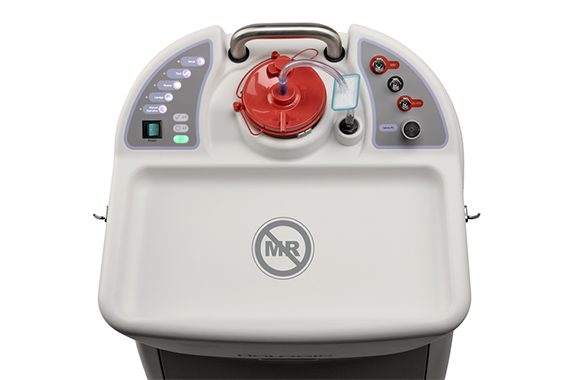 ATEC Sapphire Console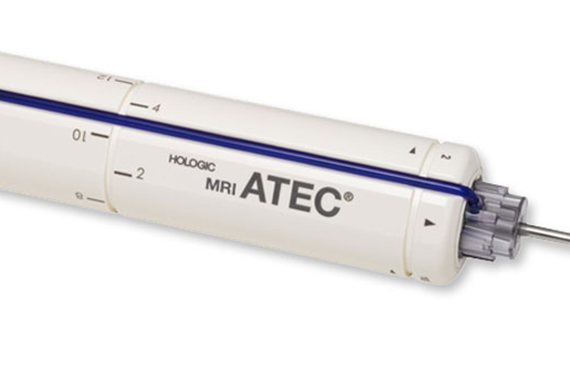 ATEC for MRI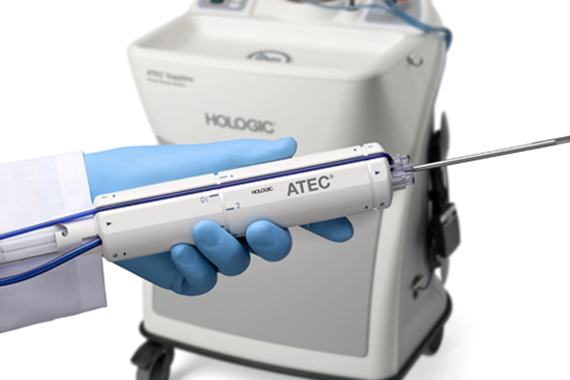 ATEC Multi-modality Needle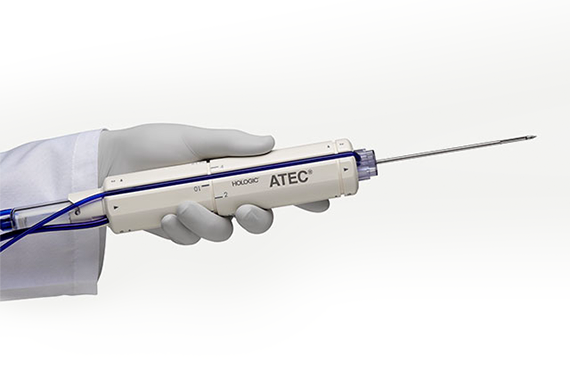 ATEC for Ultrasound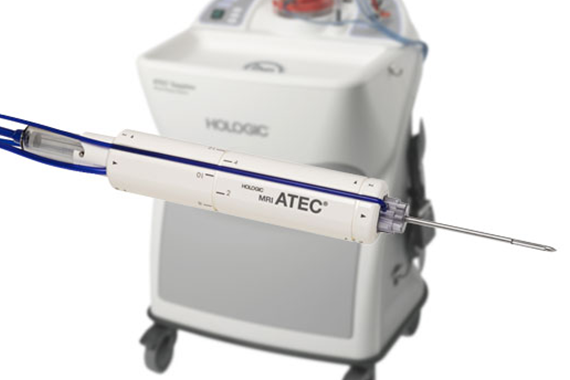 ATEC Breast Biopsy System
Video Resources
MRI Biopsy Manual Grid Method
ATEC Console Set Up Video
For radiologists and surgeons who need a simple solution with maximum utility.
Hologic Biopsy Site Markers Identify sites with confidence. Explore our range of stereotactic, ultrasound and MRI guided biopsy site markers.
ATEC® Accessories
Introducer Localization System (ILS) for ATEC® MRI
Compatible with every currently available coil system, the ATEC ILS aids in targeting lesions with most available software. It is designed to enable physicians to quickly target multiple lesions in a single gadolinium session and to confirm their targeting prior to completing the biopsy.
ATEC® Biopsy Needle Specifications
Standard ATEC® MRI Biopsy Device Needle
Gauge: 9 gauge
Length: 14 cm
Aperture: 20 mm
Tubing: 20 ft
Petite ATEC® MRI Access Biopsy Device Needle
Gauge: 9 gauge
Length: 14 cm
Aperture: 12 mm
Tubing: 20 ft
Standard ATEC® Biopsy Device Needle
Gauge: 9 or 12 gauge
Length: 9, 12, or 14 cm
Aperture: 20 mm
Petite ATEC® Biopsy Device Needle
Gauge: 9 gauge
Length: 9 or 12 cm
Aperture: 12 mm
Designed to work with a minimum compression of 22 mm"
More reasons to choose the ATEC® Breast Biopsy System.
Rapid Results
Tissue is acquired every 4.5 seconds in every modality.*2
Clean and Streamlined
ATEC system is completely closed, reducing contamination risk.
Innovative Design for Your Facility
ATEC console includes wheels for transport between biopsy sites and an easy-to-manage hospital-grade wrap around cord. 
1. Hobbes M, Taylor D, Buzynski S et al. "Contrast-enhanced spectral mammography (CESM) and contrast enhanced MRI (CEMRI): Patient preference and tolerance" J Med Imaging Radiat Oncol. 2015 Jun;59(3):300-5. [Epub 2015 Apr 21]. 2. Patel B, Gray R, Pockaj B. Potential Cost Savings of Contrast-Enhanced Digital Mammography. AJR 2017;208:W231-W237