Powerful tethered vacuum. Designed for compassionate patient care.
Our flagship ATEC® vacuum-assisted breast biopsy system is an all-in-one platform intended for use under ultrasound, MRI, stereotactic and 3D™-image guidance.

FAST.
Tissue acquisition occurs every 4.5 seconds, typically lasting less than 20 seconds. 1
Saline lavage helps ensure consistent retrieval of high-quality tissue samples.
COMPASSIONATE.
Deliver uninterrupted local anesthetic directly to the biopsy site.
EASY.
Setup in less than one minute, no programming required.
The ATEC™ Sapphire 100 console can be used in all 3 modalities.
Fully disposable handpiece.
Closed system reduces contamination risk.
References: 1. 4.5 second tissue acquisition. Data on file at Hologic, Inc.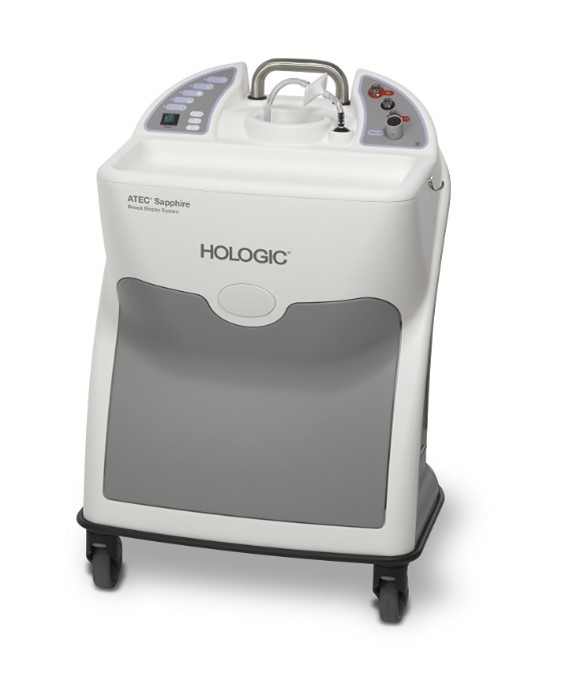 ATEC® Sapphire console for ATEC Breast biopsy
At Hologic, we have distinct shapes with options for great long-term ultrasound visibility. Designed so you can identify sites with confidence.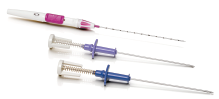 ATEC Stereotactic Biopsy Needle Specifications
Standard ATEC® biopsy device
Gauge: 9 or 12 gauge
Length: 9 or 12 cm
Aperture: 20 mm
Petite ATEC® biopsy device: designed to work with a minimum compression of 22 mm
Gauge: 9 gauge
Length: 9 or 12 cm
Aperture: 12 mm
ATEC Stereotactic Biopsy Resources
ATEC Prone Stereotactic Biopsy Video
A breast biopsy procedure performed under stereotactic guidance using the ATEC breast biopsy device and the MultiCare
®
Platinum stereotactic breast biopsy table.
ATEC Console Set Up Video (Ultrasound, MRI, Stereotactic)
How to set up the ATEC console for Ultrasound, MRI, and Stereotactic-guided breast biopsies.
PDF Files
Hologic Master Terms & Conditions CANADA
Want Image Slider on Tab Click
no