Powerful tethered vacuum. Designed for compassionate patient care.
Hologic is dedicated to being the leader in comprehensive solutions for ultrasound-guided breast biopsy. The ATEC® breast biopsy system for ultrasound is just one of our several outstanding clinical intervention options designed to deliver the precision, control and compassionate care required with ultrasound-guidance.
Our flagship ATEC® vacuum-assisted breast biopsy system is an all-in-one platform intended for use under ultrasound, MRI, stereotactic and 3D™-image guidance.
FAST.
Tissue acquisition occurs every 4.5 seconds, typically lasting less than 20 seconds with a single insertion and clearly visible aperture.1
Saline lavage helps ensure consistent retrieval of high-quality tissue samples.
COMPASSIONATE.
Deliver uninterrupted local anesthetic directly to the biopsy site.
Completely remove the mass without surgery callback.*
EASY.
Setup in less than one minute, no programming required.
The ATEC® Sapphire 100 console can be used in all 3 modalities.
Fully disposable handpiece.
Closed system reduces contamination risk.
References:
*FDA cleared to remove benign fibroadenomas
1. 4.5 second tissue acquisition. Data on file at Hologic, Inc.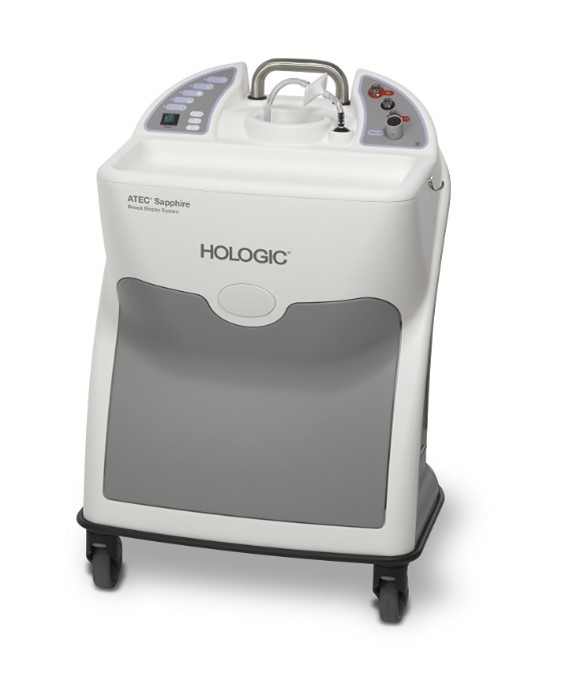 ATEC® Sapphire console for ATEC® Breast biopsy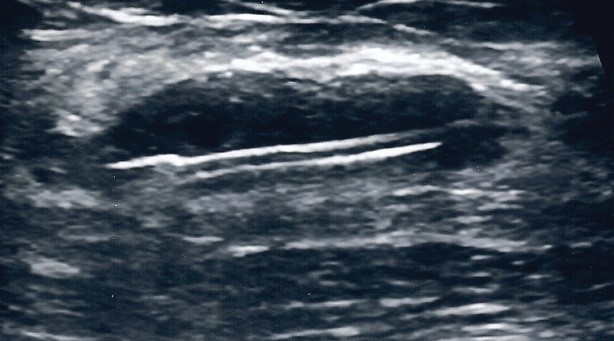 ATEC® needle visible under Ultrasound
At Hologic, we have distinct shapes with options for great long-term ultrasound visibility. Designed so you can identify sites with confidence.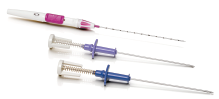 Imaging
Optimize your Biopsy Suite with exceptional breast imaging options and solutions to optimize your unique space.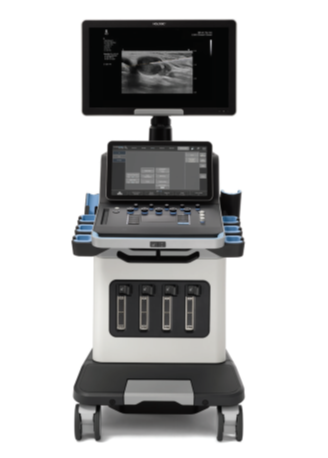 Offers exceptional image quality and innovative modes designed to help enhance accuracy and efficiency.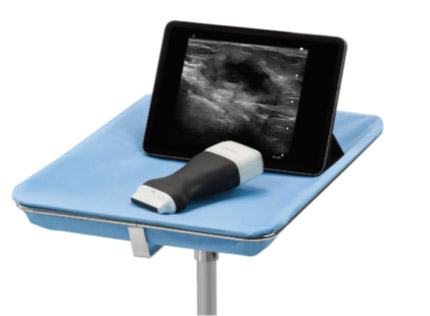 The first wireless, handheld breast ultrasound device delivers high quality, accurate diagnostic images at the point of care, enabling optimization of your clinical workflow and patient pathway—all at an affordable cost.
ATEC® Ultrasound Biopsy Specifications
ATEC® biopsy device:
Gauge: 9 or 12 gauge
Length: 9 or 12 cm
Aperture: 20 mm
ATEC® Ultrasound Introducer:
Designed to improve access to the biopsy site under ultrasound guidance, offering additional simplicity in marker deployment with any end-deploy ultrasound site markers offered by Hologic.
ATEC® Ultrasound Biopsy Resources
ATEC® Console Set-up Video (Ultrasound, MRI, Stereotactic)
How to set up the ATEC® console for ultrasound, MRI and stereotactic-guided breast biopsies.
ATEC® Ultrasound Biopsy Procedure Video
A breast biopsy procedure performed under ultrasound guidance using the ATEC® breast biopsy system.
ATEC® Ultrasound Biopsy Patient Video
Biopsy patient movie focused on ultrasound-guided breast biopsy with the ATEC® breast biopsy system.
PDF Resources
Want Image Slider on Tab Click
no