Overview
Documents
Training
A Breakthrough in Biopsy Efficiency
The Brevera system streamlines the entire breast biopsy process from start to finish – with real-time imaging for instant verification and automated post-biopsy specimen handling.
This has the potential to save an average of 12 minutes per procedure1 to transform the patient experience and boost productivity. A reusable device driver and disposable needles provide new functionality, simplify storage and improve waste management.2 And remote system operation puts control where it belongs – in the hands of the physician.
The Brevera system will change the way you think about performing breast biopsies.
Workflow and Facility Improvements
Fast Procedures
More confidence in sample verification allows for fast biopsy procedures, which frees up resources.
Fewer Steps
Advanced tissue handling automatically separates samples for pathology.
Patient Satisfaction
Fast procedures mean less time under compression for the patient, which can result in a more positive biopsy experience.
Optimized Technologist Workflow
Little to no manual handling post-biopsy helps maintain sample integrity from patient to pathology, improving technologists' workflow and freeing time for other procedures.
Improved Sample Identification
Separates and identifies samples with a 12-chamber tissue filter to provide guidance for pathology.
Videos
Brevera breast biopsy system procedure instructions
A Winning Combination: The Affirm® and Brevera® Biopsy Systems
Setup instructions for the Brevera breast biopsy system
Cleanup instructions for the Brevera breast biopsy system
Troubleshooting the Brevera breast biopsy system
Product Gallery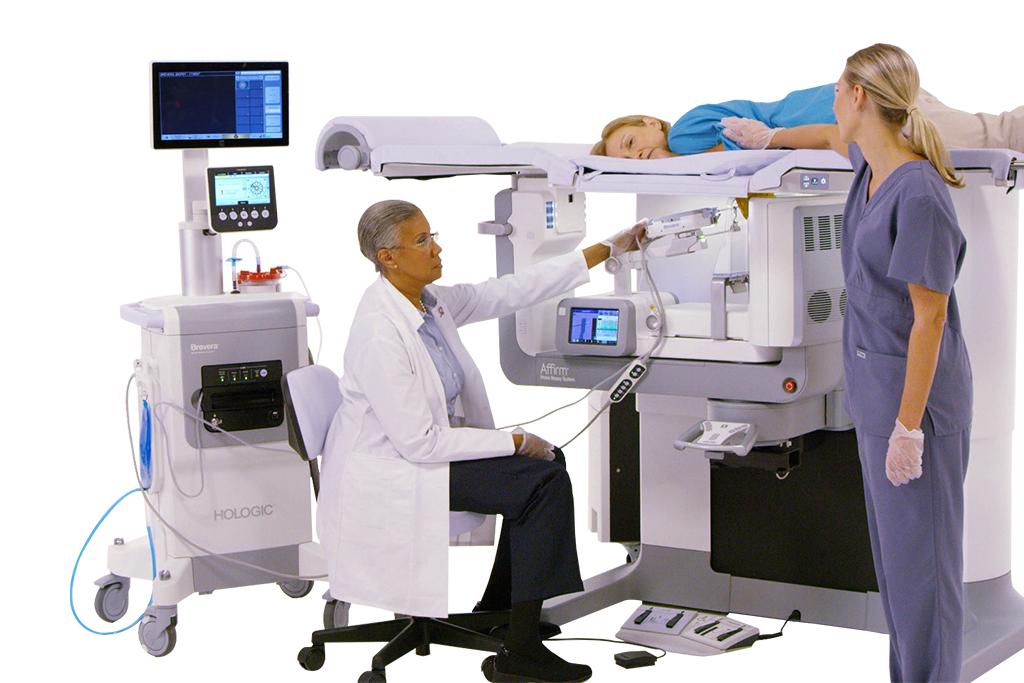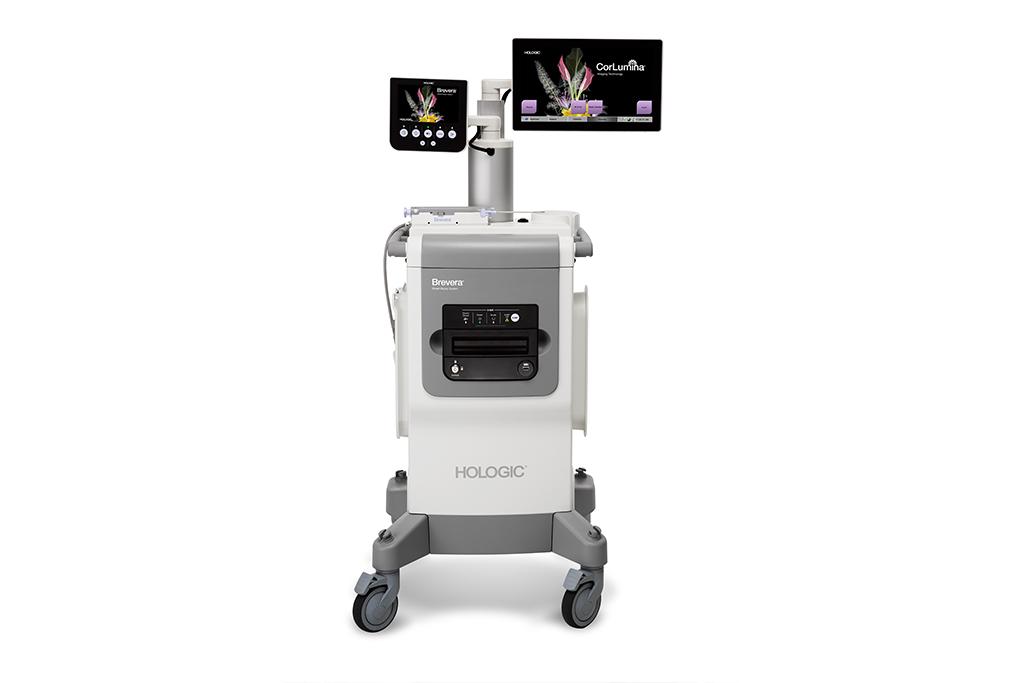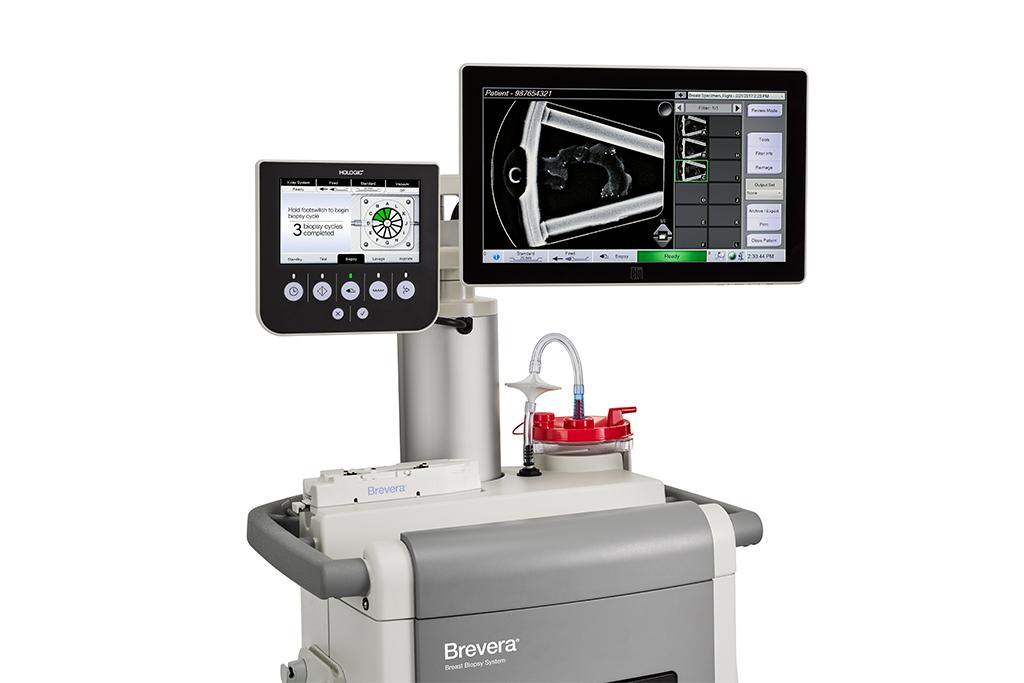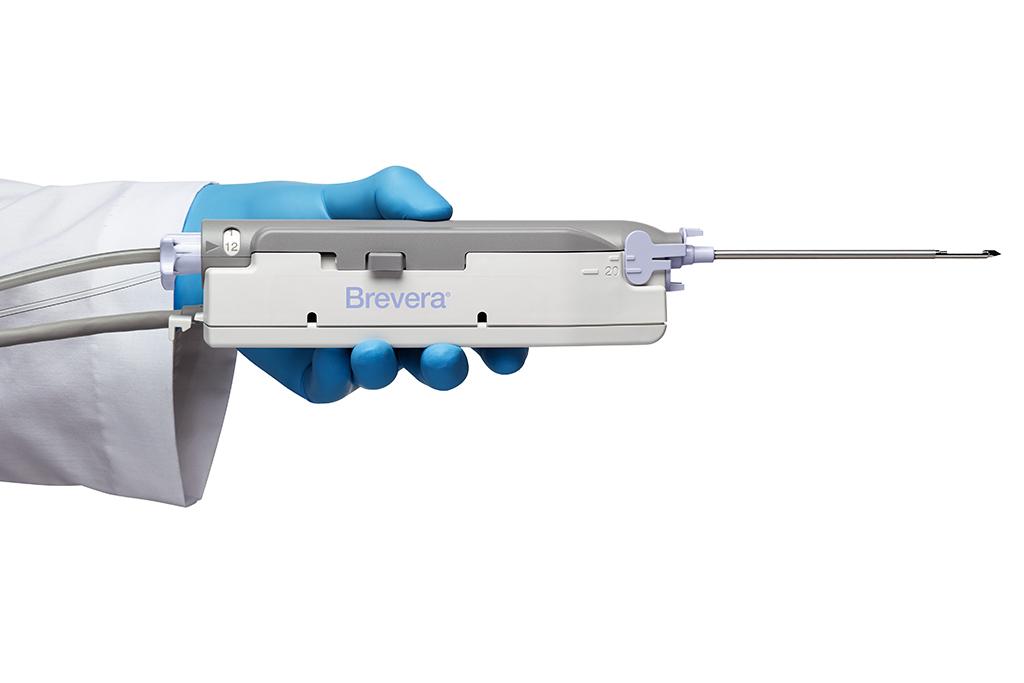 Reimbursement
Resources to help you with physician, hospital and ambulatory service center coding and reimbursement of our products
1. 2015 Kadence International survey of 200 healthcare professionals. 2. Compared to Eviva® device. Hologic Data on file.