Governance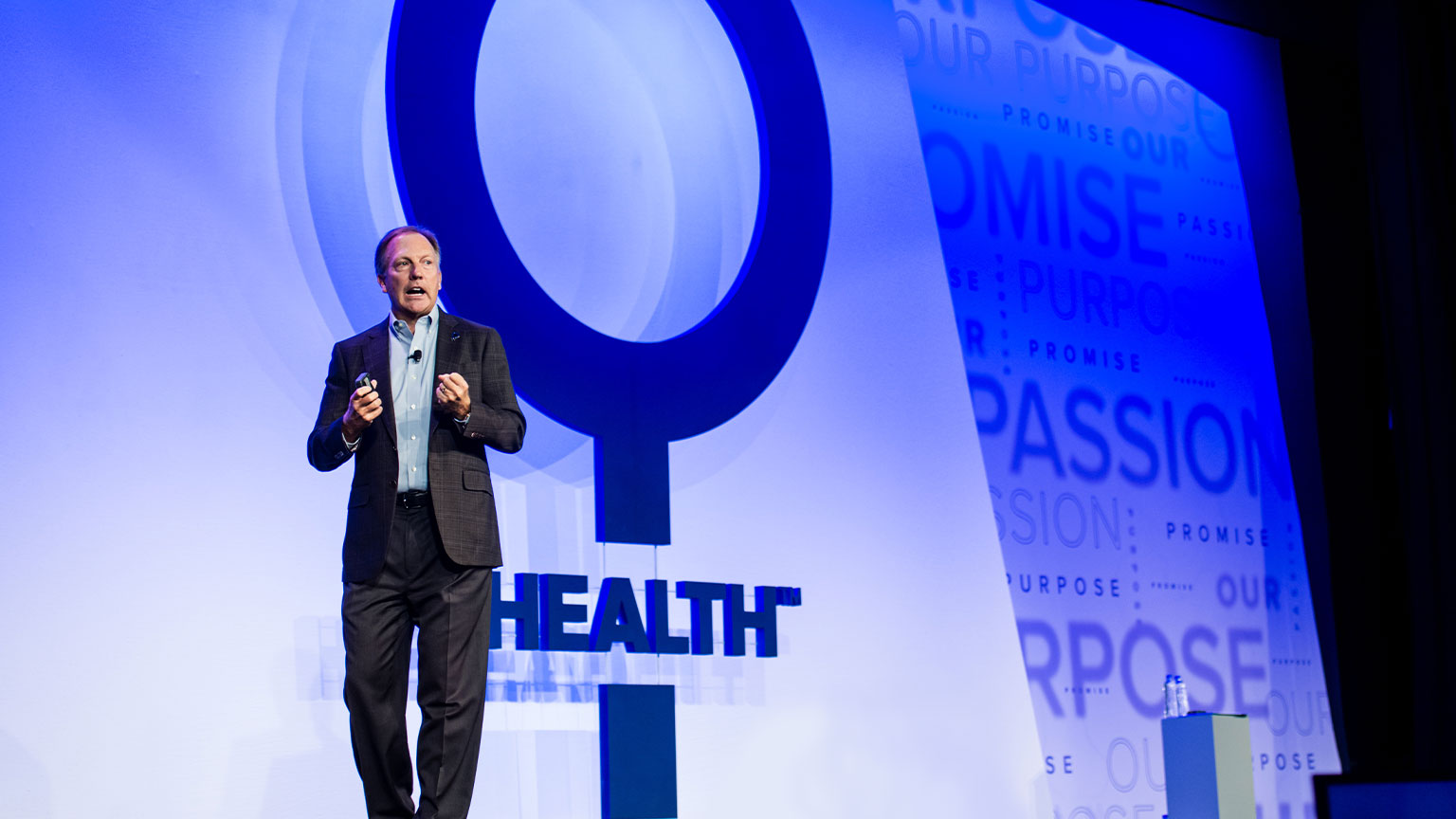 Steve MacMillan, Chairman, President and Chief Executive Officer, at 2019 National Sales Meeting.
Governance and Shareholder Engagement
Our Board believes that good governance not only requires an effective set of specific practices, but also a culture of responsibility and accountability throughout the organization. Governance at Hologic is intended to achieve both. Good governance ultimately depends on the quality of an organization's leadership, and our Board is committed to recruiting and retaining directors and officers with proven leadership ability and personal integrity.
The Board is engaged with management, with each other, and with the Company's shareholders. Beginning in 2015, we implemented a year-round approach to shareholder engagement. In addition to discussions just before our Annual Meeting, we initiate discussions during a quieter period several months later, reaching out to a number of our largest investors to discuss business highlights, compensation and governance matters— or whatever else is on their minds. Directors participate in these discussions as requested, and are updated on calls in which they do not participate.
Our Board takes feedback from investors seriously. Feedback from investors has helped shape our compensation programs, as well as our governance structures. In fact, discussions with several of our largest investors helped shape our approach to sustainability reporting, including the development of this report.
Board Transformation and Structure
Our Board, which consists of a uniquely strong group of proven leaders in diverse healthcare companies, has been transformed through purposeful refreshment over the past five years.
2015 Board had 11 members—including two representatives of the Icahn Group
2020 Eight members—no activist investor representatives
• Four of the directors on the Board in 2015 remain.
• Four new independent directors were elected to the Board since 2015.
These new directors bring experience and expertise in areas important to the Company and the Board, including:
• Worldwide operations.
• Leadership of global, innovative organizations.
• Financial expertise.
• Healthcare industry experience.
The mix of experience, diversity and fresh perspectives on the Board serves to strengthen management and the Company.
Given its smaller size, each member of the Board is highly engaged, contributing and having his or her voice heard, while supporting and appropriately challenging management. Our Board has an ongoing commitment to Board refreshment and to having highly qualified, independent voices in the boardroom—which has resulted in an exceptionally well-balanced group.
Key Skills