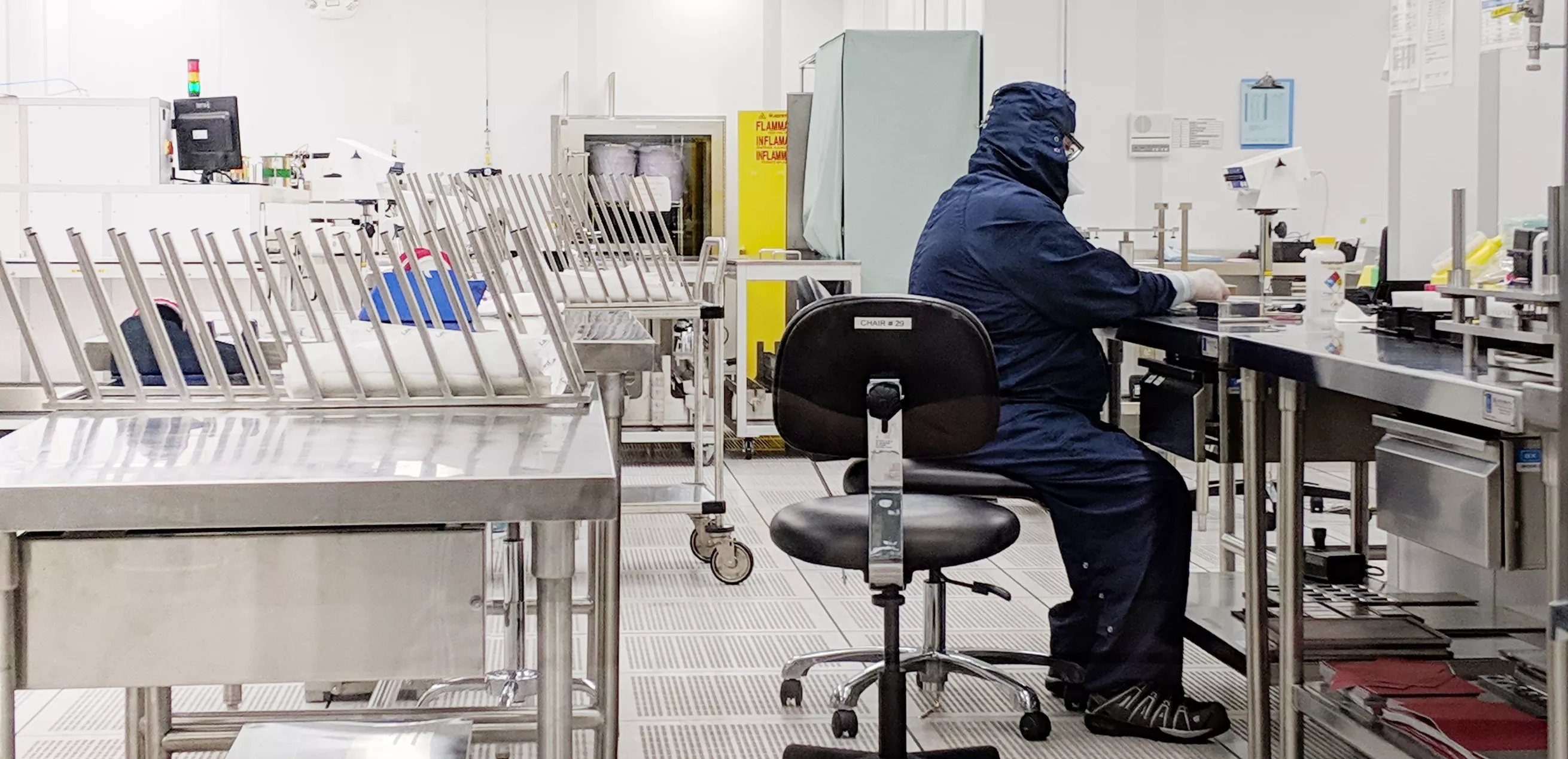 An employee at Hologic's Newark, Delaware facility processes a critical component of our mammography systems.
Climate Risks and Opportunities
Hologic is committed to identifying and mitigating climate-related risks in accordance with the Task Force on Climate-Related Financial Disclosures (TCFD). We assess and manage these risks through our enterprise risk management process (ERM), which identifies environmental, social and governance issues having the potential to cause disruption to our business. Our ERM process guides our Board of Directors and management team in mitigating the most critical climate-related risks facing Hologic.
We view climate-related opportunities through the lens of TCFD and specifically look to areas in resource efficiency, energy sources as well as products and services to add value. As with the current renovation of our facility in Newark, Delaware, we continue to look to improve efficiency and sustainability across our production, distribution and facilities management.
We pursue opportunities to lower our emissions with alternative energy sources like adding capacity to our solar panel system in Costa Rica.
Finally, we continue to look at ways to lower our carbon footprint with our products and services.