Sustainability  >  Environmental Initiatives in Our Diagnostics Division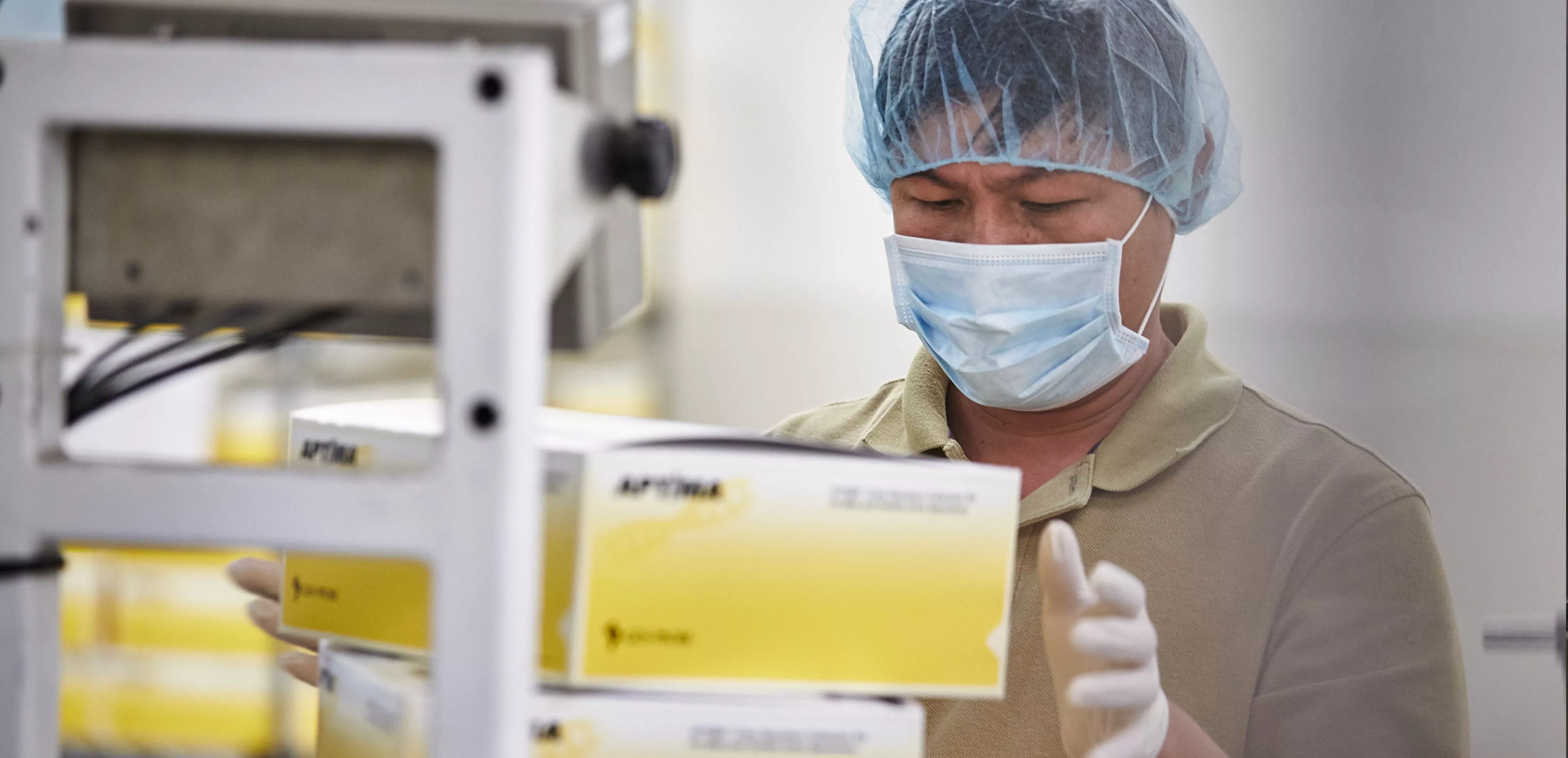 A Hologic operations team member inspects an order prior to shipment.
Environmental Initiatives in Diagnostics
Hologic's Diagnostics team set out to reduce paper use associated with our collection devices. Our collection devices originally included package insert pamphlets that clinicians could give to patients, detailing how to use the product. Hologic's Operations and Commercial teams collaborated to remove these inserts from our Aptima® Multitest Swab Specimen Collection Kits and replaced them with a simple business card instructing clinicians where to find, and if needed, print the package insert information online. Approximately 500kg of paper is saved each year as a result of this initiative.
To reduce carbon emissions and the use of environmentally unfriendly plastics, our Diagnostics team redesigned several insulated shipping containers. These temperature-controlled containers were reconfigured with better insulation while also using less material.
Our Diagnostics team designed, developed and implemented new "flow wrapper" production lines for our collection devices. These lines use significantly less material and energy to manufacture each collection device. The new production process successfully helps to reduce the carbon footprint of our facilities in San Diego, California, and Manchester, United Kingdom.