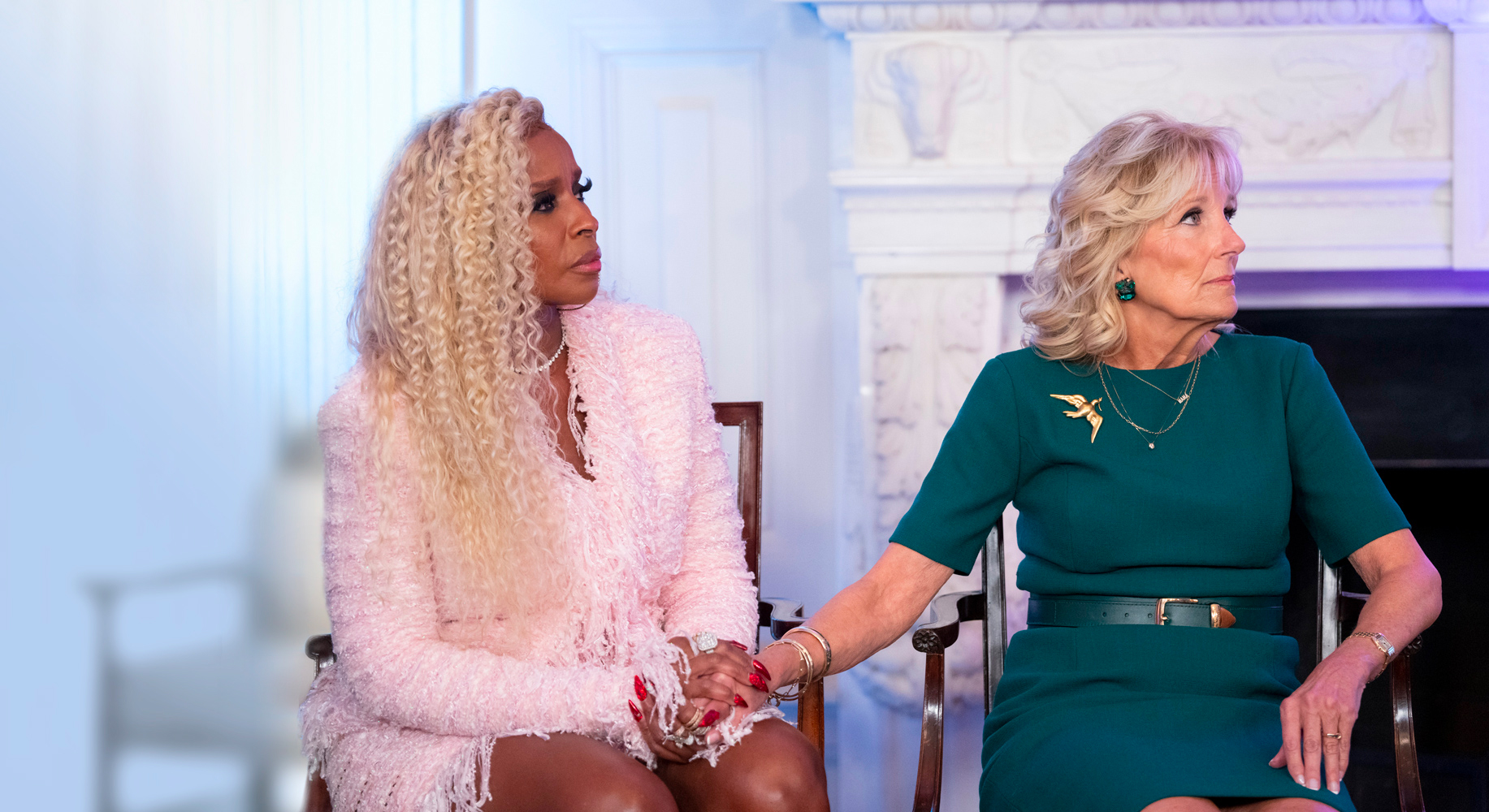 Mary J. Blige and First Lady Dr. Jill Biden meet at The White House.
Breast Care for Washington
Hologic's leadership in championing healthcare for underserved women — raising awareness, increasing access and promoting equitable access while inspiring early screening and disease detection — reached another milestone on October 24, 2022.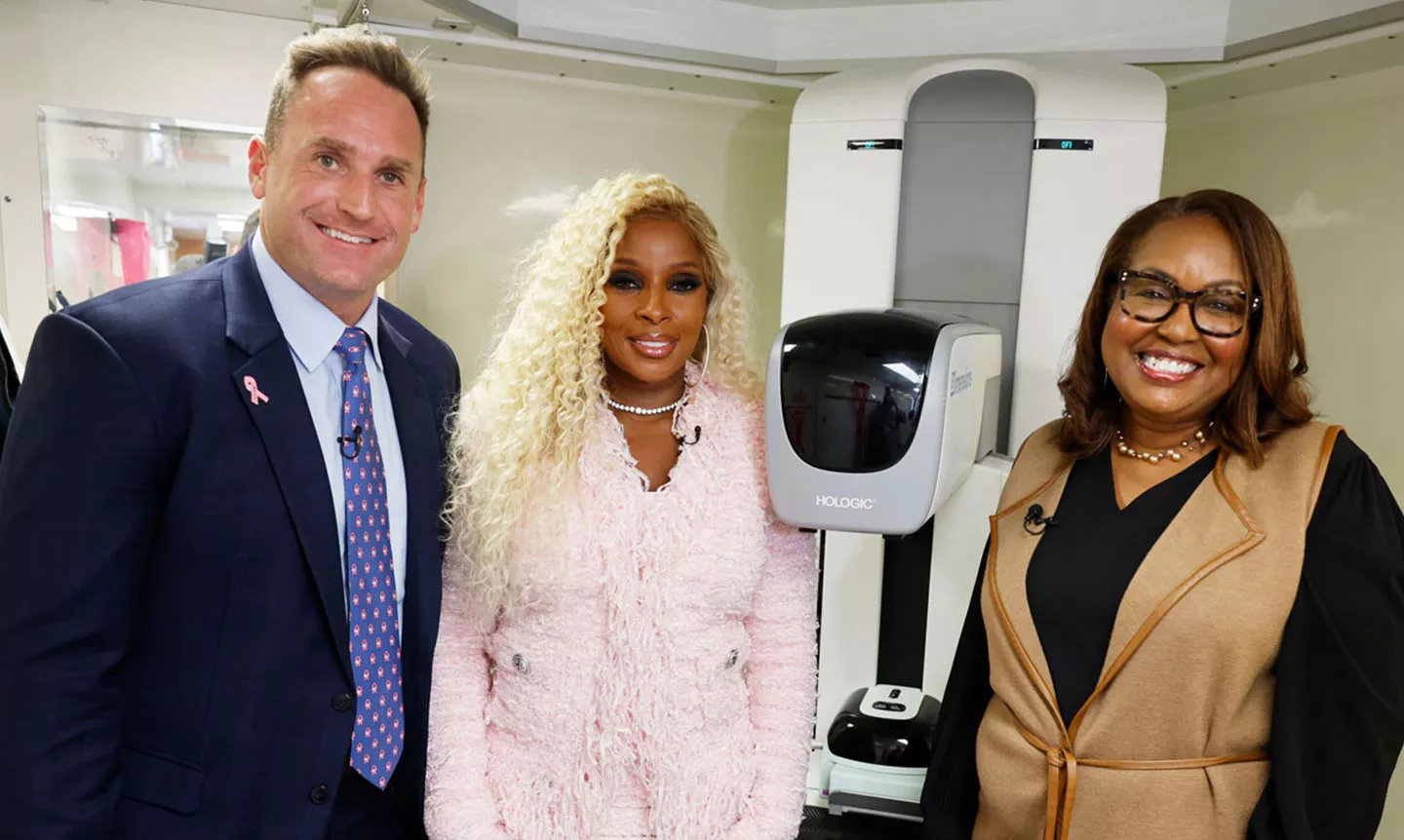 Erik Anderson, president of Hologic's Breast and Skeletal Health Solutions Division, meets with Grammy Award-winning and Academy Award-nominated artist, actress, producer and preventive care advocate Mary J. Blige and Dr. Regina Hampton, co-founder, medical officer and interim CEO of Breast Care for Washington.
Hologic leaders and legendary entertainer Mary J. Blige, a partner of our Project Health Equality initiative, came together in Washington, D.C. to elevate the profile of women's health.

Blige delivered remarks at The White House about preventive care for breast and cervical cancers alongside First Lady Dr. Jill Biden, then witnessed firsthand how Hologic's collaboration with the nonprofit organization Breast Care for Washington makes a lifesaving difference for patients.
"I'm here today as a Black woman who is passionate about using my platform to encourage other women to prioritize their health — namely, their annual Well Woman visits, mammograms and Pap + HPV tests.

I've dedicated a great deal of time to increasing awareness of the importance of preventive care — reminding people that their health is their wealth and urging them to make it a priority."
Mary J. Blige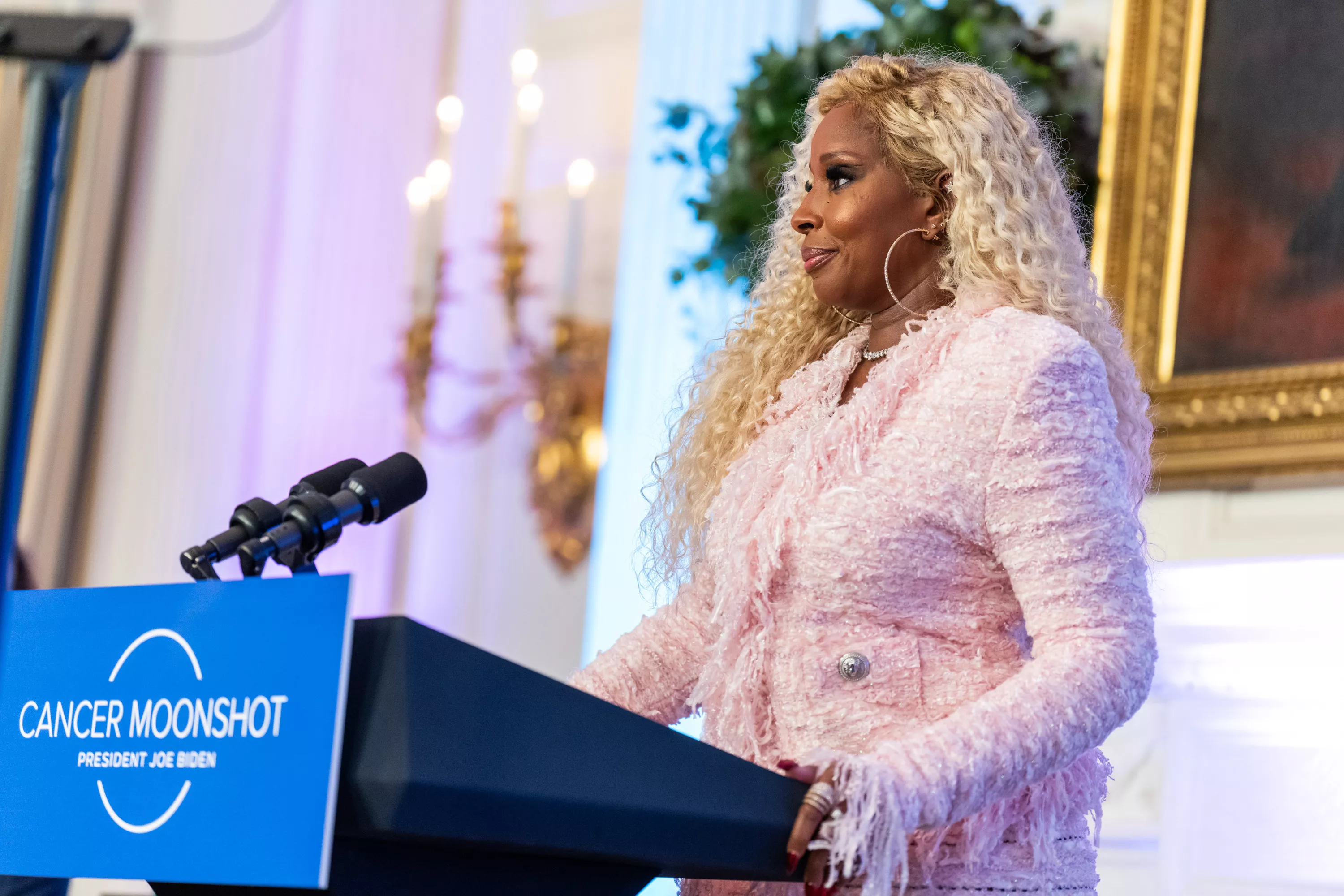 Mary J. Blige speaking at The White House.